December 11, 2019
Single Use Support awarded at Young Entrepreneurs Award 2019
Single Use Support has been announced winner in the export category of the Young Entrepreneurs Award presented by Austrian business magazine "Gewinn". Furthermore, the start-up was ranked fifth of 100 in the overall ranking.
The Young Entrepreneurs Award was organized for the 30th time to reward the 100 best ventures out of almost 1,000 businesses registered for the annual event. Cash and material prizes worth € 33,000 ($ 36,420) were up for grabs.
The young entrepreneurs were evaluated in categories such as originality and quality of their business idea, business strategy, customer focus, environmental compatibility and technical implementation of concepts.
The jury was made up of the Austrian Minister for Economic Commerce, Elisabeth Udolf-Strobl, the Minister of the Environment, Maria Patek, Robert Zadrazil of UniCredit Bank Austria, Martha Mühlburger of Montanuniversität Leoben, Elisabeth Zehetner-Piewald of the Austrian Chamber of Commerce (WKO), Irene Fialka (INiTS Startup Camp Vienna), Rainhard Fuchs (Austrian Research Promotion Agency FFG), Alexander Wrabetz of national broadcaster ORF and Georg Waldstein from GEWINN magazine.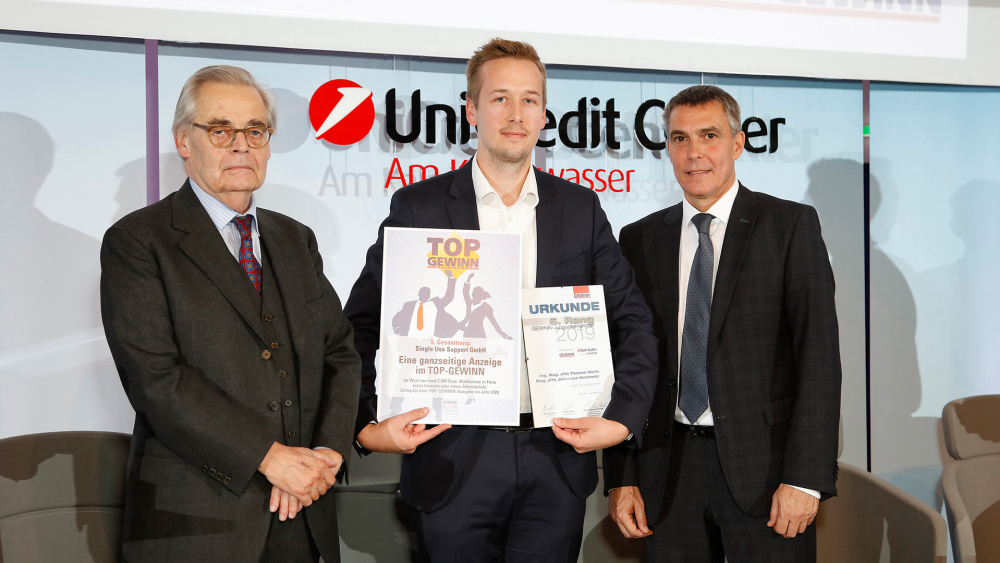 The Tyrolean start-up Single Use Support was founded in Kufstein in 2015 and has since developed innovative technology for the biopharma industry with the aim of providing safe and reliable solutions for the storage and transportation of biopharmaceutical liquids.
Those liquids are contained in so-called single use bags that have been specifically designed for precious – and often vital – biopharmaceutical substances. Damaged bags can cause their contents to be contaminated with viruses or bacteria, thus rendering them useless.
This is why Single Use Support has developed a safe and reliable logistics process for single use bags. "We offer the industry an entire production line – all the way from the freezing to the thawing process, including a leak test for the bags," says company founder Johannes Kirchmair.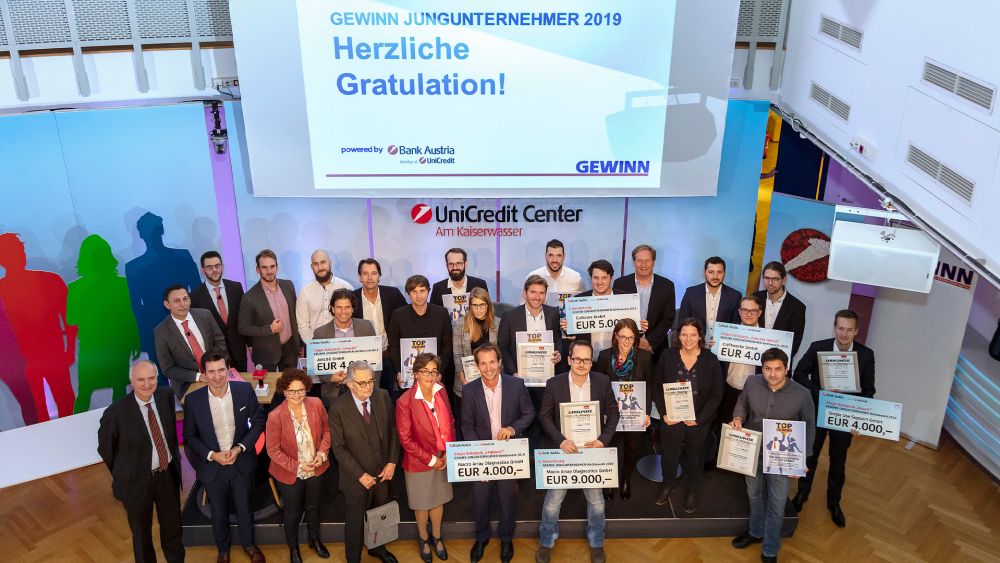 Single Use Support started out with a protective shell for single use bags, which are in use globally. The robust shell is composed of stainless steel and 3D foam, and it protects the sensitive bags during the entire logistics process. The so-called RoSS Shell (Robust Storage and Shipping) has been the foundation block for further developments.
The product range covers freeze- and thaw platforms, filling and draining systems, and shipping containers. It is the aim of company founders Johannes Kirchmair and Thomas Wurm to have their products become the industry standard in the next five years.
Currently, Single Use Support employs 20 staff members at their main branch in the Austrian town of Kufstein. In 2019, the company generated € 3.3 million in revenue.