April 23, 2020
Successful quality initiative: Global player meets Biotech startup
Thanks to a cooperation with BakerHicks, Single Use Support is now taking the qualification and validation strategies of mechatronic systems to the next level. The synergy of know-how between the renowned giant in pharmaceutical engineering BakerHicks and the Tyrolean startup Single Use Support represents a beneficial cooperation for both parties. However, the biopharma customers will profit the most.
As a young, aspiring company in the biotechnology industry, Single Use Support quickly established qualification strategies for its innovative process solutions for processing high-quality antibodies. As a result, Single Use Support optimally supports its customers from the pharmaceutical industry in fulfilling regulatory requirements. The rules of "Good Manufacturing Practice" (GMP) that apply in the industry are used as the basis for quality assurance in production in order to ensure appropriate product quality and optimal leveraging for the customer.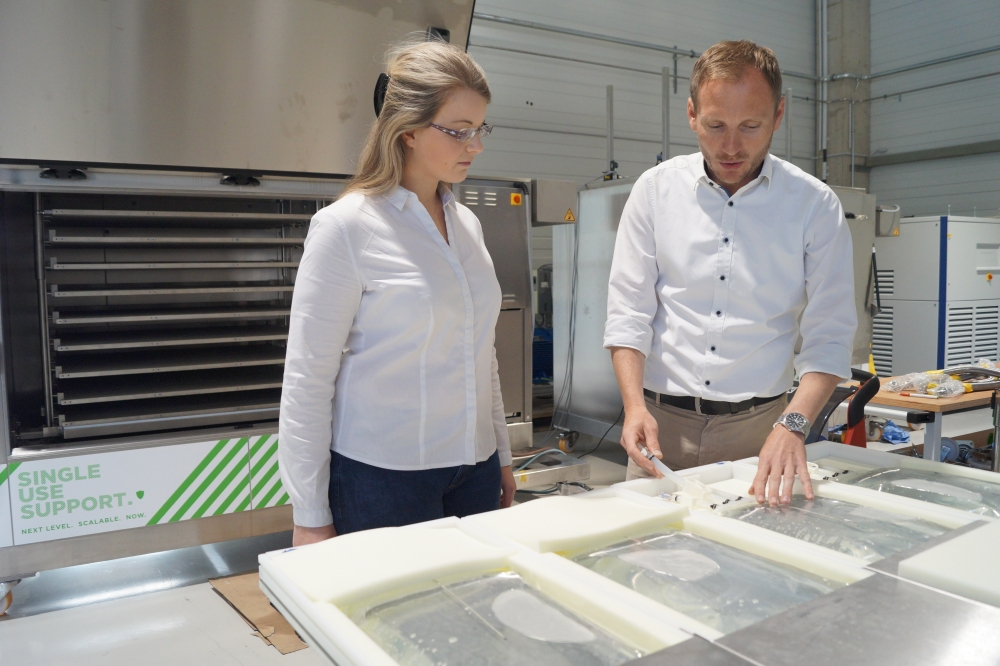 Quality assurance of innovative single-use technologies
This was made possible by the targeted acquisition of expertise from the ranks of BakerHicks, a global company with many years of experience in pharmaceutical engineering. With a clear understanding of the customer requirements and the communicated goals of the company, a tailor-made "end-to-end" qualification concept was quickly developed and qualification standards for the automated process systems manufactured by Single Use Support were developed. SUSupport delivers innovative technologies that enable its customers to fill, freeze, thaw, and safely transport high-quality and vital substances in so-called single use bags on a large scale in a safe and controlled manner.
Biopharma customers as winners
Not only the two business partners benefit from the successful cooperation with BakerHicks, but above all also the pharmaceutical customers, who can purchase GMP-compliant complete qualification packages in the future as an additional service. "The customer receives an all-round carefree package and can reduce his internal qualification effort to an absolute minimum," explains project manager Elisabeth Haas-Karagiannidis.
Single Use Support thanks BakerHicks Austria for the valuable support and great service that David Haidinger and his team offer even small customers.