November 3, 2021
Manufacturer independent single-use assemblies
If you are working in the biopharmaceutical or the bioprocessing industry, you are likely to deal with the processing, filling and/or allocation of highly sensitive drug substances. You are also likely to experience the trickiness and intricacy that comes with dealing with such substances on a daily basis - both on an operational level and in terms of configuring and scaling your processing plants.
Where these challenges are concerned, wouldn't it be great to make at least some of them go away by having access to user-friendly solutions that are flexible, adaptable and manufacturer-independent at the same time? You think this is too much to ask? We think it isn't:
Single-use technology has proven to be ideally suited for several phases of the production and logistics process (think single-use bags and containers for storage and shipping). So why not utilize single-use components such as silicone tubings for the dispensation of bulk drug substance? Fluid pathways and single-use tubing assemblies constructed from single-use tubing and other disposable components are easy to scale and adapt, and what's more, they are compatible with your existing infrastructure, allowing you to push boundaries and increase your output.
Need for independent single-use manifold assemblies
The number of innovative new medical drugs keeps growing at a steady rate. As a logical consequence, so is the need for aseptic processing that is reliable and without issues. Ensuring sterility throughout the entire production and filling process proves to be a major challenge for many CMO and CDMO customers. However, it is crucial to bring possible sources of contamination to the bare minimum - not only to safeguard the patients' health and safety but also in order to preempt product- as well as financial loss.
When it comes to achieving a higher degree of sterility, single-use tubing assemblies are a promising approach. They can be configured according to need prior to utilization and independent of manufacturer, thus not only minimizing the need for human interaction but also allowing for a greater degree of flexibility and adaptability.
Compatible aseptic connectors
As the industry is experiencing a boom in new and innovative technologies that are more and more based on single-use components, an all-inclusive and easy-to-handle design of connectors is becoming increasingly important. Connectors are indispensable when it comes to constructing a fluid pathway out of several pieces of tubing - and optionally adding some additional components, for instance filters and the likes - for aseptic filling purposes.
These days, connectors for manifold assemblies are available in a range of designs and materials. While most established manufacturers provide connectors of a certain type or design, matching their own components and devices, Single Use Support is applying a different approach. Our connectors can be customized to need, not only in size and design but also in terms of material to be used with plants and systems from different suppliers. This variety takes flexibility to the next level, facilitating a quick and easy set-up of fluid pathways that can be adapted to any kind of set-up at labs and production centers.
The benefits of independent single-use assemblies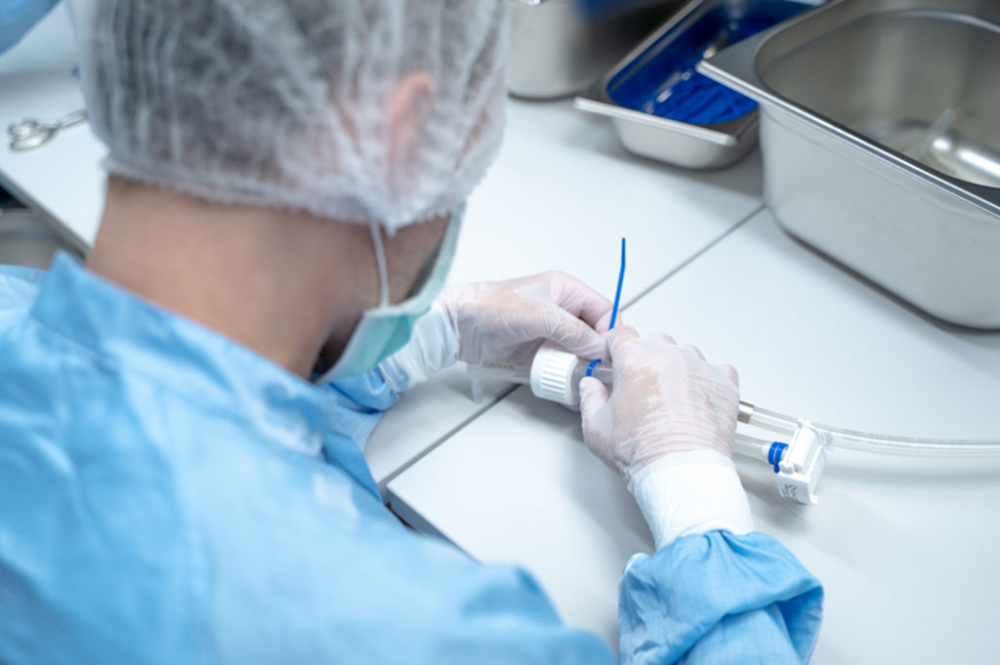 Manufacturers wanting to comply with the versatile requirements of today's pharmaceutical market as well as the standards and regulations that come with those will have no alternative to flexible and customizable solutions. This is why filling- and draining platforms as well as freeze/thaw systems based on single-use technologies have become widely accepted, as they offer the greatest degree of adaptability.
As a next step, fully customizable pharmaceutical manifold systems for fluid dispensation are the next single-use solution set to become an established standard. Not only can they be used independent of manufacturer, but they are also compatible with any number of platforms while offering the undeniable benefits of being flexible and interchangeable.
In short: They allow for a quick and easy assembly of sterile fluid pathways that can be adapted to any kind of set-up at labs and production centers, all the while complying with all the necessary standards.
Simple customization of single-use assemblies with our configurato
With our configurator, available for free on single use assembly, we are establishing a new standard in single-use tubing as well as single-use assembly production. It gives customers the freedom to design their fully customized aseptic tubing assemblies quickly and easily with just a few clicks, thus allowing them to achieve greater flexibility and independence. You ask how? It is pretty simple, really:
In terms of flexibility you can fine-tune your single-use manifolds to match your respective needs by choosing from different components, materials (silicone, thermoplastic elastomers, …) and tubing lengths. And where customization and independence are concerned, you can turn your individual tubing systems and filling assemblies into your own standard, completely independent from - yet compatible with - existing platforms and manufacturers.