Scientific Advisory Board
To overcome the challenges in advanced therapies and biopharmaceutical bulk drug substance management, we are supported by professionals who own expertise in market requirements, needs and trends. This advisory board helps Single Use Support with their bundled competencies in opening new business fields, navigating through the fluctuant market and taking the right decisions.
Satish K Singh
Expert and Author of several studies around bulk freezing of drug substances.
Experienced pharmaceutical sciences professional with extensive experience in all aspects of (bio)pharmaceutical drug product development activities ranging from discovery support to final product commercialization. Experience with wide range of products from oral solids to parenterals as well as ophthalmic, and with small molecules as well as biologics including vaccines. Current interest to continue with biologics / vaccines. Experienced Personnel and Cross functional Team Leader.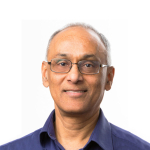 Adam Goldstein
Leading Single Use Technology Collaborations and Single Use Development.
Experienced expert in leading and developing strategies for single use technologies and aid in the development of new SUT technologies along with process engineering changes within the manufacturing sciences areas. As trained immunologist and engineer in biochemical regulatory, he graduated his Masters in Biomedical Sciences/Molecular Biology. Current interests spread from leadership, (business) development, GMP, validation, process engineering to automation, materials management, manufacturing, up- and downstream which are funnelled into single use technologies.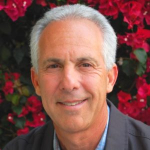 Bill Scott
Experienced Scientist with a demonstrated history of working in the biotechnology industry.
More than 20 years of experience in Biopharma Industry - 17 years with Biogen. With his strong technical background with a MBA focused in pharmaceutical sciences supply chain management he is now leader of the global team responsible for extractables/leachables strategies and subject matter expert. Furthermore, Bill is subject matter expert and Biogen representative for disposables for BioPhorum Operations Group (BPOG). Skills and interests are in extractables/leachables, manufacturing, compliance and project management in the pharmaceutical industry.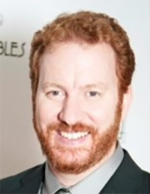 Diego Schmidhalter, PhD
Experienced leader within the biotech CMO industry.
He has a broad technology and leadership background, spanning process development, manufacturing science, facility and equipment design, production and R&D services management, and global R&D services and manufacturing innovation. As part of his leadership responsibility, he pioneered Lonza's microbial biopharmaceuticals clinical production and R&D services business. He leads global single-use technology definition within Lonza's biopharmaceuticals production network and he acts as a Lonza representative in the BPOG Drug Substance Phorum. He is sharing his experience in several publications.