June 14, 2022
Innovations for the biopharmaceutical industry made in Tyrol
Siemens supports the expansion course of the global player Single Use Support
What started with a vision has rapidly developed into a globally active technology company. Single Use Support specializes in the development and production of mechatronics systems for the biopharmaceutical industry and offers innovative solutions across the entire fluid management field for the global pharmaceutical sector. Customers such as Lonza, Genezen and 3S Bio rely on trusted products for filling, freezing and thawing their valuable pharmaceutical fluids. Siemens has established itself as a competent partner that technologically supports Single Use Support in upholding its promise: To be a reliable manufacturer for the pharmaceutical industry.
As a result of its expansion and strong growth, Single Use Support has in the meantime advanced to the status of a renowned and important company in the biopharmaceutical segment of the Tyrol business location. It has its headquarters in Kufstein and features a new manufacturing plant in Hall in the Tyrol. Aside from workplace creation, small and medium enterprises also benefit from the cooperation. Starting with product development, the construction of switch cabinets, and right up to the completed system, the expert network delivers the highest level of quality and reliability from the Tyrol – made in Austria. "Current trends and the focus fields of Single Use Support were already heavily moving towards digitalization and automation with the core topic of Pharma 4.0 in parallel with the COVID pandemic. The achievements in the field of mRNA vaccines have further proven that their area of application holds great potential," states Roland Jenewein, CCEO of Single Use Support. The aforementioned possibilities have also been identified by several renowned companies – cancer research projects and those addressing other diseases that are difficult to treat are already underway. "We are at the fore with our solutions. The new CAR T-cell therapy for cancer immunotherapy, which is being driven by globally leading nations such as the USA, Canada, China, and Australia, is but one example," explains Jenewein.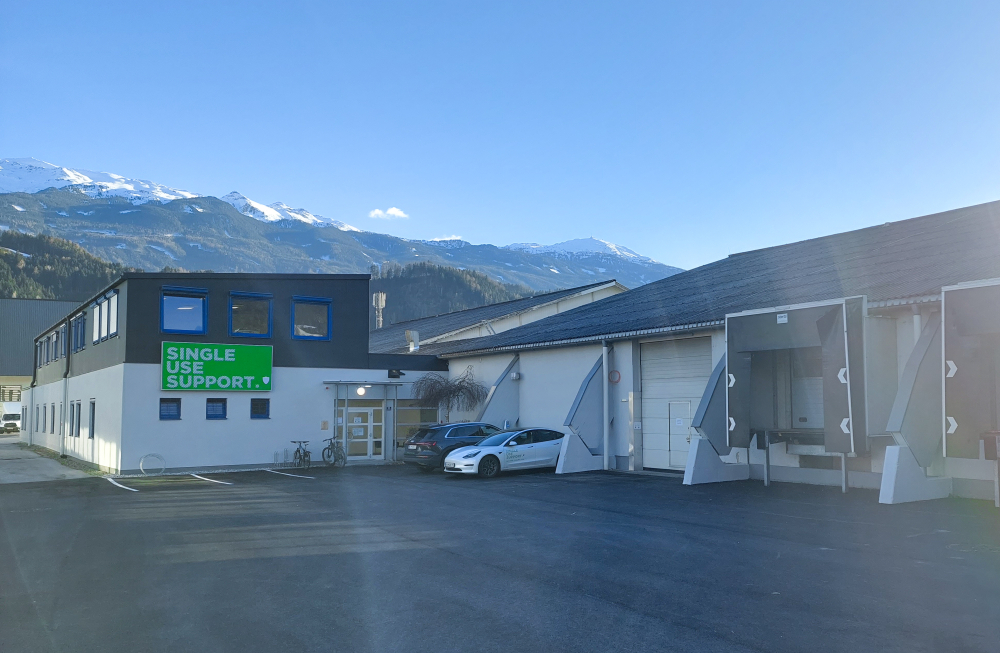 Technical solutions for filling, freezing and thawing vaccines
One of the greatest challenges during the rapid growth of Single Use Support was finding a reliable partner who could ensure a timely delivery of the high-quality machine components. Aside from avoiding delivery shortfalls, finding the right kind of support was equally important in order to be able to meet the individual requirements of Single Use Support's customers. "Siemens impressed us as a partner by providing high-quality products and by offering reliable support around the globe. Our collaboration is characterized by a detailed exchange in the course of requirements planning as well as by regular alignment sessions regarding individual solutions and product innovations," confirms the Head of Innovation of Single Use Support, Christoph Hörfarter. According to Hörfarter, the encompassing portfolio and reliable product availability –
from switch cabinet components to controller components – represents the major advantage of working with Siemens. Furthermore, existing certifications for international markets, such as for example UL, CE, and CCC, facilitate an accelerated time to market following order intake. "Components from Siemens are through and through more efficient than the industry standard in the pharmaceutical sector. Cycle times, for example, are shorter at Siemens. This helps us to design products in a more efficient manner – frequently life-saving ones," states Hörfarter.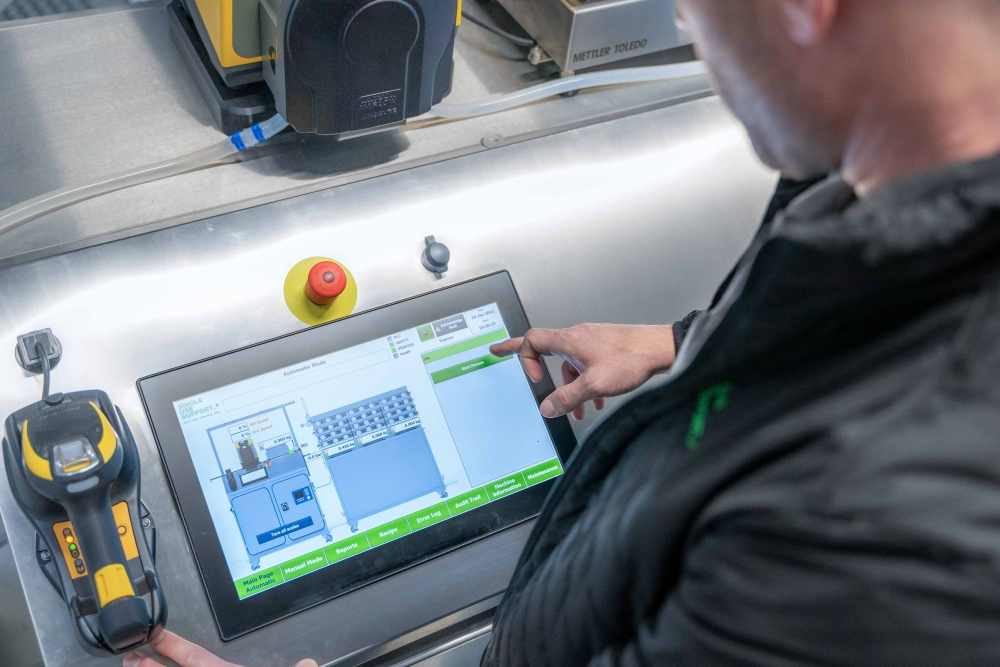 HMI elements in various sizes and designs are currently being installed in the freeze-thaw platforms. Furthermore, the company relies on SCALANCE switches, Open Controller, SITOP PSUs, SITOP UPS with 24 V, SIMATIC Logon as well as Siemens WinCC licenses for recipe management, logging and OPC. Matthias Jäger, Sales Specialist IPC & PC-Based Automation, Siemens Austria: "The central SIMATIC ET200SP Open Controller merges the functions of a PC-based controller with visualization, PC applications and central inputs and outputs into a compact device." In this context, the Soft-SPS operates wholly independent from the operating system. This allows for the combination of the benefits of SIMATIC controllers with the advantages of PC-based solutions, without impairing the high reliability and system availability of the SIMATIC controllers. "SIMATIC WinCC and the TIA Portal log values as well as document and visualize process data. The robust and extremely reliable SIMATIC Industrial Flat Panel is used as an output device and for operating purposes," illustrates Jäger.
Andreas Tronic, Senior Sales Manager, Siemens Austria: "Timely planning of the required components enables us to deliver the necessary products on-schedule and to guarantee the material flow. Furthermore, openly exchanging information on current and future developments allows us to contribute to the ongoing development of existing machines, for example when the subject matter deals with new operating concepts concerning WinCC Unified or reliable RFID identification."
Vaccine production support for the global market
The growth market number 1 of Single Use Support is currently the USA and the entire region of North America. This is where the majority of research as well as the production of pharmaceutical substances takes place. "Next to collaborations with startups in the fields of cell and gene therapy, we also work closely together with the big players and support them in the production of vaccines. We have recently incorporated a branch in the USA and are therefore available on-site for our customers," says Jenewein. The European market of Single Use Support is a close runner-up. Countries such as Germany, Switzerland and for example Great Britain hold great potential. Furthermore, Single Use Support is increasingly present with projects in Asia, for example in India, China and Japan. "Summed up, our orientation is on the global market in all of its facets. As a consequence, we have close ties with distributors around the world and are always on the lookout for new and motivated partners," concludes Roland Jenewein, CCEO von Single Use Support.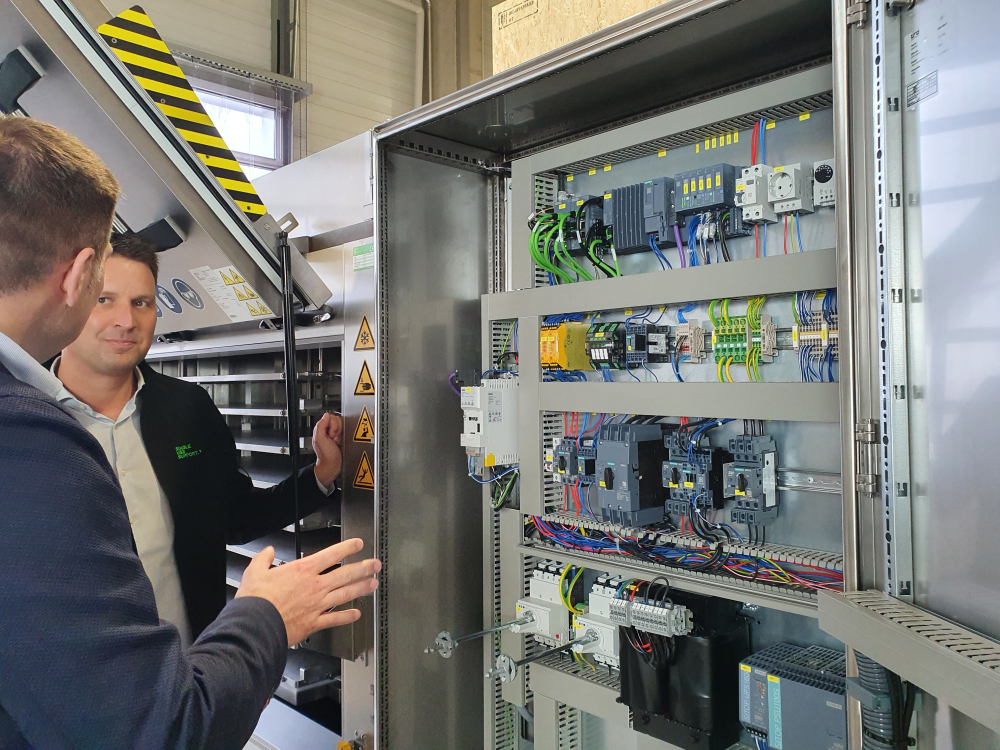 Learn more about the solutions from Siemens