CPhI Worldwide
Meet us at the CPHI Worldwide 2024 in Milan.
Learn all about our end-to-end fluid management solutions covering the areas of controlled freezing, aseptic filling & filtration and single-use consumables for the biopharmaceutical industry at this year's CPhI Worldwide expo at Frankfurt, Germany.
Meet our Team:
Hall TBD | Stand number: TBD
Live Product Demo: Filling and Freeze-Thaw Platform
Visit our booth at the CPHI 2024 in Milan and see a live product demo of our plate-based freeze & thaw platform RoSS.pFTU and our automated aliquoting sytem RoSS.FILL.
Our RoSS.FILL product line enables automated aliquoting of your substances with best speed, accuracy and flexibility. The RoSS.FILL platform is fully scalable from 1mL up to 1,000L+ per batch.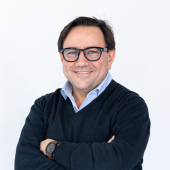 Alexandre Monzo Fuentes
Senior Director, Sales EMEA
Europe, Middle East, Africa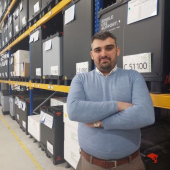 Nikola Brkovic
Sales Manager
Start: October 8, 2024
End: October 10, 2024
Location: Milan, Spain