Custom Fill - Freeze - Thaw Solutions
Process Innovation:
Protective RoSS® Shell for Vials
With several biopharmaceutical manufacturing facilities operating only with small amounts of liquids, vials are many times the preferred primary packaging. Nevertheless, those substances are very often of high value and require careful handling during freezing, thawing and shipping processes.
We adapted our proven system of the RoSS® shell to fit for vials of any sizes. The RoSS® Shell for vials enables optimal protection for your substances and comes along with optimized freezing capabilities due to its design being optimized for plate-based controlled freeze-thaw platforms.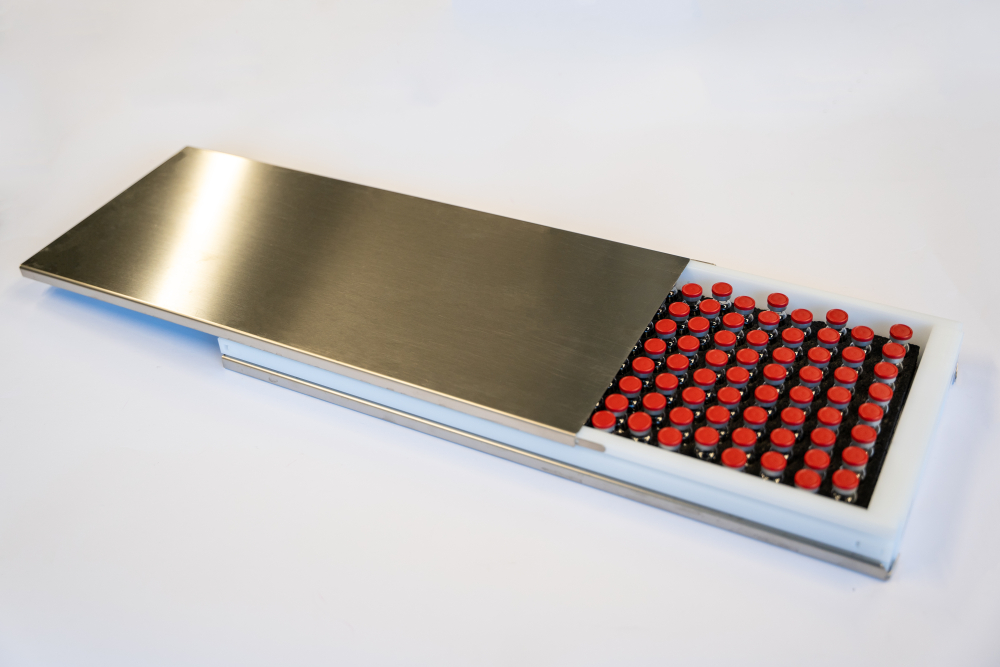 Product Optimizations:
Hybrid Freeze-Thaw for Bags & Bottles with Shaking Function
We strive for continuous development of our own products in order to provide state-of-the-art technology. The close exchange of our Product Development Team with our customers, allows us to provide customized solutions according to company-individual processes.
One of our existing CMO customers required an optimized solution for homogenous thawing processes of substances in bottles whilst simultaneously also freezing and thawing single-use bags.
Our solution: We equipped our proven Hybrid Freeze-Thaw Platform RoSS.pFTU with an automated shaking function in order to smoothly shake the bottles during the thawing process.
As a result, the customer could achieve maximized product quality whilst optimizing a normally time-intense process.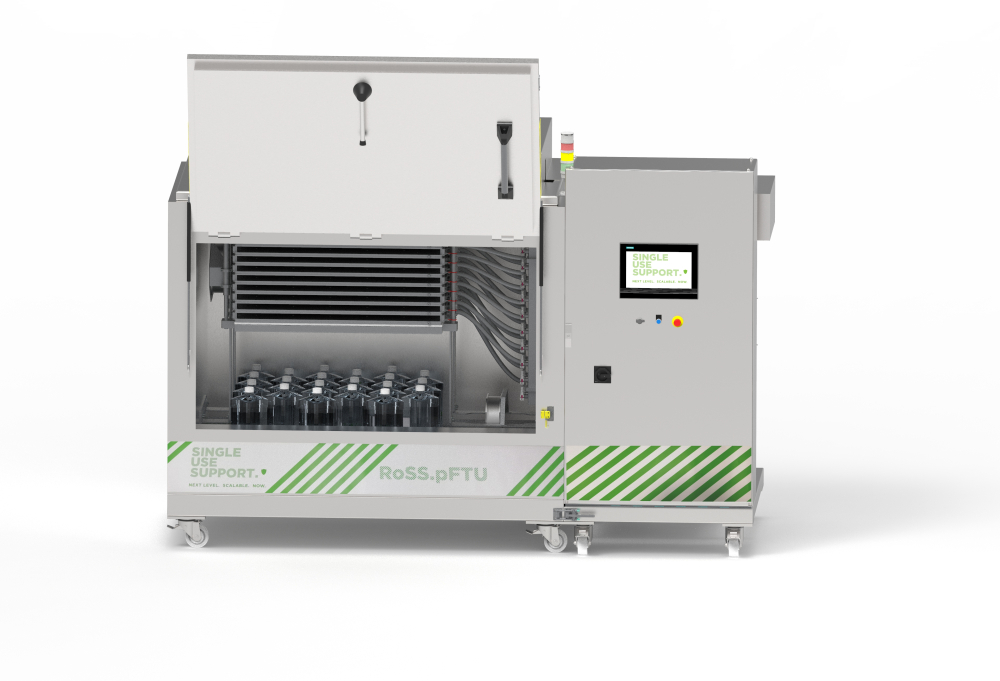 New Product Design & Development:
Aseptic Sampler
Based on supply chain bottlenecks and shortages of production capacities around the whole globe, one of our customers approached us with the urgent need for single-use aseptic samplers. Our designated Innovation and Product Development team could provide a specific solution, meeting all market standards specific requirements within shortest lead times.