March 13, 2023
Safe handling of bulk drug substances
While one of the main goals of bulk drug substance management is to ensure quality control, safety during manufacturing, storage and transportation are of great importance. Nevertheless, the safe handling of bulk drug substances is a necessary measurement when dealing with sensitive and potentially hazardous drug substances.
Reducing risks when dealing with toxic drugs
There are different risks associated with the handling of hazardous drugs that have to be taken into account. On the one hand, the quality of the product has to be guaranteed to protect patients from unwanted consequences. Furthermore, loss of drug substance has to be avoided, since this can be bound to considerable costs as well as delays in deliveries.
On the other hand, the staff's safety has to be secured when handling drug substances. This is especially true considering toxic substances like Antibody-Drug Conjugates: Manufacturers need to avoid staff from being exposed to ADCs and other hazardous drugs, as this may be related to severe health consequences for employees.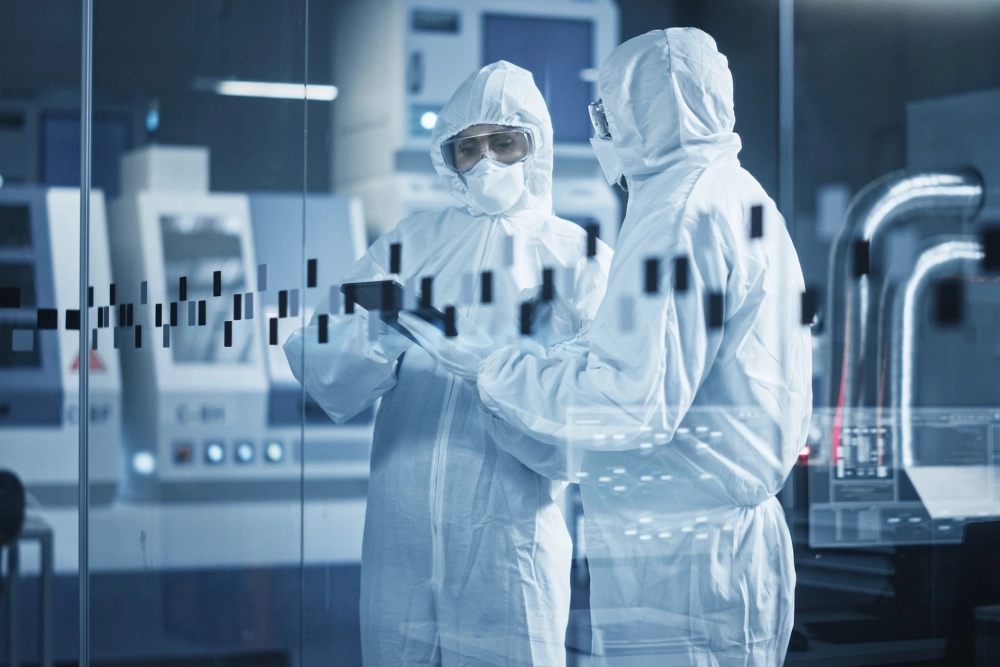 To ensure that these risks are minimized, the Food and Drug Administration has to approve substances for safe use. However, compound drugs are often not FDA approved due to a lack of review and evaluation on their safety and effectiveness. The drug quality and security act was added as an amendment to the federal food drug and cosmetic act that allowed for more authority on the regulation and monitoring of compounded drugs by the Food and Drug Administration.1
Critical steps in the production of bulk drug substances
There are several critical steps in the production of bulk drug substances that can lead to a risk in patient safety through contamination and product loss. Through the optimization of filling, freezing and thawing methods as well as storage and transport conditions, the supply of highest product quality can be guaranteed.
Safe storage and transport of bulk drug substances
Considering their considerable value and often great diligence, bulk drug substance has to be protected during storing and shipping to prevent spoilage and product loss. Single-use bags, protected by robust and safe secondary packaging, do not take up much space and can be stored most efficiently. Further, smart secondary packagings allow for rapid and controlled freezing. Therefore, Single Use Support developed a protection system for single-use bags that absorbs external mechanical influences and reduces the tension on the single-use bag.2
Protected filling and freezing
Filling of substances into bio containers bears its complications and product loss through handling failures can occur. Nevertheless, the most frequent filling errors are related to equipment failure, human error or consumable failure. To prevent product loss through manual intervention, Single Use Support has developed a fully automated filling and filtration systems for single-use bags. Additionally, they reduce the risk of exposure, since the process is performed within an enclosed system.
Controlled freezing of drug substance helps to maintain product quality and to guarantee safe storage. As insufficient freezing can stress the protein and lead to damage of the product, Single Use Support uses freezing platform systems that prevent unwanted alterations in the product through plate freezing.
Minimizing risks during thawing and draining
As the process of thawing and draining drug substance is as sensitive as the process of freezing, Single Use Support has developed a fully automated freeze/thaw platform that can be used for any batch size. The devices are able to carry out both the freezing and thawing process, delivering high product stability via controlled freeze-thaw rates.
Nevertheless, even small process deviations can have big consequences in the handling of bulk drug substances. For staff members, this means to be on alert during every step of cold chain logistics, monitor the different steps and protect themselves from safety risks caused by exposure. For patients, on the other hand, product loss can result in supply chain delays.
Download our whitepaper: Scalable freezing & thawing of pharmaceutical bulk
End-to-end solutions for the safe handling of bulk drug substances – with Single Use Support
Single Use Support has developed an entire product line-up suitable for the safe and adequate handling of bulk drug substances, based on single-use technologies. With automated filling systems, loss of drug substances can be reduced significantly. This reduces the risk of contamination related to the exposure to potentially toxic substances. And with solutions for controlled freeze/thaw processes as well as dedicated draining methods, spoilage and unwanted alterations of biopharmaceutical products can be prevented.
Single Use Support's solutions are fully customizable and adaptable to small-scale and large-scale requirements. Due to their flexibility and effectiveness, Single Use Support's end-to-end solutions are the ideal choice for various processes within bulk drug substance management.