December 2, 2021
Safe transport of single use bags in cell and gene therapies
In recent years, despite their costs, cell and gene therapies (CGT) have proven to be promising approaches to personalized medicine. One consequence is the need to obtain tissue and/or cellular samples of the patients and transport them to manufacturing facilities for processing and subsequent returning the product to the patient.
Patients needing a cell and gene therapy as an advanced therapy medicinal product (ATMP) rely on their treatment being ready as soon as possible. For example, CAR T-cell therapies are approved for very aggressive and hard-to-treat types of cancer, where time is of the essence.
Moreover, CGTs yield a small volume of individualized product for each single patient. Loss of the shipment or damage to the transported goods have serious consequences for patients.
Therefore, reliable, safe, affordable and scalable solutions to these obstacles were needed. RoSS.KSET satisfies all those requirements. It is an integrated solution to protect and safely transport single use bags for small volumes at low-temperature refrigeration.
Meeting high standards in cell and gene therapy
Meeting the high standards in cell and gene therapy requires a huge effort in process and logistics optimization and standardizing. With highly personalized drug substances, e.g. CAR T-cells, strict requirements for the associated logistics and supply-chains have to be met. These parts of the CGT approach are essential to treat patients effectively and economically. Here, loss of drug substance is a major issue.
Single Use Support offers a standardized solution to deliver raw materials from the patient to manufacturing centers and finished drug substances from the manufacturer to the hospital in a safe and fast fashion.
This approach is needed to make CGTs broadly applicable, economic and reliable processes.
Single-use bag protection for CAR T-cell therapy
During CAR T-cell therapy, each patient receives an individually manufactured product. Therefore, the drug substance is of unusually high value. Having a safe and standardized logistics process in place is essential for success.
RoSS.KSET is a CAR T therapy bag protection solution to safely package and protect small volume single use bags of all types used in cell and gene therapies. It is designed to be used effortlessly by medical and biotechnological personnel: robust and closed construction, viewing window to read labels while the container is closed, extra space for safe storage of satellite samples and vials.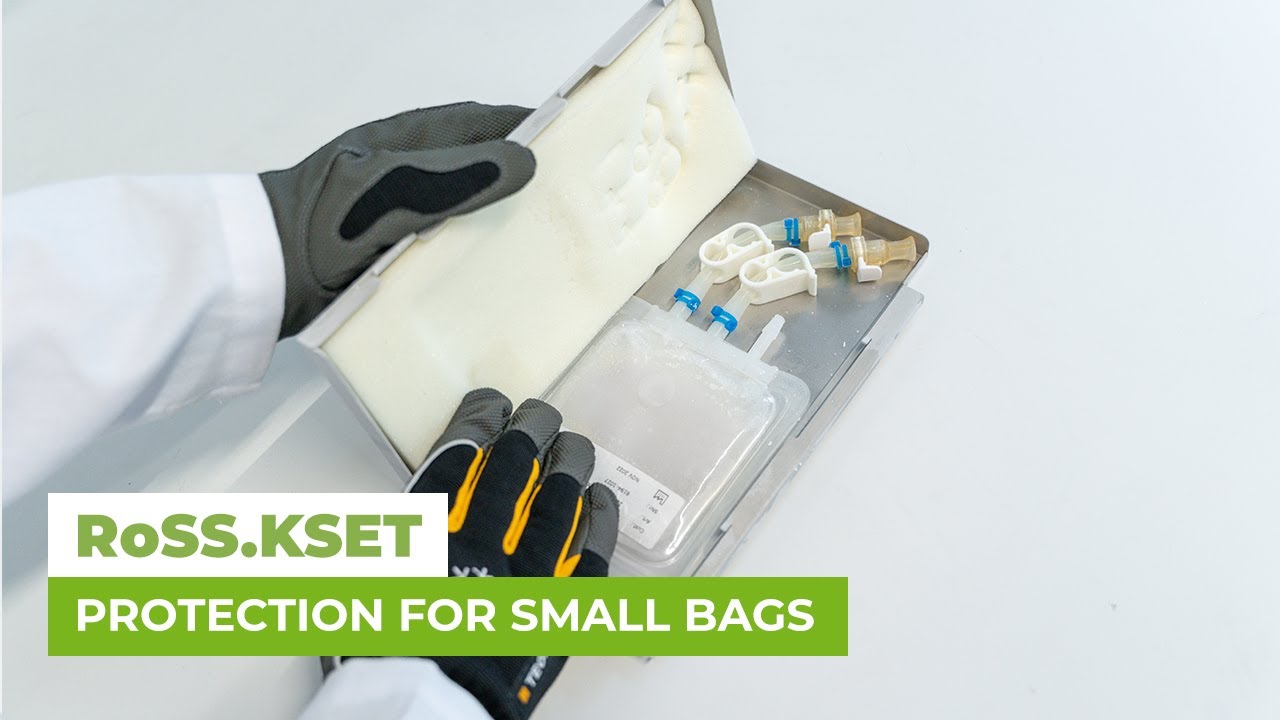 Small scale solutions
Personalized medicine such as cell and gene therapy brings a paradigm shift to the manufacturing of drug substances. While it has high potential for many hard-to-treat diseases, this approach comes with it's own set of challenges. The centralized production facilities require a secure way to handle the logistics of shipping biological materials.
It involves the processing of small volumes of very highly valuable substances. It is essential to minimize any risk of failure, be it from mix-ups while handling or damage of single use bags during the transport. To make personalized medicine work on a world-wide scale, innovative solutions to all these issues are needed.
Secure protection of CAR T-cell bags
The handling of highly valuable small volume single-use bags is challenging. At the cold temperatures needed to keep the drug substance from disintegrating, single-use bags become prone to cracking from impacts or vibrations during transportation. Even a tiny leak has serious consequences for the seriously ill prospective recipient of the CAR T-cell therapy.
Single Use Support's RoSS.KSET was specifically designed to secure single use bags while being in the supply-chain. Their 3D foam lining offers protection against shocks and vibrations, and the robust construction offers a safe shell against impacts. The materials were chosen for their thermal conductance to ensure optimal behaviour during freezing and thawing. The compact design allows for efficient storage in cryo-conditions.
Fast and flexible transportation of CAR T-cells
CAR T-cell therapy and related cell and gene therapies require the handling of miniscule amounts of liquids, often less than 5 mLs. Standardization and automation of such processes are needed to reduce error rates and contamination risks.
Single Use Support solved these challenges with RoSS.pFTU. RoSS.pFTU is an integrated platform that is scalable and compatible with single use bags of all sizes and customary types. It allows the automated processing of liquids with high flexibility. It enables the fast filling of single-use bags and subsequent monitored and controlled freezing. Together with the protective shell RoSS.KSET, RoSS.pFTU is an ideal part of the logistics side of personalized medicine.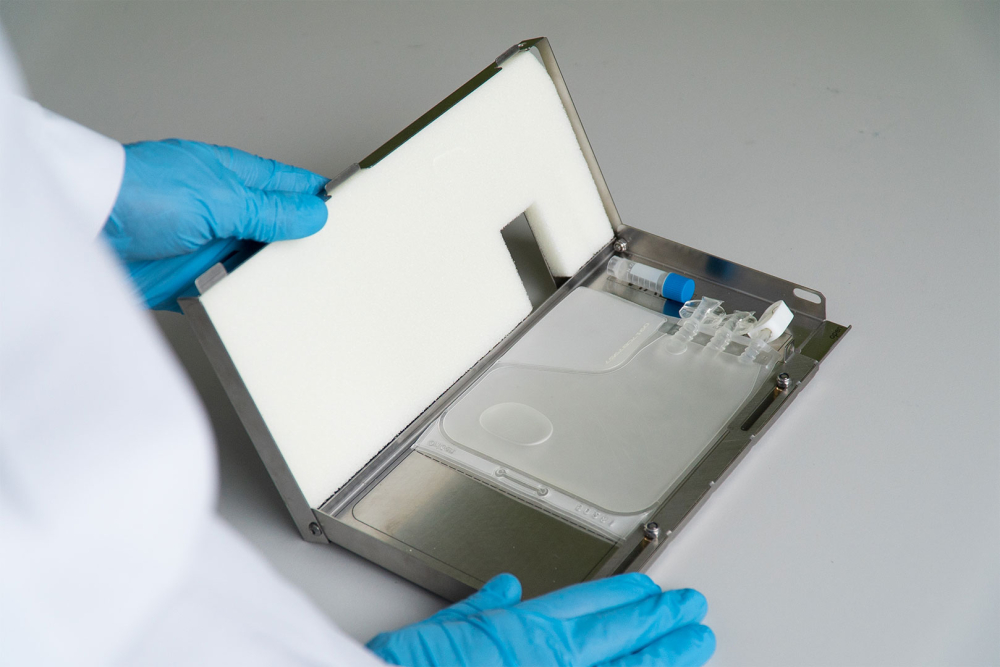 How Single Use Support's RoSS KSET helps to improve cell and gene therapies
Cell and Gene therapies such as CAR T-cell therapy have proven their potential to become standard treatments to hard-to-treat diseases. Among the obstacles to their commercialization are the handling and logistics of small volumes of highly valuable and irrecoverable individualized drug substances.
Single Use Support has developed a solution to these challenges. It's platform RoSS.pFTU ensures the safe and monitored freezing and thawing of small volumes of raw materials into single use bags and the complementary shell RoSS.KSET protects the products from damage during transportation.
Single Use Support strives to make cell & gene therapy an affordable treatment option for patients all over the world.