April 21, 2020
3S BIO's experience with Single Use Support solutions
The Chinese biopharm company 3S BIO has more than 30 listed products and currently 32 products under development. It covers treatments in oncology, autoimmune diseases, nephrology, metabolism, dermatology and other related areas of treatment. For their monoclonal antibodies they were looking for a solution to freeze and thaw their single-use bags, that contained the liquid medicine. After screening all different solutions on the market, 3S BIO soon figured out that the freeze and thaw platform from Single Use Support is the most optimal solution.
The program manager claims that "it not only matches all our requirements, it is also safe, easy to navigate and flexible to our predefined single use bag."
The plate-based freeze and thaw platform RoSS.pFTU Large Scale, together with the RoSS shells, will be now in use at the production and fill & finish sites in China. Their aim is to expand to a whole end-to-end solution for single-use systems which is fulfilled with the product portfolio of Single Use Support covering all steps in the BULK.STREAM – between Downstream and Fill&Finish of the bulk drug substance.
Single Use Support invited a delegation from 3S BIO for the FAT of the Freeze and Thaw Platform and did not only instruct them to the automated navigation, but also showcased the effectiveness of its products. The sophisticated construction of RoSS and especially the immobilization of the bag inside of RoSS as a closed system has brought confidence in the products that protect the mABs of very high value.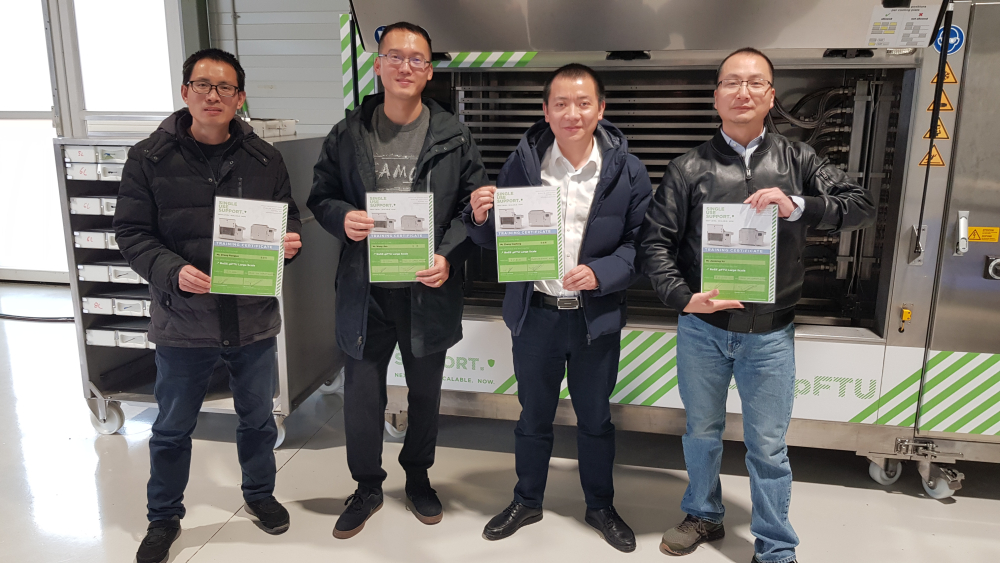 The fruitful collaboration between 3S BIO and Single Use Support has led to very positive impressions for both. Single Use Support is proud to be partnering with such an important company and looks forward to expanding its production.