July 7, 2022
Fluid management in biopharma: Advantages of single-use systems
Fluid management in biopharma has changed considerably in recent years. With the advances in life science and the related healthcare adaptations, the manufacturing and supply chain divisions of biopharmaceutical companies are going through a major paradigm shift.
Innovative therapies like gene and cell therapies (CGT) require completely novel approaches to drug manufacture, since the supply chains often begin and end at the patient, in contrast to the distribution network in traditional pharma. These business models do not scale up easily during broader commercialization. The industry is finding support in partnerships with companies that offer scalable solutions to their workflow bottlenecks.
Single Use Support offers the needed innovative platform solutions for fluid management in biopharma.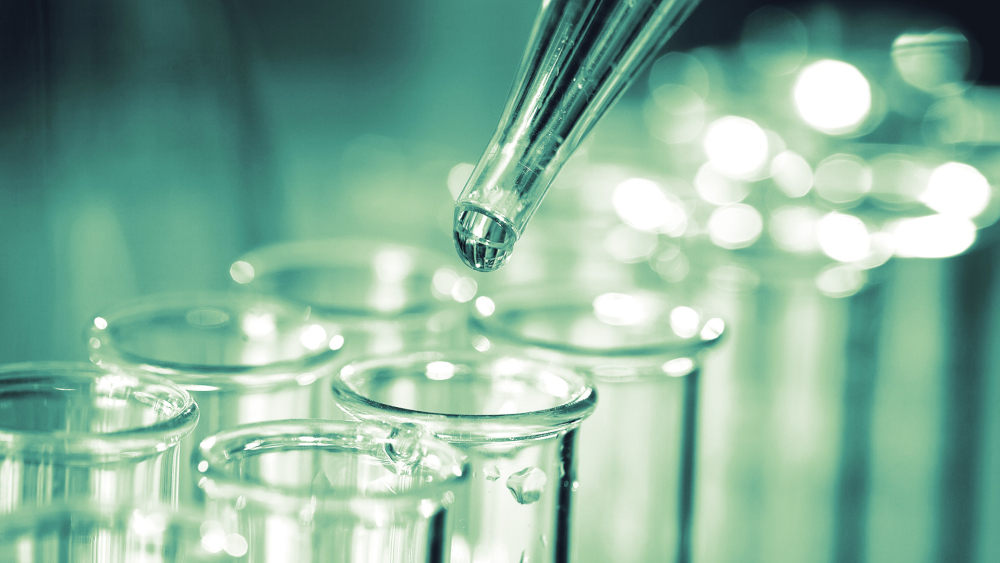 Fluid management systems in biopharma – when to come across them
The manufacturing divisions of biotech companies are deeply involved with fluid control systems, since the vast majority of steps involve liquids, e.g. feed media, buffer solutions, cell extracts and product fractions.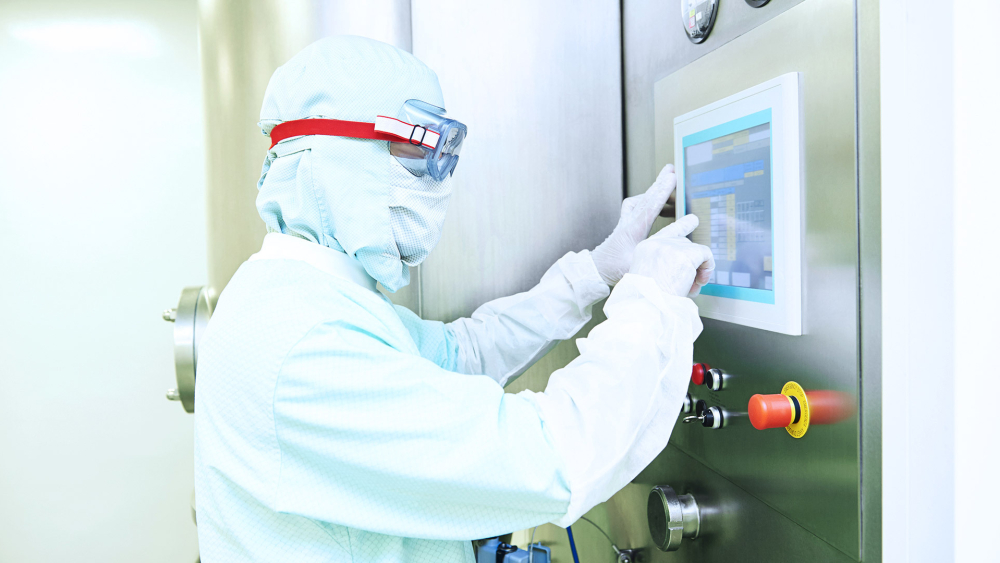 Process engineers distinguish the requirements for fluid management as "greenfield", i.e. having no strict constraints in the process setup, and established plant floors, on which existing equipment defines boundary conditions in the process layout. In the latter case, single-use equipment allows for increased flexibility.
For instance, a facility that produces seasonal vaccines needs to establish novel workflows regularly. At such plants with multiple manufacturing campaigns, single-use systems can play on their biggest advantages: absence of cross-contamination risks and no need for cleaning or sterilization steps along the fluid path. Process simulations help to determine flow diagrams for the involved liquids and their flow volumes and daily and long-term storage needs.
Another critical aspect of fluid transfer is the consideration of involved materials, as they need to have the required mechanical and chemical properties like flexibility, durability and solvent compatibility to minimize the risk of leakage. Additionally, they must be biocompatible and conform to regulatory requirements. Single-use equipment is generally made of materials that fulfill both: silicone, TPE and PTFE.1
Challenges for liquid management systems
The challenges for liquid control systems in biopharmaceutical manufacturing processes encompass not only meeting requirements in process logistics. To ensure the safety of biopharmaceutical products, the high demands of regulatory bodies must be met. In particular, biomanufacturing processes are generally performed under sterile or aseptic conditions to achieve bioburden levels conforming to the respective specifications, which is a crucial element of current good manufacturing practice (cGMP).
Traditional processes using stainless steel pipes require cleaning and sterilization steps (e.g. clean in place and/or sterilize in place) and respective validation prior to any contact with process liquids. Naturally, this limits scalability and cost efficiency, as resources (labor, time, plant footprint) are bound to these steps.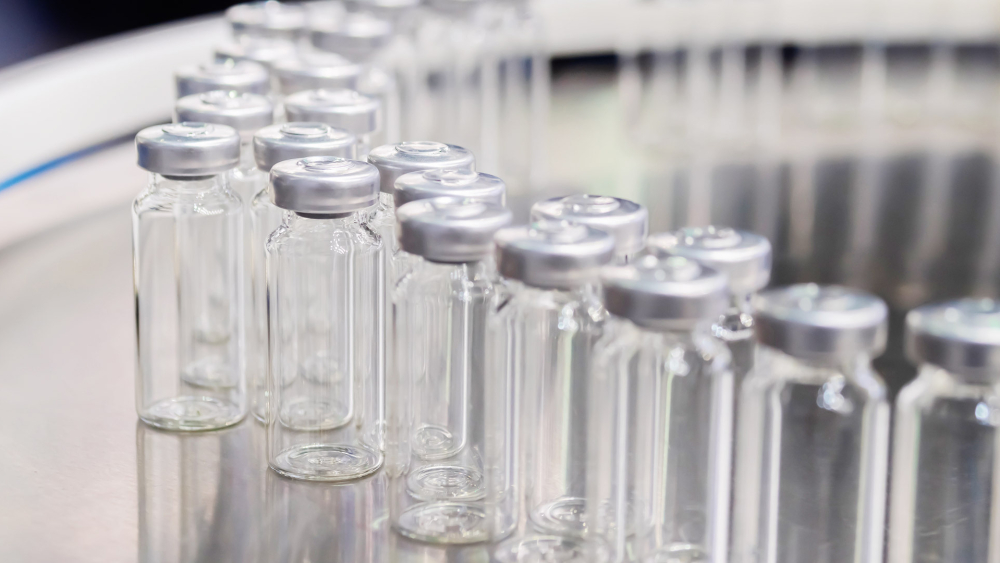 The critical examination of the bioprocessing workflow reveals that an adoption to single-use solutions enables enough resources to beat the possible lower acquisition cost of multi-use equipment over the campaign life-cycle and enable increased efficiency and productivity.
Single-use components are available for most process steps commonly performed by biopharmaceutical industry facilities, ranging from sterile connectors and tubing sets between bioreactors and process buffer storage vessels, single-use chromatography equipment or final sterile filtration prior to the final fill of biologics.
Meeting high demands: Advantages of fluid handling with single-use systems
Advantages of fluid handling with modern single-use systems are numerous: the transfer of liquids across manifolds can be performed in a very fast and precise manner. Moreover, the use of sterile connections and tubings facilitates the fluid transfer of intermediates into single-use storage bags under sterile conditions without the need for SIP procedures. Innovative products like Single Use Support's IRIS single-use assemblies offer highly flexible, easy to scale-up manifold solutions that are tailored to the customer's needs in ISO 6 clean rooms and consist of sterilized components that conform to FDA, ISO and additional regulatory standards. IRIS sterile consumables are perfectly complemented by Single Use Support's RoSS.FILL platform that enables the scalable filling of single-use bags.
Seamless fluid management with RoSS.FILL
Novel achievements of the biopharma sector, such as cell and gene therapies (CGT) require maximal process control in manufacturing facilities. The RoSS.FILL platform developed by Single Use Support offers fully automated and very fast (300 liters per hour) handling of sensitive liquids in sterile conditions.
This platform is compatible with all major component supplies and thus facilitates flexibility and limitless scalability. It is possible to integrate filtration units that allows inline filtration of the processed liquids, e.g. as part of a segregation strategy or general reduction of bioburden of the product.
Moreover, the new RoSS.FILL filter components come in a range of pore sizes and supply enough filter surface area at low hardware costs and as a single-use component avoid the requirement for cleaning and validation after and prior use.
A novel addition to the platform is the integrated advanced stepper and sealer valve which allows for variable fluid control for fast filling and simple aseptic decoupling, and hence automated dropless disconnection by sealing, in one.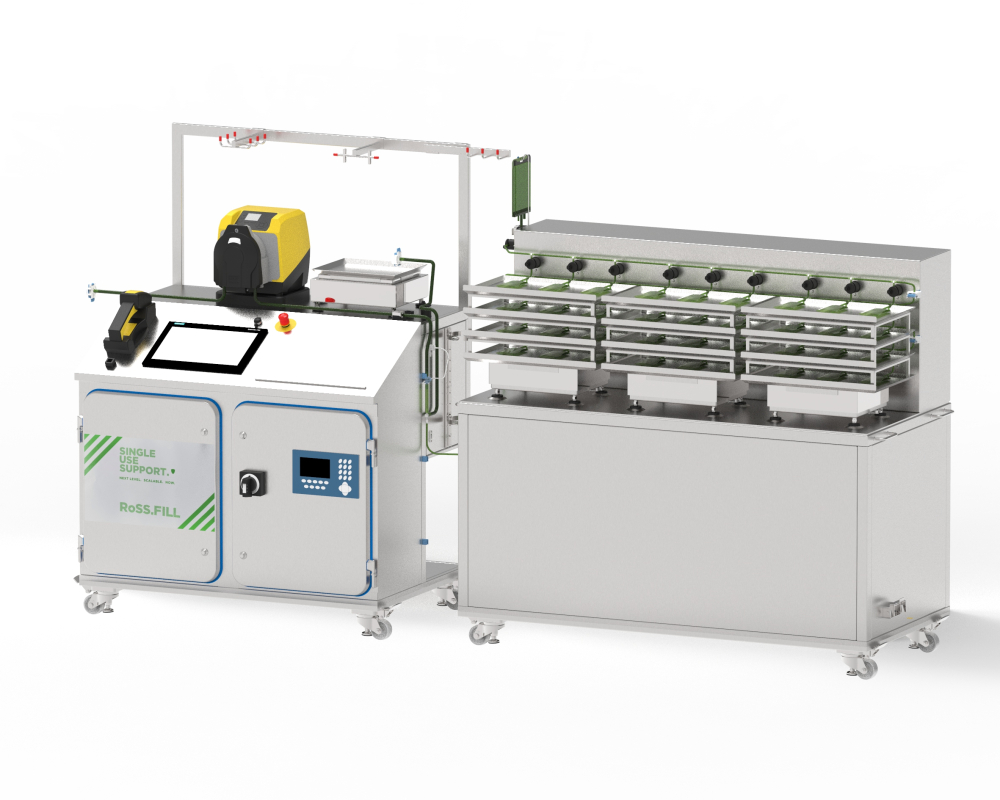 Fully equipped for fluid management with IRIS Single-Use Filtration Assemblies
Single Use Support offers the ideal solution for sterile consumables to complement the RoSS.FILL platform: the IRIS Single-Use Assemblies. Sterile consumables are sterile manifolds of single-use components that are fully customizable by the clients to their specific requirement in configurations. Customers may use the online configurator tool to plan, review and optimize their individual design of customized single-use filtration assemblies with ease - allowing users to save it for later or order their manifold directly.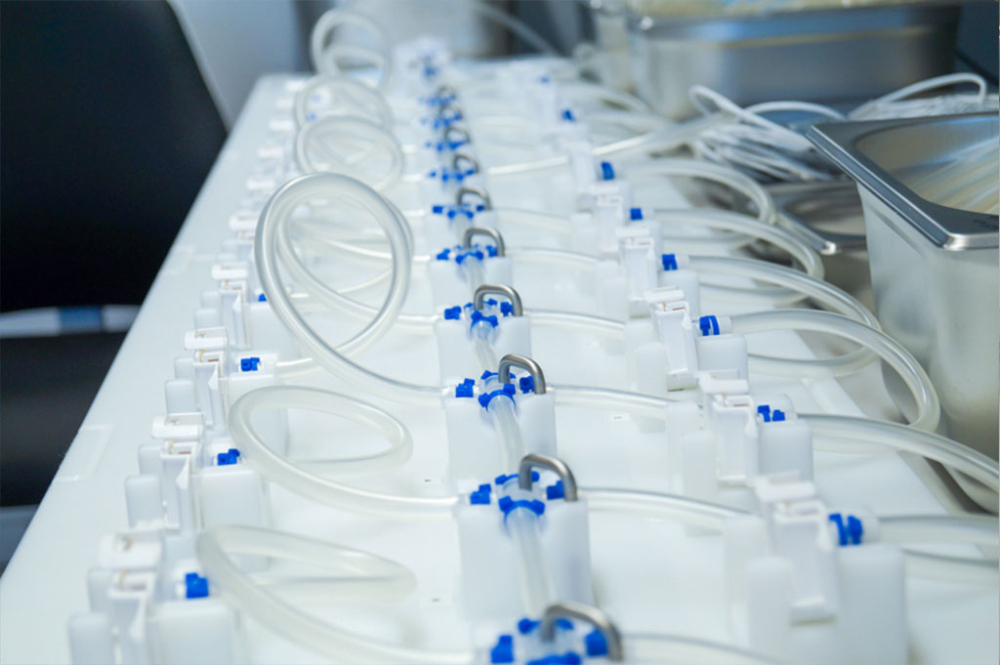 While the online configurator allows expert customers to get their custom solution, all Single Use Support customers may choose from preset designs developed by the company's experts and receive technical advice on it.
All manifolds are supplied either gamma-irradiated or e-beam sterilized which both conform to ISO regulatory requirements.