October 21, 2021
Sterile bag filling - single-use handling in biopharma on another level
Anyone involved in bioprocessing will be aware of the issues and complexities associated with aseptic or sterile filling. In order to ensure a smooth execution, this is a critical step in the highly technical fill and finish process. It needs to be well planned, ensuring that well-trained personnel, the necessary capacities (think scaling) and facilities are available.
And as if precise and strict coordination was not enough, there are a number of strict standards and regulations that need to be considered, while a lack of uniformity does not help to make things easier.
In a field where sterilization is critical and where approaches are as manifold as the manufacturers processing and supplying the market with medical drugs, one of the main concerns is or should be simplification. Not only can single-use technology simplify processes, it can also bring greater ease-of-use with custom single-use tubing assemblies, TPE or silicone tubing and bags that are adaptable and widely compatible.
When is sterile fill and finish required?
Now that we have elaborated on the complexities of sterile fill finish processes, the question is when and why they are required. It is quite simple: In order to ensure patient safety, the FDA and other regulating bodies require that most complex medical drugs be sterile. Such products include those that bypass many of the body's natural defenses - when being inhaled for instance - thus posing an increased risk of infection or harm.
With the number of complex medical drugs constantly growing, there is an increased need for sterile manufacturing and aseptic filling operations. And this increased demand - "some figures suggest an annual growth rate of close to six percent"1 - is calling for new and innovative solutions that can speed up rather than slow-down production and increase the output. Single-use technologies are ideally suited to provide not only speed and improved performance but to also add a new dimension of adaptability - all thanks to the fact that they can be flexibly combined to create an infinite number of modular designs.
Read more about filling of drug substance.
Sterile bag filling on another level with single use tubing assemblies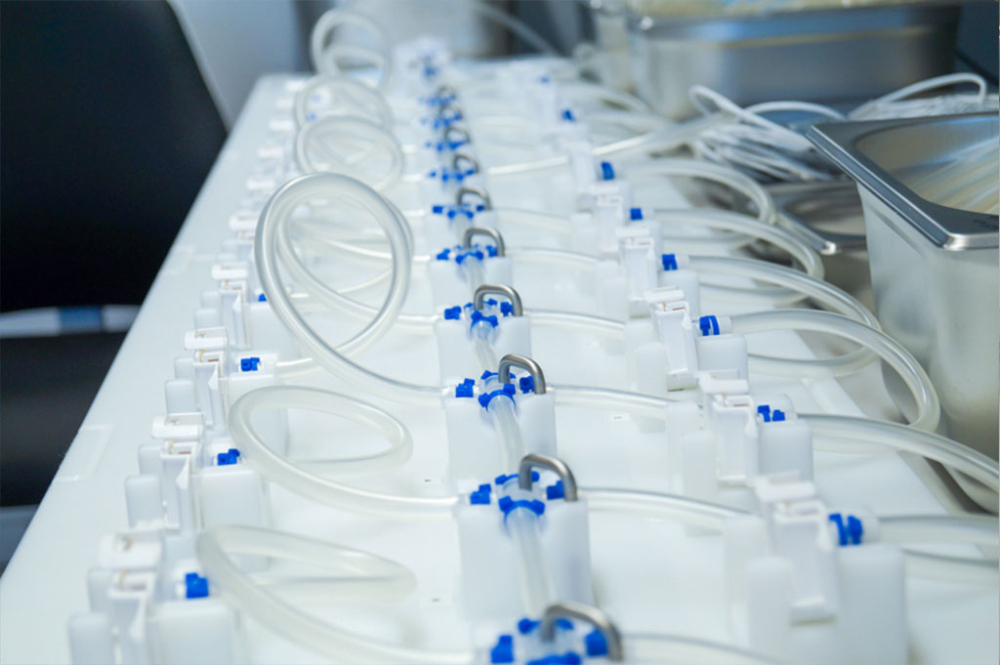 In aseptic processing, the drug product, all parts of the fluid pathway as well as containers and closures are all subjected to sterilization processes separately, which is why the importance of sterile bag filling cannot be stressed enough. It is a fundamentally complex process that is further complicated by a number of global regulatory requirements for sterile fill finish manufacturing, respectively aseptic filling procedures.
So far, there are no generally valid approaches, with manufacturers each choosing their own solution. However, once a system has been implemented and established, it might have to be adapted - be it in terms of scale or in order to remove components or accommodate extra filters and the like.
A custom-made manifold allows you to create fully tailor-made assemblies that can be integrated into your process with ease, at the same time improving your production performance. In addition, it allows you to choose from a number of tubing lengths, different components and medical-grade materials such as silicone or TPE.
How can I benefit from mymanifold.com in aseptic processing?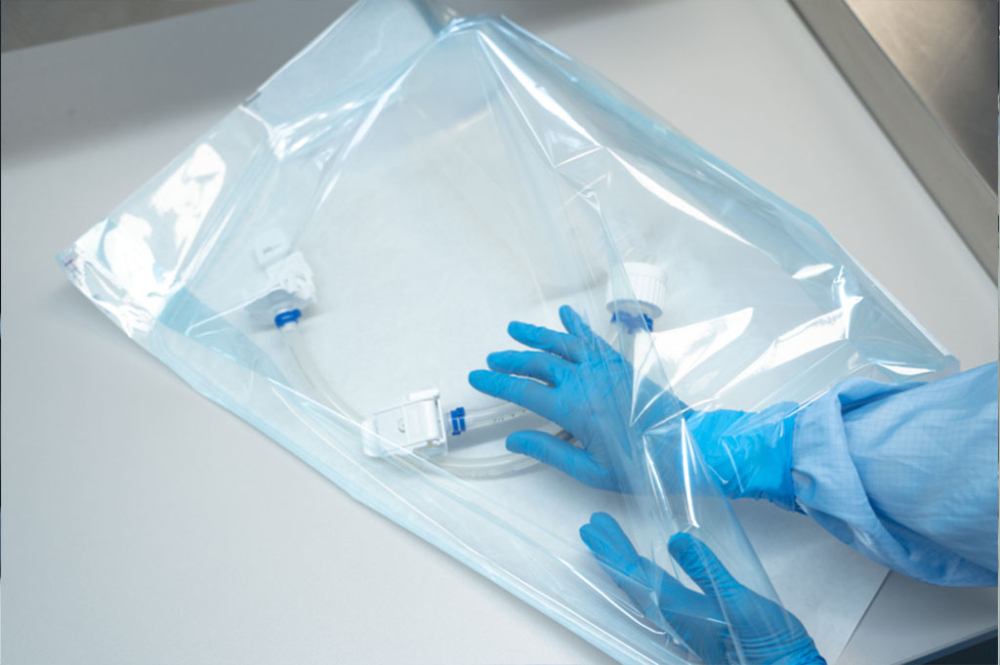 By taking the step from traditional systems to more novel and innovative approaches, you can strip aseptic processing of some of its most demanding traits. Disposable single-use consumables are more flexible than their stainless-steel counterparts, thus allowing for a greater degree of agility and scalability. In addition, they come readily sterilized, taking away the need to halt production for extra sterilization processes. They can be connected to create any number of tailor-made assemblies - and this has never been as easy as with the single-use manifold configurator.
If you have not yet tested the configurator yourself, here is a short and comprehensive list of the benefits you can expect:
Free design and configuration of your manifold assembly
Online shareability of your 3D designs
Reproducibility of your manifold prototype
Choice of components, materials and brands
Choice of tubing lengths
Implementation/integration into your sterile filling process with the support of our experienced engineers
Sounds too good to be true? We don't think so - try it yourself by using our free, easy-to-use configurator.