September 13, 2023
Plasmid DNA manufacturing companies – market overview
On the biopharmaceutical market, plasmid DNA manufacturing companies have become essential players, as pDNA has enabled significant advancements in biotechnology. Whether it's gene therapy, the development of DNA vaccines, or the production of cell therapies, recombinant antibody therapies and other advanced therapies, plasmid DNA is the starting material for many products that have fundamentally transformed the healthcare sector.
The demand for specialized plasmid DNA manufacturing companies in the pharma industry is reasonably high due to the complexity and intricacies of the production process. The density of biotech companies working with pDNA illustrates the enormous market size – and the competition in the attempt to offer the most appealing services.
In this article, we will give an overview of the pDNA manufacturing market – not only taking a look at the dry figures, but also highlighting the services that are offered by important plasmid DNA manufacturing companies.
pDNA market overview – continuous growth
The growth trajectory of the pDNA market is considerable: While there has already been an increase in the global market size from USD 306.40 million in 2020 to USD 446.13 million only two years later, this development is predicted to continue. One of the most important segments is the cell and gene sector, with a market share of almost 60 % in 2022.1
By 2030, the plasmid DNA manufacturing market size is expected to amount to more than USD 2 billion, with a CAGR of 21.7 % in the forecast period. This growth can be traced back to factors like an increased interest in DNA-based vaccines and gene therapies, but also to the high interest in pDNA for various other applications, along with the general growth of the biopharmaceutical market.1
Individual steps involved in the manufacturing process of biopharmaceutical products, such as viral vector manufacturing (e.g. AAV production), non-viral vector production, RNA synthesis or fermentation, require specific knowledge and compliance to regulatory standards. Therefore, many biopharma companies rely on CDMOs: organizations and institutes that specialize in specific tasks, possessing the requisite knowledge, resources and capabilities as in the case of pDNA manufacturing companies.1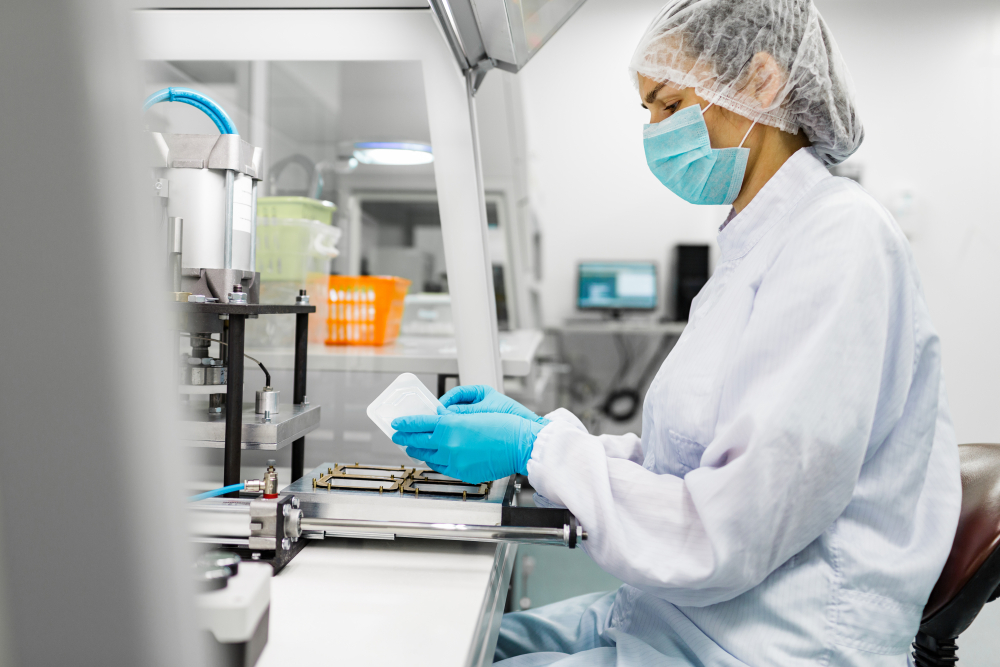 pDNA manufacturing services
pDNA manufacturing companies, often at the forefront of biopharmaceutical innovations, offer services that extend beyond mere manufacturing. From research grade plasmid DNA production for pre-clinical trials to GMP grade plasmid DNA production for large-scale applications, serving the entire range of scientific exploration.
pDNA production for pre-clinical trials
Navigating the journey from scientific hypotheses to clinical breakthroughs includes an essential stopover of pre-clinical trials. Here, production of plasmid DNA (pDNA) takes on a distinctive role, characterized by smaller volumes and precise parameters. The services offered by pDNA manufacturing companies play a pivotal role in ensuring the quality and integrity of the genetic material crucial for these preliminary tests.
Plasmid DNA production for clinical applications
As scientific endeavors delve into clinical trials, there is a growing need for greater quantities of high-quality pDNA surges. Manufacturing companies are stepping up their game, offering expertise that goes beyond the confines of the laboratory and ensures the smooth transition of research-grade pDNA into clinical-grade material. The success of this complex process depends heavily on the precision of such manufacturing services, which must adhere to stringent regulations.
GMP plasmid DNA manufacturing for large-scale applications
Scaling up production to meet industry demands presents a unique set of challenges. Firstly, larger facilities are required, designed to facilitate efficient processes and provided with equipment capable of processing grater quantities. Furthermore, bulk production of pDNA necessitates adherence to current Good Manufacturing Practices (cGMP) as well as regulatory standards (e.g. issued by the FDA), assuring safety and quality.
As pDNA manufacturing companies take on the responsibility of large-scale production, their role becomes paramount in shaping the trajectory of advanced therapies and healthcare. However, meticulous quality control as well as an increased focus on cost and resource efficiency are even more important.
Plasmid DNA manufacturing companies – big players in the market
The pDNA manufacturing market is influenced by various biopharma companies of different sizes from around the world. These companies operate in countries such as the USA, India and Japan, France, Germany and many other locations across Europe, Africa, America and the Asia Pacific region.
A recent report on the pDNA market lists important companies that are concerned with pDNA manufacturing – here are some of them:2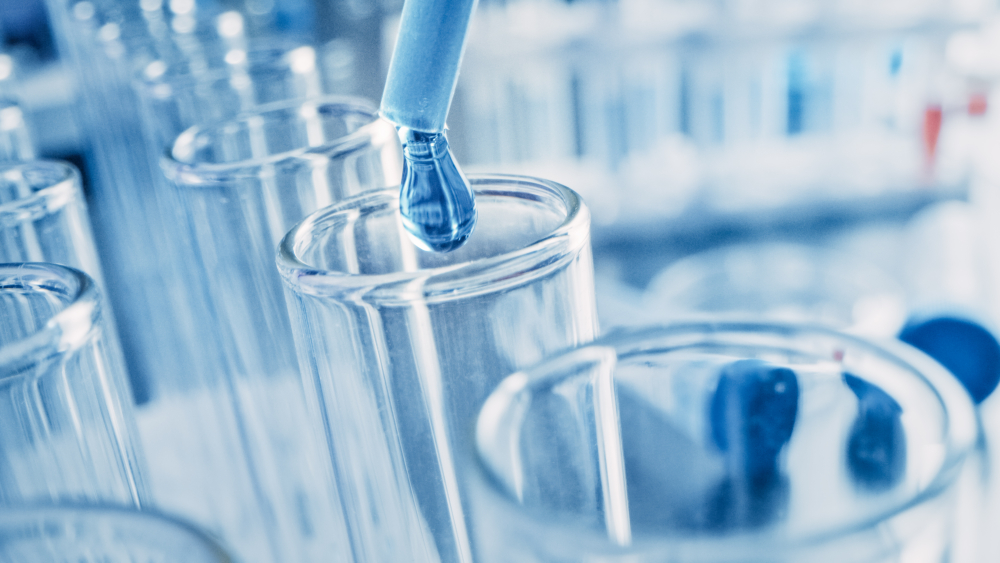 Biggest challenges and opportunities for pDNA manufacturing companies
pDNA manufacturing companies face significant challenges that hinder growth. These hurdles, while demanding, offer a roadmap for companies to chart their paths to success.
Among the most pressing challenges is production scale-up, a crucial endeavor for meeting market demands. Bringing the production level from lab to bulk scale raises technological and logistic considerations: Especially the cultivation of healthy cells in higher quantities is challenging.4
The imperative to adhere to Current Good Manufacturing Practices (cGMP) poses further intricate challenges. However, this ensures that every facet of the manufacturing process aligns with stringent regulatory standards, resulting in safe and effective products.
Another significant challenge centers around process efficiency and cost-effectiveness. As the industry advances, finding methods to streamline manufacturing processes without compromising quality remains paramount, especially around the linking points of existing and scaled-up solutions, which also have to be GMP-compliant and efficient. In this pursuit, companies must deal with the complexities of homogenization, aliquotation, and freeze/thaw cycles, all of which affect the final product's integrity and functionality. Moreover, the constant evolution of scientific understanding necessitates a continuous commitment to research and development, further straining resources.
However, within these challenges lies a landscape of opportunities. Innovations based on single-use technologies that address these hurdles catalyze growth and steer the course of the pDNA market, with automated solutions becoming a frequent choice in the biopharmaceutical sector.3
Supporting pDNA manufacturers with advanced technologies
In their quest to maximize the potential of plasmid DNA, pDNA manufacturers require cutting-edge technologies that balance the fragility of genetic material with the imperatives of affordability and productivity. This is particularly vital given the rapidly evolving landscape of pDNA manufacturing.
Therefore, Single Use Support has developed a range of machines, single-use assemblies and bioprocess containers to streamline the pDNA manufacturing process at every scale. As part of fully scalable platforms, solutions such as Single Use Support's fluid management system or various freezing devices are equally applicable to lab and bulk scale applications.
Furthermore, dedicated aliquotation and homogenization ensure the efficient distribution of valuable biological materials while complying with cGMP and regulatory requirements. In addition, the systems feature a high degree of automation, which minimizes the need for human intervention, thereby reducing the risk of human error and staffing requirements.
Water and energy savings can be achieved through Single Use Support's single-use systems, which require less laborious cleaning and sterilization processes compared to traditional solutions. Additionally, proper waste management can enhance sustainability of single-use technologies more effectively than using traditional solutions.5
From combating infectious diseases or various cancer types with novel immunotherapies to vaccine development: pDNA is an extremely versatile genetic fragment and a cornerstone in modern biopharmaceutical processes. And Single Use Support is proud to aid pDNA manufacturers in pushing the latest developments even further.4