November 10, 2022
Single Use Support Opens Doors for Growth
The Austrian Biopharma fluid management specialist has inaugurated its new headquarters in Kufstein, Austria. With expanded capacities of office spaces and production, Single Use Support is setting the course for further expansion.
Since 2018, when Single Use Support GmbH moved its headquarters to Kufstein, the process solution provider has increased its annual revenue from EUR 1 Mio to EUR 135 Mio. Building on its recent success, the Austrian-based company has invested in expanding its headquarters. With the construction of the new 3-story office and production building, Single Use Support has committed itself to the Kufstein location. The new premises offer an additional 2300m2 of operating space for more than 100 employees.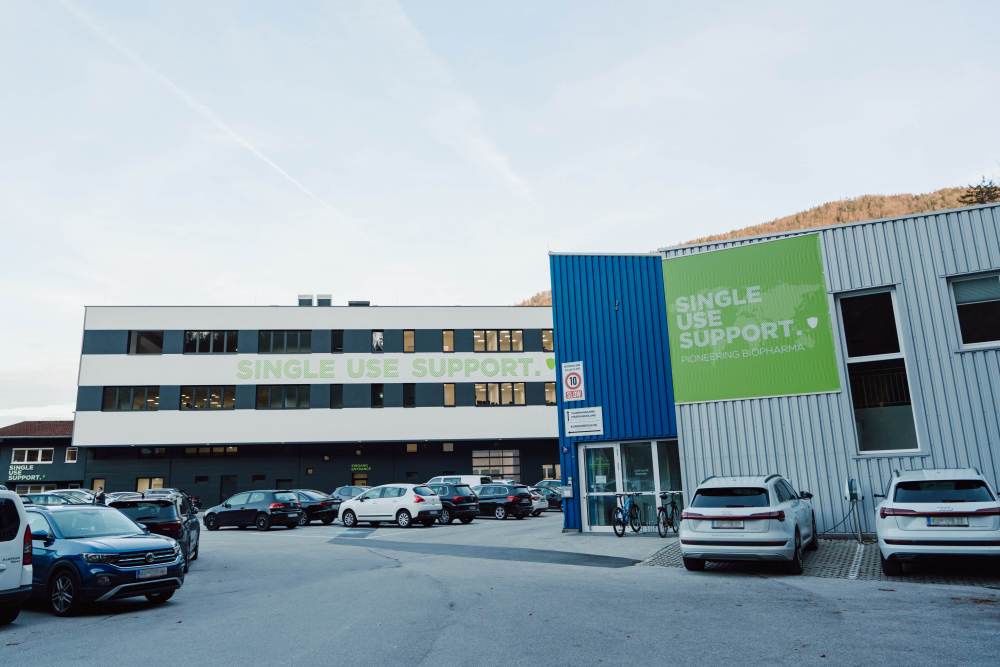 Groundbreaking
Christian Praxmarer, Managing Director of Single Use Support, emphasizes on the company's prospects: "With our new building we are opening the doors for growth in two ways. First, we create more capacity for the development and production of our innovative single-use technologies and systems for our customers with an additional 800m2. And second, we double the office space with another 1500m2 for our employees with a spacious and state-of-the-art working environment."
Adding to the newly opened headquarters in Kufstein, Single Use Support GmbH has already inaugurated its new location in Hall in Tyrol earlier this year for offices, production, and warehouse.
More innovation
The new workspace provides room to fully develop the company's innovative spirit. Single Use Support's current product portfolio includes end-to-end solutions for fluid and cold chain management of drug substances as well as a variety of services for large pharmaceutical and biotech companies. The Austrian process solution provider will continue to focus on its innovative mindset by providing urgently needed solutions to the biopharmaceutical industry. As a pioneer in the field of cell and gene therapies (CGT) the company develops precise and reliable solutions and is at the forefront of the digital transformation towards a fully connected and automated manufacturing process.