February 2, 2022
Inline buffer dilution: an agile system for downstream processes
Inline buffer dilution is a method for on demand buffer preparation at the point of use. It has been subject to optimization and automation for decades and is increasingly used in single-use systems, in upstream, downstream and fill & finish processing steps in all kind of biopharmaceutical processes such as chromatography and filtration steps of e.g. monoclonal antibody or other biologics.
This article will give an overview of the inline buffer dilution process and discuss its benefits compared to traditional formulation of buffer solutions.
The inline buffer dilution process and how it works
Virtually all processing steps (unit operations) during the manufacturing of biologics and other substances in the pharmaceutical industry require buffer solutions to ensure the dissolution or precipitation and stability of the respective product and impurities. In addition, the properties of the solution, such as titers, pH value, osmolarity, conductivity, etc. are crucial for purifications or specific reactions.
For industrial large-scale bioprocesses, high amounts of different buffers are needed. This is associated with specific challenges, e.g. defining and tracking hold times or storage capacities.
Inline buffer dilution overcomes these disadvantages. Buffers often are supplied in single-use containers, which present the lowest possible footprint and hence are most efficient when it comes to storage capacities.

The preparation of of the final buffer solution with media (e.g. WFI) is performed fully automized. With this highly adaptable and agile procedure it is ensured that predefined setpoints are met, even if they differ from one process to the other. Flow rates, temperature, pH etc. are constantly fully controlled.
How inline dilution can solve bottlenecks
Ongoing optimization of upstream biopharm processes increases the titer yields of product solutions. The downstream processing thus needs higher volumes of buffer solutions. The traditional batch preparation of these buffers requires ressources for preparation of "ready to use" buffer solutions and dilution to process concentrations, which is labor-intensive, time-consuming, and requires additional tanks and tubing/piping and validation.
The implementation of automated inline buffer dilution allows reduction of human intervention which subsequently reduces the risk of human error. Additionally, storage space is minimized leading to free space in the production area for other utilization e.g. implement further manfucaturing equipment to increase output and productivity.
Inline buffer dilution system for cell and gene therapies and other applications
Cell and gene therapies (CGT) like CAR-T cells challenge the pharma sector with their inherent supply chain bottlenecks. The implementation of modern technologies for CGT process development promise the expansion of productivity, hence facilitating the scale up of innovative therapeutics.
Tools such as inline buffer dilution and process analytical technology (PAT) allow the real time monitoring and intervention and adjustment of process parameters. The integration of these methods leverage the increase the productivity and quality of CGT products, thus rendering these therapies more economic.
Single Use Support's 3D bags and smart totes - a possible solution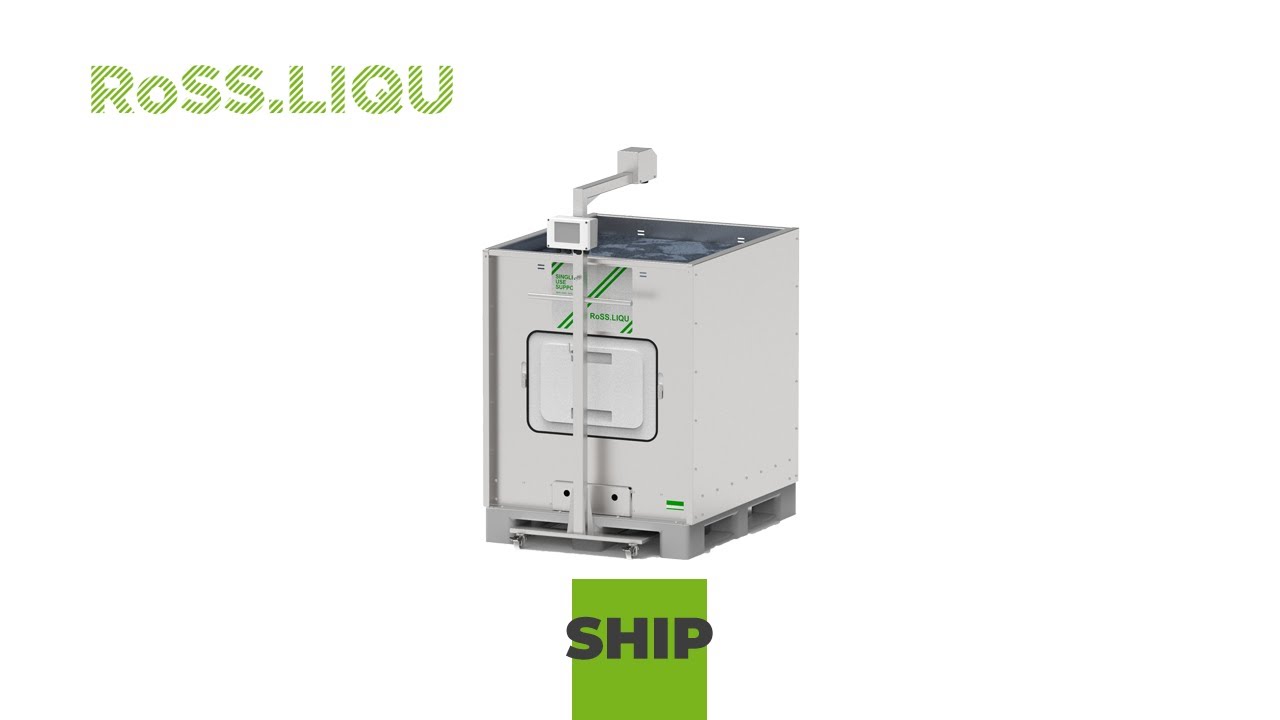 Single Use Support is a key driver of these methodological advances forward and developed a smart rigid tote to protect 3D single-use bags up to 1000 liters. It is a robust stainless steel transport container that is compatible with all 3D single-use bags, regardless of their supplier, brand or manufacturer.
It allows smart filling and draining with an optional radar sensor rack to monitor addition and removal of liquids in real time. The smart technology measuring level of liquid excluding air and regardless of bags surface. This modular container is stackable, movable and shippable, while being outstandingly robust - RoSS.LIQU is perfectly suited for as a component in inline buffer dilution systems.