December 27, 2021
Sterile Connectors for use in Pharma
Manufacturers of aseptic single-use connectors: Their advantages in an overview
Aseptic connectors link important medical applications with one another. Preferrably easy and quick to use and it must grant sterility, even if the environment around them is not sterile. The smooth and absolutely loss-free exchange of these valuable fluids in medicine has top priority. The precious medical substances are transferred using couplings from devices e.g. filtering, freezing, thawing and transferring to other instruments. Connectors and single-use assemblies are used to establish a fluid path between single-use equipment or devices and single-use bags or bottles. Thanks to numerous test procedures medical connectors can withstand extreme temperatures, guarantee the flow properties and tightness even at high pressure, and guarantee the sterility and durability.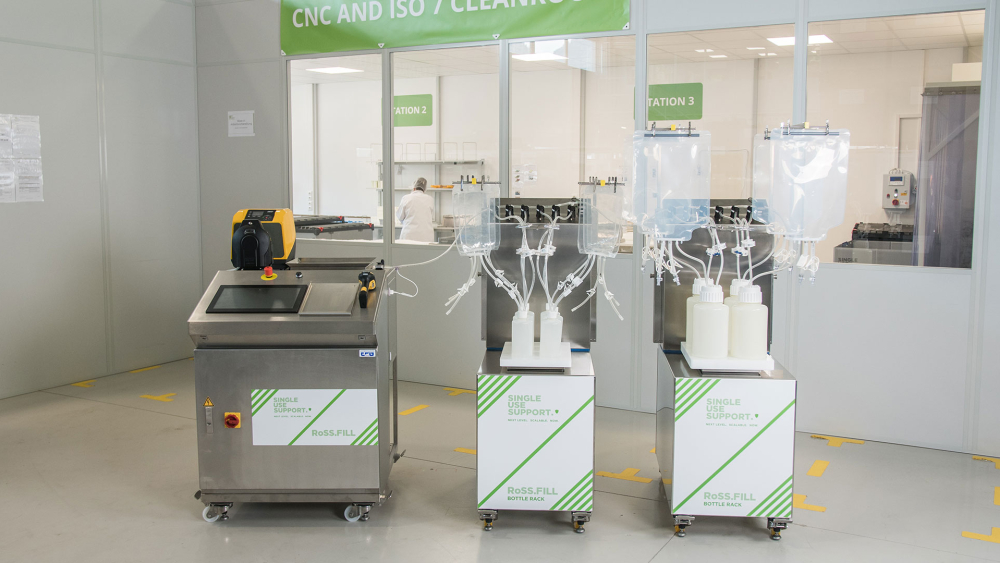 Connectors play a key success factor. The connection to different applications is advised to be simple and straightforward, but above all, it must be reliable and safe. Its industry-wide well-known manufacturers offer the best products for the biopharmaceutical sector:
Sartorius
The Sartorius Group can look back on 150 years of company history. 150 years of development from a precision-engineering workshop to a leading international life science group that has made its business to support biotech scientists and engineers all over the world in the development and manufacturing of drugs – from the first idea to the production. Today the company's focus lies on the supply of life science products for development and manufacture of drugs, their storage, transport and the optimization of the drug flow. This is achieved by continuous training, improvement of processes, and adaptation to current conditions.
OPTA® SFT sterile connectors
Sterile plug connectors include products such as the OPTA® SFT sterile connectors. The connectors are just as different as the requirements in hospitals and laboratories. There is a separate sterile connector for each type of connection. This is the only way to guarantee a smooth fluid transfer which is sterile, fast and reliable. The OPTA® SFT-I connectors are available as individual components, but can also be optimally combined with other assemblies in the Sartorius series.
CPC - Colder Products Company
Global CPC was founded in 1978 in St. Paul, Minnesota. Colder Products Company, abbreviated CPC, is now a Dover company. As specialist for connection, coupling and fittings solutions, Colder offers a complete range of aseptic connectors in top quality and purity for cleanrooms.
CPC connection solutions include precise hose barbs for superior grip, built-in shutoff valves to prevent product spills, and an easy-to-use, push-button thumb latch for quick connecting and disconnecting. Clean, fast, safe and intelligent assemblies can thus be made.
AseptiQuik®- Connectors from CPC
CPC offers a range of different types of connectors. Depending on the area of application, they have to meet different requirements with regards to properties such as flow rate or pressure-resistance (high and low pressure).
AseptiQuik® has a robust construction and provides reliable performance, without mounting or tubing welding machines. They enable an absolutely sterile transfer between tubing and bag systems, also in non-sterile environments. An easy-to-use push button thumb latch enables swift connecting and aseptic filling of liquids. Their ease of use is topped off with genderless connections.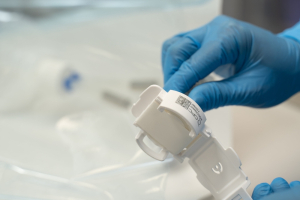 PALL Corporation
The company PALL Corporation, known in many fields of activity under the umbrella of the Danaher Corporation, was founded in 1946 in Port Washington, New York. Now the area of activity in the field of filtration systems range from biotech, to food and beverages, laboratories, medical technology, aerospace, chemicals and polymers, industrial manufacturing, microelectronics, oil and gas to power generation. Complex challenges in separation, cleaning, and filtration throughout the biomanufacturing of drugs are solved at PALL.
Kleenpak® Presto sterile connectors
The sterile genderless connectors by PALL called Kleenpak® Presto represent intuitive, reliable and safe medical connectors. They are available in different sizes and offer intuitive and easy handling. Absolute sterility in non-sterile rooms is also guaranteed by the simple removing of a latch after successful connection. Kleenpak® Presto sterile connectors are of impeccable quality. Made from Bisphenol-A (BPA)-free polyethersulfone (PES), they are compatible with a wide variety of medical fluids and solvents.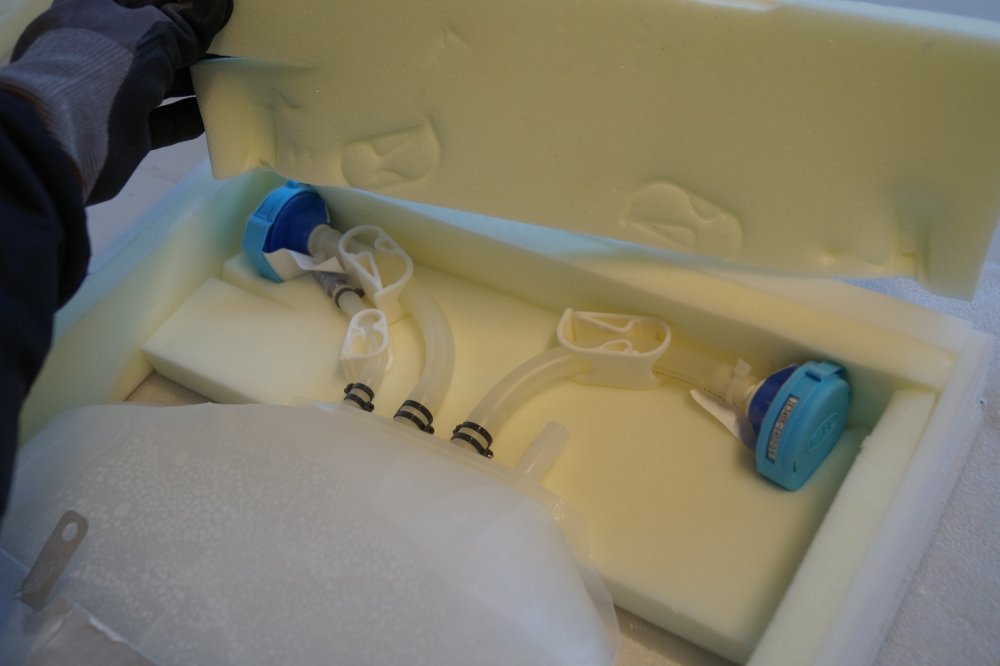 Merck Millipore
Founded in 1668 in Darmstadt, Germany, the company Merck KGaA started out as a family-run pharmacy. Over 353 years it has grown into a global pharmaceutical and chemical company committed to promoting discoveries that improve the lives of people around the world.
Millipore, a former company for filtration in biotechnology, was acquired by Merck in 2010 and is now part of the life science division of the pharmaceutical and chemical company Merck KGaA from Darmstadt. Headquartered in Billerica, MA, the company is expert in developing and manufacturing products in life science, for example membrane filter devices for separating the molecular components of liquid samples. This is also where the company's name comes from, "Millipore": it refers to the numerous tiny openings in their microporous membrane product.
Today, Merck Millipore provides scientists and engineers with industry-leading laboratory materials, technologies and services.
Merck Millipore Lynx® CDR Sterile Connections
The Lynx® CDR by Merck Millipore series promises ergonomic, fast and simple connections and multiple usage. Absolute sterile connections, disconnections and separating of single-use assemblies is possible with Lynx® CDR unlike with other aseptic standard single-use connections. The sterile connector is available in a wide range of sizes, from a 3/8- inch hose barb to a 1 ½ inch TC, and offers great flexibility for connecting different-sized tubing. The Lynx® CDR connectors are made of high temperature resistant polysulfone (PSU) and silicone seals. The sterile connectors remain absolutely sterile with liquids as well as with high pressures.
Company
Sartorius
CPC Colder
PALL Corporation
Merck Millipore
Name of the product
OPTA® SFT-I Serie
AseptiQuik®
Kleenpak® Presto
Lynx® CDR
Type of connector
Sterile connectors
Aseptic connectors
Sterile connectors
Sterile connectors
Material
Polycarbonate (PC), Santoprene seal, hydrophobic
Polyethersulfone membrane
Polycarbonate (PC), silicone seals,
Polyethylene membrane
Bisphenol-A (BPA) free polyethersulfone (PES)
Polysulfone (PSU) and silicone seals
Resume

Can be used for low temperatures and autoclaving
Easy-to-use

Can be used for low temperatures and autoclaving
Huge selection of types and sizes of connectors
Easy-to-use
Genderless

Can be used for low temperatures and autoclaving
Easy-to-use
Genderless

Can be used for low temperatures and autoclaving
Easy-to-use
Genderless
Multi-Use optional (ST)
Single Use Support GmbH and sterile connectors
All high-quality sterile connectors including OPTA® SFT (Sartorius), AseptiQuik® (CPC), Kleenpak® Presto (PALL), and Lynx® CDR (Merck Millipore) are being assembled by Single Use Support. The company headquartered in Kufstein, Austria, offers a seamless transition from hose to single-use bag. By purchasing the supply system and single-use tubing assembly from the same source a seamless, loss-free and optimal flow is guaranteed. As vendor-agnostic company Single Use Support enables compatible fluid paths even when using different single-use components. If there are supply shortages for speficic products, Single Use Support helps to find equivalent alternatives.
This scale-up company focuses on maximum flexibility and scalability with full control and adherence to strict quality standards through gamma irradiation or e-beam and compliance requirements. Thanks to lean project management and ready-to-use components on stock, the Austrian supplier for single-use systems can shorten delivery times to 14 days.
Not only for the use of the Single Use Support platform systems, such as RoSS.FILL, the independent single-use assemblies enable absolutely every customer request to be individually mapped and implemented in the shortest possible lead time. Customers appreciate Single Use Support's focus on offering flexible process solutions for individual processes, whilst maintaining top quality and quick delivery.
Your connections are manufactured individually according to your specifications and include the following:
Y, T and cross connections - also called: fittings
Filters
Clamps and plugs
Closures for (sample) bags and bottles
Custom-made products including special items
At Single Use Support fittings and connectors are double-fixed with cable ties to avoid leaks. All products are strictly controlled and are traceable as they go through the highest quality tests. Performed analytical tests examine endotoxins, sterility, particulates, biocompatibility and more. The inner surface is irradiated with gamma rays or electron beams and thus offer sterile, smooth and loss-free fluid transfer.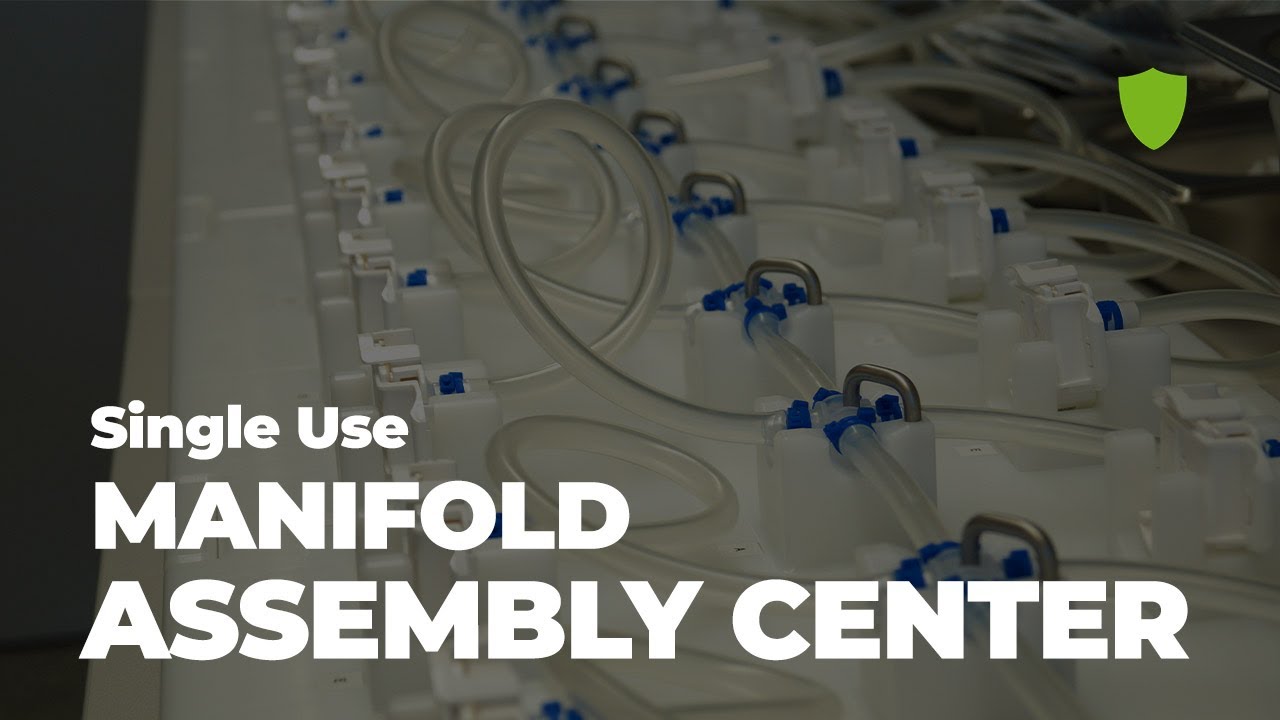 Time is valuable to our customers, which is why Single Use Support have shortened assembly times, reduced downtimes and optimized process steps with our platform systems.
Protect your valuable active pharmaceutical ingredient and rely on the highest quality with a system that is perfectly coordinated. Opt for single-use assemblies and configure your sterile connectors online.