December 28, 2021
Sterile medical filters – Overview of the most reliable producers and their products
Filter manufacturers in the medical field – sterile filtration you can trust
Which are the sterile membrane filters you can trust?
Small particles or molecules are removed by membrane filtration in order to obtain absolutely sterile products. The sterile filtration in the pharmaceutical industry is the most common technique used for liquid sterilization.
The requirements for filter sterilization in laboratories and in the medical sector are very high. Product loss through insufficient filtration costs lots of money for manufacturing companies, but above all contamination costs lives for patients. To ensure quality standards, life science companies offer high-quality manufactured medical filters. Most available filters fulfill standards to be applied for pharmaceutical manufacturing, such as integrity and full reliability on the filter's membrane. The differences of types of filters come from requirements of different applications.
To have a quick general overview of what the different pore sizes of the filters do
0,45 µm: Bioburden reduction and particle removal
0,2 µm: Sterilizing grade
0,1 µm: Retention of Mycoplasma
Discover the most advanced sterile filters from the leaders of membrane filtration:
Merck Millipore
The company, which was founded in Darmstadt, Germany in 1668, began as a family-run pharmacy and has developed into a global pharmaceutical and chemical company in more than 350 years. The promotion of new ideas and developments to improve living conditions in the world were the incentives of this company.
After Merck has acquired Millipore Corporation, Merck Millipore has become part of the life science division of Merck operating in North America.
The terminology "Millipore" refers to the numerous tiny openings in their microporous membrane product. Today, Merck Millipore provides scientists and engineers in the biopharmaceutical sector with industry-leading laboratory materials, technologies and services.
Sterile liquid filtration from Merck Millipore – Millipore Express® Filter and Durapore ®
In the field of the Merck Millipore – Millipore Express® Filter and Durapore® product line, a wide range of different membranes that cover a large number of requirements in the medical field, are offered.
For filtering aqueous solutions, the hydrophilic polyethersulfone (PES) Millipore Express® membrane filters are recommended. They offer a high flow rate with high capacity at the same time and are available in different designs (membrane size and format). Durapore® filters made from polyvinylidene fluoride (PVDF) membrane provide high throughput and superior robustness. These membrane filters are offered with multiple membrane options and for different device formats.
Merck Millipore sterile filters are used to prevent, for example, premature clogging, enable filtration of cell cultures and media feeds, sterilize difficult-to-filter flows, filter pharmaceutical water systems and remove endotoxins. Tank and gas venting can be kept sterile with Merck Millipore filters, and liquids such as alcohols, solvents, oils and organic solvents can be filtered.
PALL
Founded in 1946 in Port Washington, New York, the PALL Corporation focussed on flow filtration systems and products. Product fields range from biotech, food and beverages, laboratories, medical technology, aerospace, chemicals and polymers, industrial manufacturing, microelectronics, oil and gas to power generation.
As a provider of filtration, separation and cleaning, PALL sets high standards in the field of sterile membrane filtration. High efficiency, absolute trust and many years of experience has lead to great expertise in the field of valuable fluid management.
PALL and its sterile filters – Supor® Fluorodyne®, Posidyne®, Ultipor® , Fluorpern®
The PALL sterilisation filter membranes of Supor® Fluorodyne®, Posidyne®, Ultipor® , Fluorpern® promise maximum transmission of high-quality active ingredients with high filtration efficiency. They are available in a range of scalable formats for sterilizing the filtration of pharmaceutical process fluids.
Suitable for sterile filtration of aqueous to viscous liquids, the medical filters from PALL can meet almost all filtration requirements. The following requirements should be named here as an example:
Filtration of protein feeds with low fouling
High protein transfer, for substances that are difficult to extract
Waste water sterilization
Longer filter life and lower filtration costs
Downstream processing: sterile filtration of clarified cell harvest
Formulation and filling: sterile filtration of nanosuspensions such as liposomes and emulsions
Saint-Gobain
The French Compagnie de Saint-Gobain is one of the oldest companies in the world. It was already producing glass under the reign of King Louis XIV in the 17th century. From 1970 it developed into an international conglomerate. Today the Saint-Gobain company covers the core areas of construction, mobility, healthcare and life science. In the medical sector, the company sells products that are vital for the manufacture, use or processing of medical products, including sterile filtration solutions.
Saint-Gobain medical filters PureFlo®
Saint-Gobain sterile filters from the PureFlo® series cover a range of filters, air filters and ventilation filters. The wide product range offers the filter capsules in different sizes depending on the requirements (liquid, gaseous, high pressure and low pressure). This enables scale-up in every phase of the drug development process.
The top quality easy-to-use filters are suitable for integration into sterile single-use assemblies. The polytetrafluoroethylene (PTFE) membrane (ventilation filter, air filter) or polyethersulfone (PES) membrane (filter for liquids) are gamma irradiated. All sterile medical filters from Saint-Gobain promise an improvement in process efficiency through exceptional flow rates for liquids and excellent filter properties even for products that are difficult to filter.
Sartorius
Sartorius AG, a public limited company founded in 1870, is a listed pharmaceutical and laboratory supplier based in Göttingen, Germany. Over the course of more than 150 years of company history, Sartorius has developed from a precision engineering workshop into a world-leading life science group, which is successful in supplying international biotech companies in the manufacture of drugs. Today the company offers a variety of products that support the storage, transport and liquid flow of medication.
Sterile filtration by Sartorius Sartopore® 2
Sartopore® 2 is the industry standard of media filters out of high-performance polyethersulfone (PES). Sartorius offers in the field of sterile medical filters a broad variety of different pore sizes. This way optimum filtration for different application requirements can be covered. From single-layer high-flow solutions to specific Mycoplasma retentive filters, Sartopore ® 2 perfectly adapts to your specific process needs.
Filters with different pore sizes guarantee a significant reduction in microbial contamination or particle filtration. The excellent combination of high filtration capacity and high flow rate is therefore ideal for membrane prefiltration of aqueous solutions and highly viscous pharmaceutical products that are difficult to filter.
Single Use Support sterile medical filtration
Single Use Support offers end-to-end solutions in the biopharmaceutical industry enabling safe and efficient fluid transfer solutions. Our products cover single-use consumables (Custom Single-Use Assemblies, 2D & 3D single-use Bioprocess Containers, RoSS Protective single-use shell systems) and supporting platform systems (Fill-Drain, Freeze-Thaw, Store, Ship). Our flexible and vendor-independent solutions eliminate incompatibility and reduce product loss or damage to a minimum.
Single Use Support partners with the best in the field of medical filtration. All filtration systems can be integrated to the fluid path upon client requirements. Appropriate filtration systems are selected and built into the customized single-use assembly. Optimum fluid flow is maintained and a superior performance is ensured.
Advantages at a glance:
Maximum transmission of active ingredients
Fast and easy scale-up: all process development-scale filter formats are designed to scale directly to larger filter configurations
Security of supply and reliability of performance
Gamma irradiation possible
Easy-to-use filter for liquid applications
Exceptional flow performance
Ideally suited for integration into the Single Use Support end-to-end solution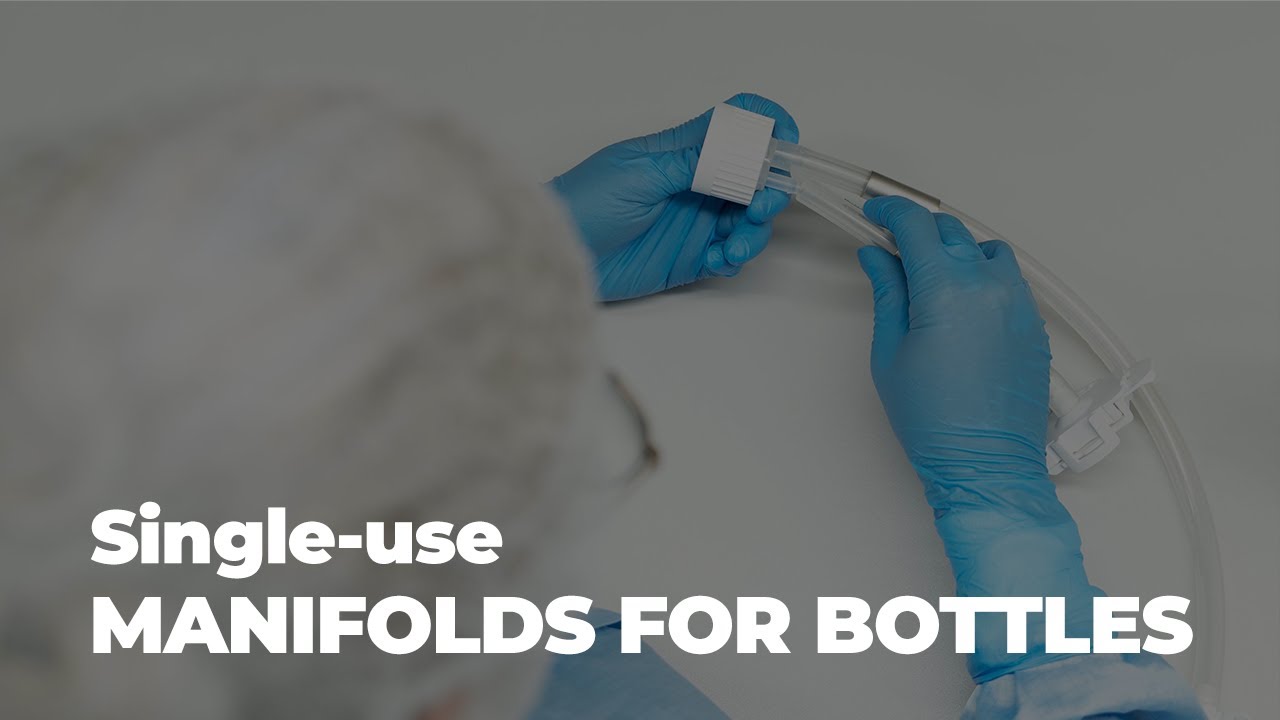 Streamline your sterile filtration process with Single Use Support.