November 16, 2023
Liquid handling in biopharma: Efficiency gains with automated systems
Automated liquid handling systems play a significant role in biopharma, where precision, accuracy, and efficiency are paramount to ensure product quality and prevent product loss. While manual fluid management is prone to human errors, automated liquid handling solutions enhance quality and throughput of scientific research, development, and manufacturing processes.
In this article, we will explain how automated liquid handling systems can be used to improve reproducibility, streamline workflows, and meanwhile enhance staff and patient safety.
How life sciences and biopharma depend on efficient liquid handling
Life sciences and biotech processes rely on efficient liquid handling techniques. It is important that the different steps of the workflow in genomics, proteomics, drug discovery and diagnostics are carried out with the utmost precision. Inconsistencies in precision and accuracy can lead to faulty clinical assays, false positives, and product loss in drug manufacturing.1
Relying on manual labor when it comes to monotonous, time intensive and repetitive tasks like pipetting leaves room for human errors and also poses a lot of stress on medical staff. The result of shortages in trained personnel can lead to bottlenecks in drug production and inconsistent quality.
Addressing these problems with automated liquid handling systems minimizes the risk for human error and variability in biopharma and allows workers to concentrate on other essential tasks. Automated liquid handlers can replace pipette workstations in diagnostics or be used for sample preparations. Importantly, they are able to provide big advantages in the manufacturing of biopharmaceuticals and help meet production regulations to ensure quality and patient security.

Liquid handling steps that profit from automation
There are several steps in biopharma processing that benefit from the automation of liquid handling. With the help of liquid handling robots, these steps become more efficient. There is a range of applications where one or more steps can be automated. Respective solutions range from benchtop liquid handling platforms with automated multichannel pipettes, reagent dispensers and shakers to scalable end-to-end systems for cell culturing and high-throughput screening in antibody production.2 In the following, we will take a closer look at different automation solutions in biosciences.
Automated fluid transfer
The transferal of liquids from one liquid handling workstation to the other is often necessary because different production steps are involved in the manufacturing of biopharmaceutics. The volume range of liquids can vary from nanoliters to large volumes, which call for high-throughput liquid tubing systems.
Manufacturing processes often start with molecular biology and the characterization of DNA and RNA. The selected cells are then transferred into different media in order to grow. To prevent the liquids from being contaminated during their transferal from flasks to test tubes or well plates, aseptic liquid tubing is needed to transfer dilutions safely from one production module to the next.
There are liquid handling solutions for next-generation sequencing (NGS) and genomics workflows. These do not only include aseptic liquid tubing, but also often offer the option to perform ELISA testing and cell-based assays to ensure consistent quality for further manufacturing steps.3
Benefits of automation in fluid transfer:
Easier to meet regulatory production requirements
Less contamination risks
Less risk for human errors
Enhanced patient safety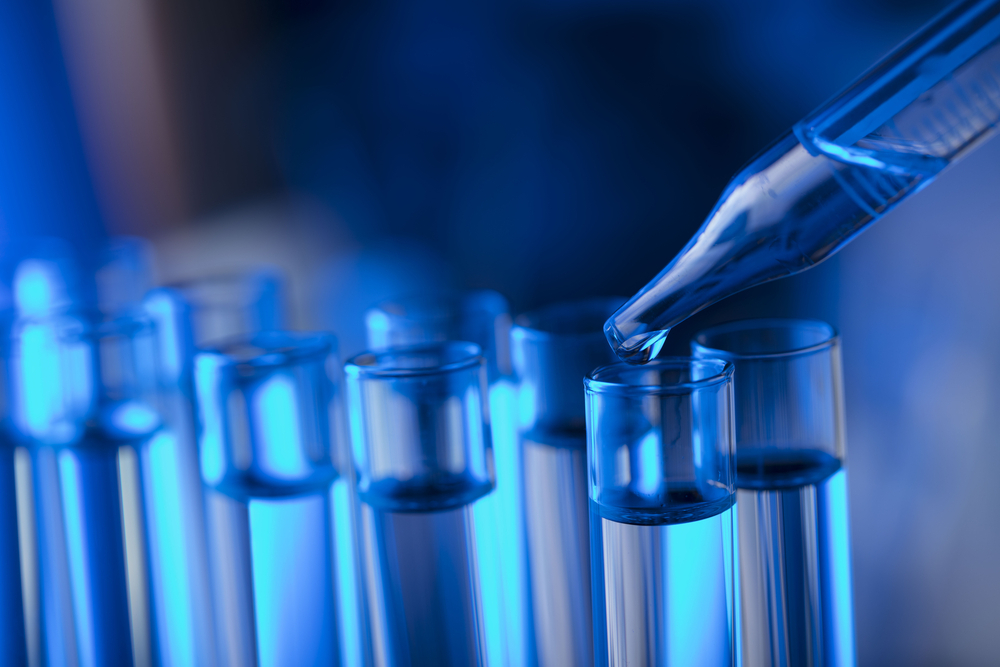 Homogenization of liquids
When dispensing liquids into single-use bags, the first step involves passing them through a filter to ensure product purity. Addressing challenges related to viscosity and inhomogeneity, automated homogenization plays a crucial role.
Rather than relying on manual intervention, single-use bags are now seamlessly integrated into an automated paddling system. Single Use Support offers RoSS.PADL, a cutting-edge solution designed for automated homogenization. This system not only streamlines the mixing process but also ensures that single-use bags are kept cool, maintaining the necessary temperature required for optimal mixing.
Benefits of automation in homogenization and filtration:
Optimized efficiency
Streamlined processes
Less contamination risks
Less need for manual intervention
Reduced risk for cross-contamination
Consistency & Reproducibility - No deviations during the filling process ensure uniform filling for each bag
Automated filling and filtration
Automated filling and dispensing solutions help to reduce product loss through product loss. Further, automated labware can be programmed to dispense reliable product volumes. It becomes easier to ensure that single-use bags or bottles contain the same volume of product.
RoSS.FILL, Single Use Support's automated aliquoting system, combines filling and filtration processes in an enclosed system. It is designed to be scalable and flexible, catering to each project's individual needs. Fluid management solutions in vaccine production and other biopharmaceutical applications have to be adaptable to meet demands and prevent bottlenecks.
Benefits of automation in filling and dispensing:
Enhanced volume reproducibility
Less risk for product loss
Increased scalability and prevention of bottlenecks in vaccine production

Automated aseptic filling whitepaper
Process monitoring and data analysis
Process monitoring and data analysis in the production of pharmaceuticals can be enhanced through sensor-based automation technologies. Through real-time monitoring, it is easier to control product quality and make adjustments. Automated PCR, qPCR and mass spectrometry help to decrease the risk of irregularities in batch productions.
Benefits of automation in process monitoring and data analysis:
Optimized workflow
Real-time process monitoring and data analysis
Improved product quality controls
More time for necessary adjustments

Necessary liquid handling equipment
There are many options for liquid handling equipment. To determine which kind of laboratory automation equipment is needed depends on the production step or steps it is used for.
Examples for manual liquid handling equipment are disposable and transferable pipettes and pipette tips or single and multichannel dispensers and microplate dispensers. They have to be operated by highly skilled and experienced staff to meet the goal of reproducibility and products that are safe for patients to use.
State-of-the-art automated liquid handling equipment ranges from electronic pipettes to high-throughput filling and dispensing systems, homogenizers and freezers. While staff needs to be trained to use automated systems correctly, hands-on time can be reduced significantly with the introduction of automated systems.4
Automation in liquid handling – advantages in an overview
The automation of liquid handling equipment bears many advantages, especially in the long run. Although it might be more costly at first, it reduces the amount of human labor, risk for injuries and costs of product loss significantly, while enhancing the overall efficiency of biopharma processes.
These are the advantages of automated liquid handling in an overview:
Reduced risk of cross-contamination
Decreased risk for product loss
Reduced risk for human errors
Increased staff and patient safety
Optimized workflow
Improved product control
Less need for manual intervention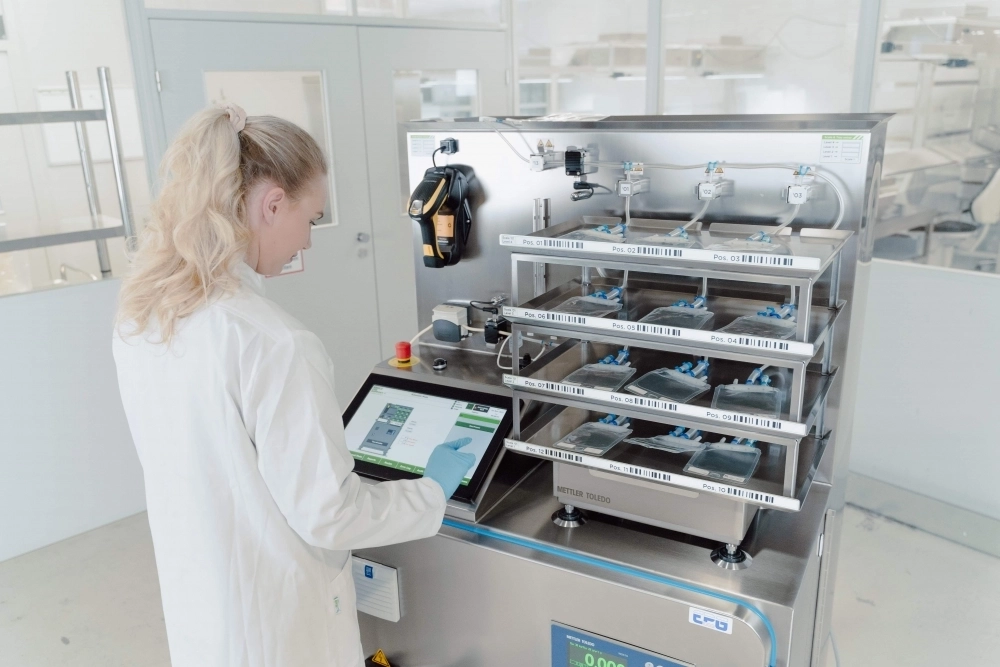 Automated liquid handling solutions by Single Use Support
Single Use Support offers innovative automated liquid handling solutions for biopharmaceutical manufacturing. The process solution provider's goal is to enhance patient safety and product quality, while simultaneously reducing product loss and human labor. Its products include single-use consumables, platform systems, and end-to-end process solutions, from bioprocess containers to single-use assemblies and the highrunner RoSS Shell – protective secondary packaging for 2D single-use bag.
The freeze and thaw platform RoSS.pFTU, the fill and drain platform RoSS.FILL, as well as cold storage freezers and shipping boxes are designed to support you by replacing one production step or can be combined to an end-to-end system for best results. All our solutions are scalable and can be adapted to small-scale and larger-scale projects.
1Silva, T.C., Eppink, M. and Ottens, M. (2022), Automation and miniaturization: enabling tools for fast, high-throughput process development in integrated continuous biomanufacturing. J Chem Technol Biotechnol, 97: 2365-2375. https://doi.org/10.1002/jctb.6792
2Silva, T.C., Eppink, M. and Ottens, M. (2022), Automation and miniaturization: enabling tools for fast, high-throughput process development in integrated continuous biomanufacturing. J Chem Technol Biotechnol, 97: 2365-2375. https://doi.org/10.1002/jctb.6792
3Waldenmaier, Hans E.; Gorre, Elsa; Poltash, Michael L.; Gunawardena, Harsha P.; Zhai, Xianglin Alex; Li, Jing; et al. (2023). "Lab of the Future"Today: Fully Automated System for High-Throughput Mass Spectrometry Analysis of Biotherapeutics. ACS Publications. Collection. https://doi.org/10.1021/jasms.3c00036
4Eibl, D. and Eibl, R. (2019). Single-Use Equipment in Biopharmaceutical Manufacture. In Single-Use Technology in Biopharmaceutical Manufacture (eds R. Eibl and D. Eibl). https://doi.org/10.1002/9781119477891.ch1