November 25, 2021
FDA approved CAR T-cell therapies
CAR T-cell therapy represents a new and innovative approach to cancer immunotherapy. The central concept is the reprogramming of the patient's T-cells with so-called chimeric antigen receptors (CAR), essentially enabling them to detect and fight insidious cancer cells which normally fly below the radar of the immune system.
CAR T-cell therapy hold high promise in the effective treatment of several types of leukemia and other types of blood cancer in adults as well as children. Therefore, the US Food and Drug Administration (FDA), which is in charge of reviewing novel therapies and allowing them to the market, has so far given consent to five CAR T-cell therapies. The first FDA-approved CAR T-cells entered the market in 2017.
In April 2017, Novartis Kymriah™ received a breakthrough therapy designation by the FDA for the treatment of hard-to-treat diffuse large B-cell lymphoma and subsequently got FDA approval for B cell acute lymphoblastic leukemia and acute lymphoblastic leukemia (ALL).
Later in the same year, Yescarta™ received priority review, orphan drug status and a breakthrough therapy designation by the FDA for diffuse large B-cell lymphoma, transformed follicular lymphoma, and primary mediastinal B-cell lymphoma. (non-hodgkin lymphoma)
In 2020, Tecartus™ was approved for a rare type of non-hodgkin lymphoma termed mantle cell lymphoma as well as acute lymphoblastic leukemia.
In early 2021, Breyanzi® received FDA approval for refractory large B-cell lymphoma including diffuse large B-cell lymphoma (DLBCL), hard-to-treat follicular lymphoma, high-grade B-cell lymphoma, and primary mediastinal large B-cell lymphoma.
Most recent in March 2021, the FDA approved the use of Abecma® for the treatment of multiple myeloma.
New treatment with high potential
The first clinical experiments with first generation CAR-modified T-cells were conducted in the 1990s but did not show clinical improvements. Over the following two decades, CAR T-cells were optimized and the addition of activating domains to the CAR parts led to the breakthrough in CAR T-cell persistence and cancer cell clearance.
In the last five years, five CAR T-cell therapies received approval by the US Food and Drug Administration for hard-to-treat blood cancers and bone marrow cancers. Even though serious side effects (such as excessively active immune system and neurological toxicity) were reported in the relevant clinical trials, the agency appreciated the potential of CAR T-cell therapy and the public health needs for effective treatment options for those diseases. Moreover, CAR T-cells are promising candidates to expand into other diseases such as hard-to-treat solid tumors.
Limitations of the CAR T-cell therapy
Every cell and gene based therapy comes with its own set of barriers and limitations that have to be overcome in the early stages of commercial adoption.
As a highly personalized therapy, CAR T-cells have to be individually prepared for every patient in a complicated process that carries the risk for failure and demanding logistics (fill and freeze as well as single-use equipment).
The individualized process demands a laboratory-like environment instead of a production plant, leading to supply-chain problems and low scalability. These factors drive the cost of the CAR T-cell production and subsequently lead to unusually high therapy costs.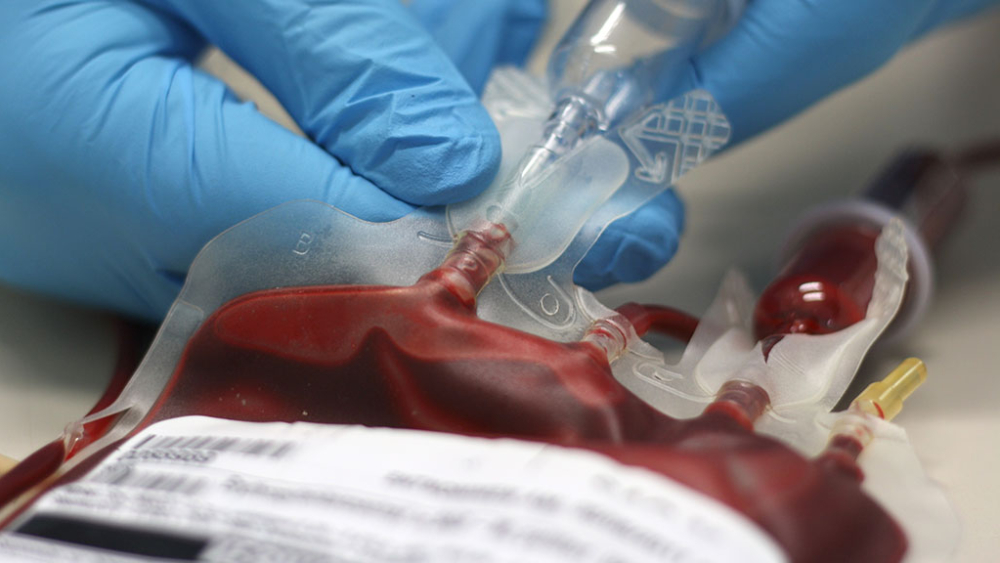 Call for scalable solutions
To make CAR T-cell therapy work better with lowered costs, it is essential to arrive at scalable single-use technology solutions for the logistic and equipment issues surrounding the production process.
Single Use Support offers process solutions for cell and gene approaches that enables cancer care centers and biopharmaceutical companies to exchange and process biological samples with good scalability with very low volumes with negligible risk of bio contamination, manipulation or product loss.
RoSS.KSET facilitates the safe transport of biological goods, RoSS.FILL allows the scalable transfer of small liquid volumes and RoSS.pFTU takes care of controlled freezing and thawing of small batches.