June 17, 2021
Single-use bag manufacturers on the biopharmaceutical market - the major players
The market for single-use bags is driven by several major players. All suppliers have recognized the market's need for reliable protection of the highly valuable goods that are at the core of the biopharmaceutical industry.
In this article, you will find an overview of all manufacturers of single-use bioprocess containers. In April 2022, Single Use Support entered the market, offering a solution itself with the IRIS single-use bag.
History of single-use bags
Single-use technology was first introduced in the biopharmaceutical industry in the late 1970s, namely in the form of disposable capsules and a range of filters.
Following that, bioprocessors started using plastic film bags and containers originally intended for food storage. In the late 1990s and early 2000s, biopharmaceutical manufacturing was revolutionized with the introduction of large-scale single-use bags (with volumes ranging from 50 to 1,600 L) followed by single-use 2D and 3D bioprocess containers and filter assemblies for mixing and storage systems.
Today, the term "single-use technology" encompasses a broad range of disposable, modular and highly flexible technologies that can be scaled not only to a range of volumes but also to a wide variety of applications, including upscale bioprocessing, filling and the entire logistics process.
The advanced platforms of the newest generation are generally compatible with a variety of bag brands and volumes. One of these platforms is Single Use Support's RoSS®, which offers the benefit of not only being bag agnostic but also highly flexible thanks to its modular design.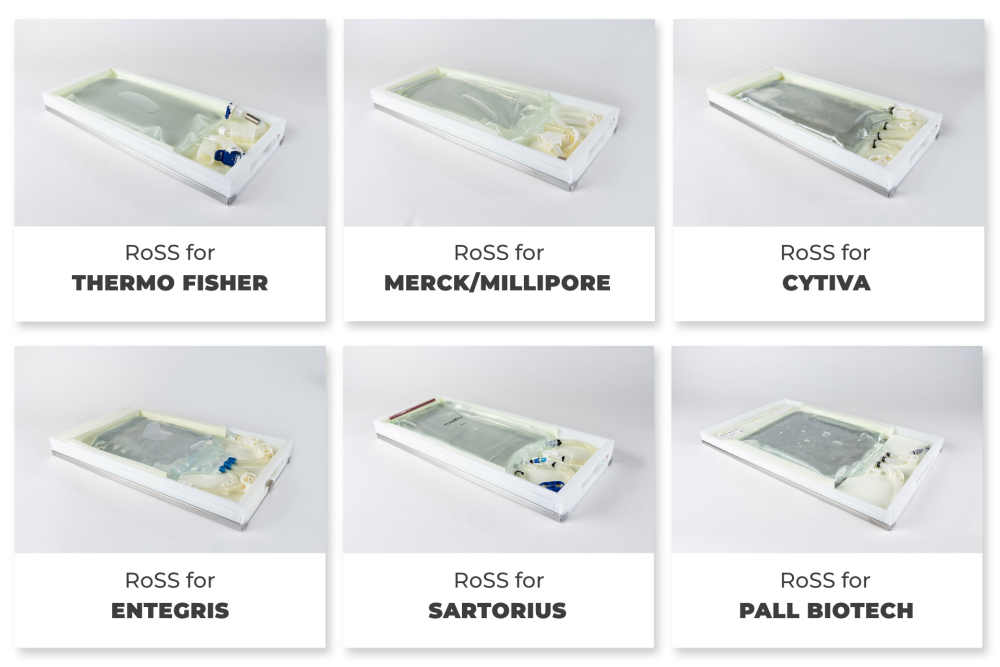 Single Use Support - single use solutions
Single Use Support provides products and services around single-use technologies for the Biopharma industry on a global scale. Their solutions increase product safety of liquid pharmaceuticals and drugs during manufacturing processes but also transportation. The company has recently expaned its production facility in Kufstein to a second location in Hall, Tyrol to meet the growing demands and supply chain shortages of the pharma industry.
Their solutions include sterile consumables, platform systems and end-to-end process solutions in order to reduce product loss and optimize process steps around liquid transfer and manufacturing.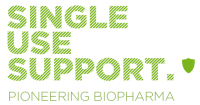 Single-use bag IRIS by Single Use Support
The sterile single-use containers from Single Use Support are the primary packaging to protect liquid substances to ensure 0% product loss during freezing, storage and transportation! Their bioprocess container includes various characteristics:
Customizable: any size/fill volume, any tubing, any connector, any port fitting
Highly protective, low permeability, inert PE multilayer film
Suitable for all freezing technologies
Gamma irradiated
Compatible with Single Use Support manifolds for a fully closed sterile ready to use system
Compatible with the protective RoSS® Shell
The Single-use bioprocess container is available from 10mL up to 50L but can be adapted to individual needs in terms of size and tubing connections whilst offering consistent quality.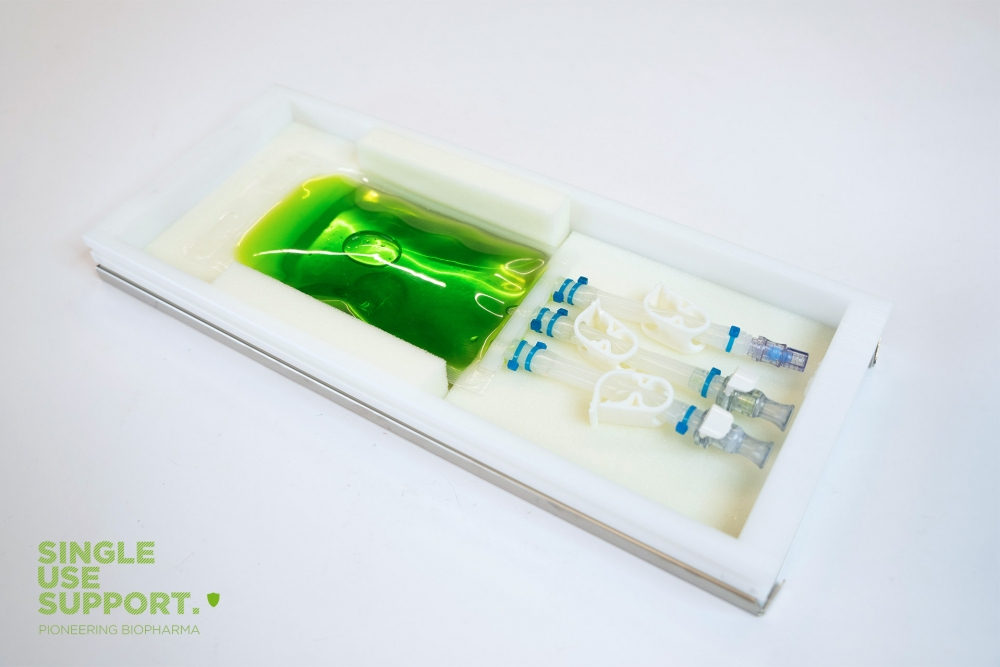 Sartorius - single use solutions
The Sartorius group is an international pharmaceutical and laboratory equipment supplier, covering the segments of Bioprocess Solutions and Lab Products & Services. The corporation was founded as a fine precision weighing company in 1870 by Florenz Sartorius, a German mechanician. Since its inception, the company has seen specializations in several fields: In the mid-1900s, it was one of the leading suppliers on the world market for metrological systems designed for research laboratories and for the industry, while in the late 1960s it was involved in examining a sample of moon rock brought back by the Apollo 11 mission.
Today, the company has evolved to become a leading international partner of the biopharmaceutical industry and the research sector, offering solutions for manufacturers and laboratories. The company has thus come full circle: In 1927, it was one of the co-founders of a company that manufactured membrane filters, which at the end of the 20th century, with the emergence of biotechnology, formed the core of today's bioprocess business.
Sartorius Flexsafe® single use bag
Building on more than 20 years of experience in designing single-use fluid management solutions, Sartorius has established Flexsafe® single use bag, a proven Pre-Designed Solution (PDS) for every media, buffer, downstream intermediate, drug substance and drug product process step, including:
Harvesting
Filtration
Feeding
Storage
Shipping
Flexsafe® encompasses both 2D and 3D single use bags and containers, ranging from 20 ml to 3,000 L, and offering the benefits of consistent quality and robust change control for every bioproduction process step.
Sartorius Flexboy® single use bag - 2D bag
The Sartorius Flexboy® single use bag is the name of a 2D bag available in bag chamber volumes between 5 ml and 50 L. The versatile range of Flexboy® Pre-Designed Solutions (PDS) allows for sterile filtration, storage and transfer of any biopharmaceutical fluid. Multiple configurations are provided for flexible incorporation in all process steps and are qualified against extensive biological, chemical, physical, extractable and cell growth testing.

Pall Corporation - single use solutions
Pall Corporation is a global leader in filtration, separation and purification. In 2020, the company, which was founded in the US in 1946 and today under the umbrella of Danaher Corporation holds a leadership position in bioprocessing technologies, has announced a strategic partnership with Single Use Support. The aim of this partnership is to offer the biopharma industry a fully validated end-to-end solution and enable customers to bring life-saving drugs to the patient in a more efficient way.
As a filtration, separation and purification supplier, Pall provides solutions to meet the critical fluid management needs of customers across the broad spectrum of life sciences and industry. The company works with customers to advance health and safety as well as environmentally responsible technologies, with their products enabling process and product innovation while minimizing emissions and waste.
Pall Allegro® 3D single use bag biocontainers
The Allegro® 3D single use bag range by Pall offers state-of-the art single-use systems designed and built to speed up the current biopharmaceutical production process. These systems are available in standard configurations in order to facilitate faster qualification following customer evaluation.
As part of this range, Pall Allegro® 3D single use bag biocontainers have been designed for large-scale applications that require reliable and flexible 3D systems that provide extreme ease of use during their installation in the appropriate tote. They are made from high quality film to meet the critical performance requirements expected for biotechnology and pharmaceutical manufacturing. Allegro® 3D single use bag biocontainers are available for volumes ranging from 50 L to 3,000 L, and are equipped with either silicone or TPE tubings.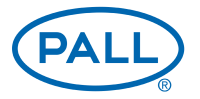 Entegris - single use bag assemblies
Entegris, Inc. is a provider of products and systems that purify, protect, and transport critical materials. As a global leader in advanced materials science, Entegris is working with leading manufacturers to enable ongoing advancement in technology. With its headquarters in Massachusetts but operations around the globe, the company, which was founded in 1966, seeks to help manufacturers increase their yields by improving contamination control in several key processes, including bulk substance processing. Their products and solutions include
filtration products to purify gases, fluids, and the ambient lab environment
liquid systems and components to dispense, control, analyze, or transport process fluids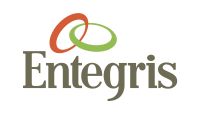 Aramus™ 2D single use bags
Aramus™ 2D single use bags are made of high-grade, gamma-stable fluoropolymer film to provide best possible levels of purity and reliability. They withstand a wide operating temperature range (-85° to 40°C [-121° to 104°F] or lower), without being negatively affected, making them extremely durable in frozen applications. The range of single use bags consists of 2D barrier bag systems aud 3D multilayer assembly bags that meet all required safety, storage, and transportation needs of sterile liquids.
Merck Millipore - Mobius® single-use manufacturing
Merck Millipore is a supplier to the life science industry. The company started as a family-run pharmacy in the German city of Darmstadt as early 1668 and has grown into a multibillion-dollar pharmaceutical and chemical company that operates globally. The transformation of Merck to a research-driven industrial company was marked in 1827 when Emanuel Merck isolated and characterized alkaloids for distribution to chemists.
The company progressed steadily and new ultrapure products were sold and the first biotechnology production process was introduced. The Millipore Corporation was founded in 1954 and is known as MilliporeSigma in the US and Canada. In the early 1950s, Lovell Corporation won a contract from the U.S. Army Chemical Engineers to develop and manufacture membrane filtering devices used to separate the molecular components of fluid samples. This is also the root of one part of the company's name, "Millipore" referring to the numerous tiny openings in their microporous membrane product.
Merck Millipore Mobius® single-use bags
Mobius® 2D pillow-style assemblies are sterilized and ready to use in a wide range of biopharmaceutical applications, such as formulation, sampling and storage of sterile solutions. Available in volumes from 50 mL to 50 L, they feature PureFlex™ or PureFlex™ Plus single-use films, tubing, fittings and NovaSeal™ sealing technology for secure, sterile disconnection. The bag assemblies also feature end-hangers for easy lifting, and pinch clamps on each line.
Mobius® 3D drum assemblies are available in volumes from 50L to 200L and are used for storage and processing of sterile fluids or buffer.
Mobius® 3D collapsible bins are available from 100L to 1000L and stainless steel bins are available from 200L to 1500L with the flexibility to customize up to 3000L.

Thermo Fisher single-use bags
Thermo Fisher Scientific is an American manufacturer of scientific instrumentation, reagents and consumables as well as software and services supplying providers of healthcare, life science and similar. The company is the result of a 2006 merger of Thermo Electron - a provider of analytical instruments - and Fisher Scientific - a lab supply and biotechnological company. Amongst other products, ThermoFisher provides containers to the biopharmaceutical industry to eliminate post-use cleaning steps required with reusable containers, and to reduce cross-contamination risks.

Labtainer® single-use bags - BioProcess Container Systems
Labtainer® single-use bags address small-volume liquid handling needs. They range in size from 50 ml to 50 L and offer a variety of standard configurations to meet most application needs. The bags, which are constructed of CX5-14 film, are space saving and ergonomic. Fields of application include the following:
Harvest, feed and collection of samples from bioreactors and fermenters
Preparation and storage of buffer, culture media, and process liquid
Chromatography feed and fraction collection
Harvest, storage and shipping of bulk drug products and bulk drug precursors
Cytiva single use 3D bag assemblies
Cytiva is the new name of the former GE Healthcare Life Sciences biopharma business following its acquisition by Danaher Corporation in 2020. It is a global provider of technologies and services that advance and accelerate the development and manufacturing of therapeutics.
With its headquarters in Massachusetts and sites around the globe, Cytiva supplies tools and services to companies and scientists active in biological research. Their applications and products cover a broad spectrum, ranging from bioprocessing to genomics to cell and gene processing. Amongst general lab supplies they also provide filters and other vital single-use components to the industry.

Fortem® single-use film
With single-use bags becoming increasingly popular across the entire biopharmaceutical development and production process, there is a growing demand for reliable materials that withstand the most demanding tests for flexural fatigue, weldability, and abrasion resistance. Fortem is an exceptionally well characterized single use film, with specific analytical work done to identify and control degradative products.
It has been developed in accordance with the latest industry guidance and testing protocols. It has been designed to maintain pH stability during liquid storage and transportation, while providing a controlled environment for cell culture applications. It is extremely flexible and versatile, with the bags coming in different shapes and sizes to cover different volumes as well as all aspects of lab and manufacturing processes.
Avantor single-use bag solutions
With its headquarters in Pennsylvania, Avantor is a leading global provider of mission-critical products and services to customers in industries such as biopharma and healthcare. It was founded in 1904 to produce chemicals of - as the founder J.T. Baker put it - the "highest degree of purity commercially available." The company has since grown from a mere 20 employees to more than 12,000 associates and operations in over 30 countries. Along with its size as well as the manufacturing and distribution capabilities, the product portfolio has evolved and grown too.
Among their broad range of services and products, Avantor provides open-architecture, single-use products that are compatible with a number of platforms and technologies. The Avantor single-use bioprocessing bags are designed to transfer and store products throughout the drug-manufacturing process. Those single use bags are provided in a range of standard sizes to meet the needs of a variety of bioprocessing applications.

Saint-Gobain single-use bioprocess bags
As the name might suggest, Saint-Gobain is a French multinational corporation that was founded in Paris in 1665. Originally a mirror manufacturer, it now produces a variety of construction, high-performance, and other materials and also supplies the pharmaceutical and medical industries. The company's medical branch designs, manufactures and distributes medical components intended for processing or use in the manufacture or assembly of medical devices as well as finished devices made on behalf of medical device manufacturers.
Single-use bioprocess bags form part of Saint-Gobain's range of components. The bags, which range from 50 mL to 3,000 L, are constructed of a multilayer film optimized for bioprocessing applications. The film materials are biocompatible and chemically compatible. In addition, they offer heavy-duty barrier and strength properties to meet the most demanding bioprocess applications.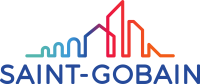 Gore single-use solutions
Gore was founded more than 60 years ago by a husband-and-wife team in Delaware to serve the electronic products market. In 1969, the couple's son, Bob Gore, discovered a remarkably versatile new polymer, namely polytetrafluoroethylene or PTFE. This discovery led the enterprise into myriad new applications in a wide range of industries, including, amongst others, medical, pharmaceutical and biotechnology, oil and gas and even aerospace. Today, the company's portfolio covers a wide range of products and solutions including single-use bags intended for use in the biopharmaceutical industry.
GORE® STA-PURE™ single-use bags - Flexible Freeze Containers
Gore's single-use bag containers are intended for storing and transporting bulk drug substances after freezing at -86°C (-123°F). They are constructed of extremely strong and durable materials to withstand extreme temperatures and avoid the risk of becoming brittle and fragile at cold temperatures, which in turn would increase the risk of loss during cold chain handling, transport or storage. The patented material offers the advantages of maintaining:
strength and durability at frozen temperatures
frozen film integrity after impact and flex cycles
integrity after multiple freeze/thaw cycles
The high-purity, biocompatible fluoropolymer film with its low extractables profile is ideal for bioprocess applications, and the bags, which are available in a range from 50 ml to 12 L, are compatible with various single-use platforms.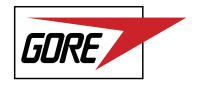 Single use shell systems available on the market
The rise and common acceptance of single use bags as containers for high-quality drug substances in the biopharmaceutical industry has brought with it the need for protective shells to keep the bags and their content safe and protected during storage and on their way to their final destination.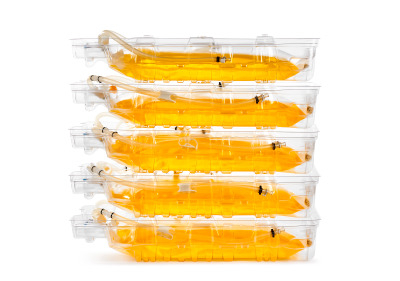 Sartorius single use Shell System - Flexsafe® 2D Bags in Shell
As an established player in single-use technologies and modular systems, Sartorius is aware of the necessity for protecting valuable liquids and the single-use bags they are contained in. Even though more robust and better suited materials are developed and entering the market on a constant basis, bags can be prone to ruptures and fissures.
To make sure the content is kept safe throughout storage and shipping, Sartorius has developed a protective shell made of robust plastic. The material acts as a buffer between the bag and external impact. It is transparent so that its content is visible and can be checked upon throughout the journey - without the need of having to open the shell in the process. While Sartorius Flexsafe® and Flexboy® single use bags are compatible with Single Use Support's RoSS platform, the shells can only be used with Sartorius' own platform.
Single Use Support RoSS® storage and shipping system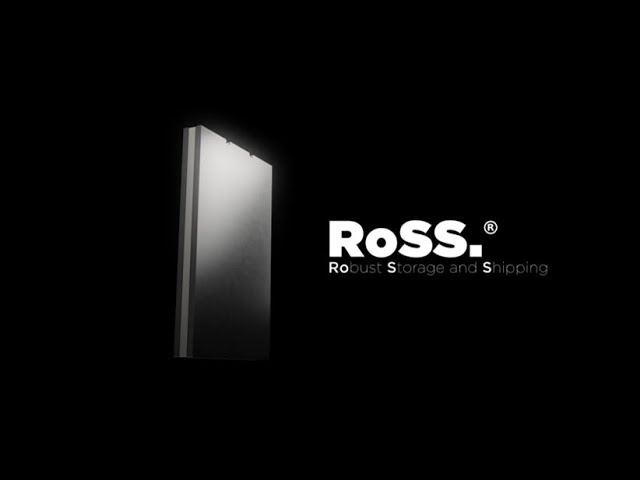 As opposed to the plastic shells provided by Sartorius, the RoSS® shell developed by Single Use Support is made of stainless steel, thus allowing for a faster transfer of temperature, which in turn leads to more consistent freezing results. On the inside, those stainless-steel shells are equipped with 3D foam to add further protection against external shocks. RoSS® shells are tamper-proof and can be monitored throughout the journey. They are bag agnostic and adjustable, meaning they are compatible with single use bags of any established brand.
RoSS® shells form part of the flexible and scalable RoSS system, which can be adjusted to a range of volumes as well as different requirements. Thanks to its modular design it allows for the addition of filters, connectors and other add-ons as needed. Push your production and logistics processes to the next level and find out more about RoSS® and its compatibility with brands such as Sartorius, Pall, Entegris, MerckMillipore and many more by following this link.