July 9, 2020
Streamlining drug substance filling with automated systems
According to a recent survey by Aspen Brook, a surprisingly high number of biopharma manufacturers is still employing manual processes when it comes to the filling of drug substances. However, biotechs and CMOs alike are investing in novel bioprocessing approaches to meet the changing needs of a rapidly evolving market that requires bioprocessing approaches that will increase manufacturing supply chain flexibility and scalability.
While currently more than 50 % of manufacturers still rely on manual systems, a growing trend towards utilizing automated procedures is discernible: Not only are they more agile than traditional platforms but they are also less prone to human error and overall prove to be more reliable.
Reliable Single Use Technology processes – learn more!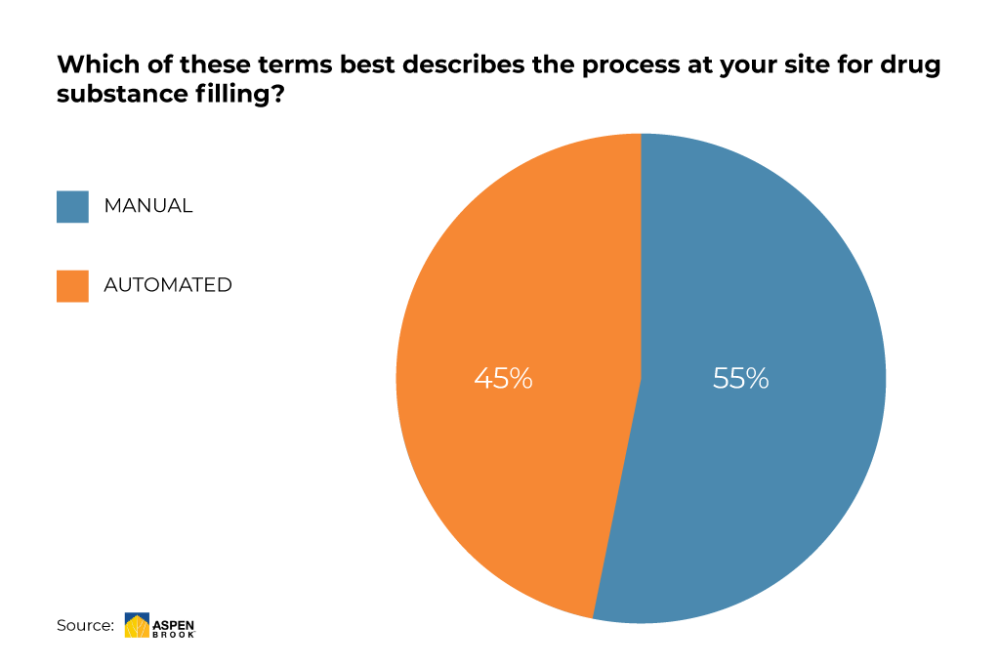 Automated single use bioprocesses taking over
Automated bioprocesses are the future and especially systems based on single-use technology components have a number of benefits that surpass the advantages of employing tried-and-tested, established platforms:
Flexible use of add-ons (such as filters, connectors …) as needed
Limitless scalability (both ways) with single-use bioprocess containers of any volume
User-friendly integrability, adaptability and operation
Most importantly, the move towards automated systems will optimize output and at the same time prevent loss of drug substance by eliminating manual handling steps to rule out the risk of contamination and ensuring sterility.
Flexibility and scalability key to success of automated systems
Single-use systems are integrable and can be complemented by a preceding integrity test like Single Use Support's MITS.2D® to rule out drug substance or vaccine loss caused by faulty single-use bags; considering the value of the contents of a single use bag it is more than reasonable to test the bag with regards to its full functionality prior to filling. Increased process safety and undisrupted supply chains are an important step towards ensuring the patients' safety.
Furthermore, their flexible nature makes those systems scalable so they can be used for any batch size, be it in the lab or for the production of large volumes for approved compounds. Increasing process productivity is one of the most effective ways to improve facility utilization. This is why in the long run it makes sense to invest in new platforms and "risk" the move from manual to automated systems.