February 10, 2023
CDMO in Biopharma: Opportunity or risk?
Both, CDMOs and CMOs, are offering major opportunities in biopharma for startups and emerging companies as well as for established players who are approaching the limits of their manufacturing facilities or are generally looking to outsource parts of or their entire commercial production.
What is a CDMO?
CDMO stands for contract development and manufacturing organization. They have become an important part of the pharmaceutical industry. Contract development and manufacturing organizations are facilities that provide drug development and manufacturing services to biopharmaceutical and pharmaceutical companies. Full-service CDMOs are experts in drug substance management and can take on every aspect of drug development or manufacturing.
Depending on the clients' needs, some contract development and manufacturing organizations also provide certain process components. Full-service CDMOs can cover all the necessary steps, all the way from preformulation and formulation development, through clinical trials of biologics and commercial production.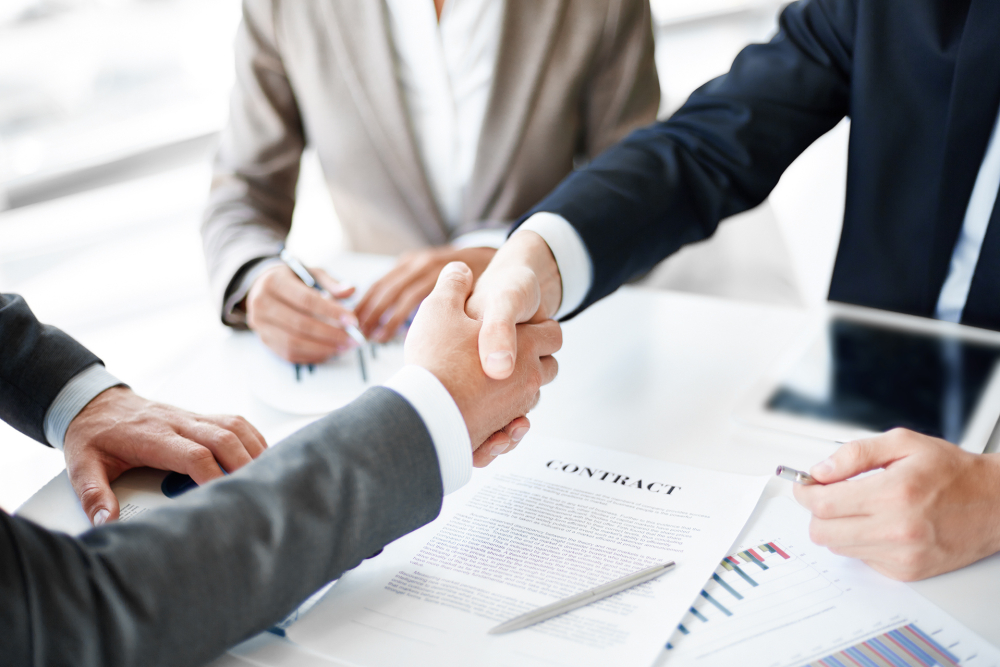 What is a "biopharma CDMO"?
Due to lack of resources of a typical Biopharma startup it focuses on its core competencies in drug discovery. Biopharma CDMOs are one of the players enabling them to do so by strategically partnering with the startup, starting from the initial phase.
Throughout biopharmaceutical processing they will make sure that all regulatory aspects are met and all the cGMP (current Good Manufacturing Practice) as well as the extremely high quality standards of the healthcare and pharmaceutical industries are complied to.
CDMO: range of services
While no two CDMOs are completely alike, they are all defined by certain services as part of their portfolios, with some of the most common ones being
development services:

drug development, preformulation and formulation
process development

serialization of drug products, including scale-up
sterile packaging and customized shipping of drug substance
CDMOs are increasingly using single-use systems to benefit from flexible end-to-end solutions.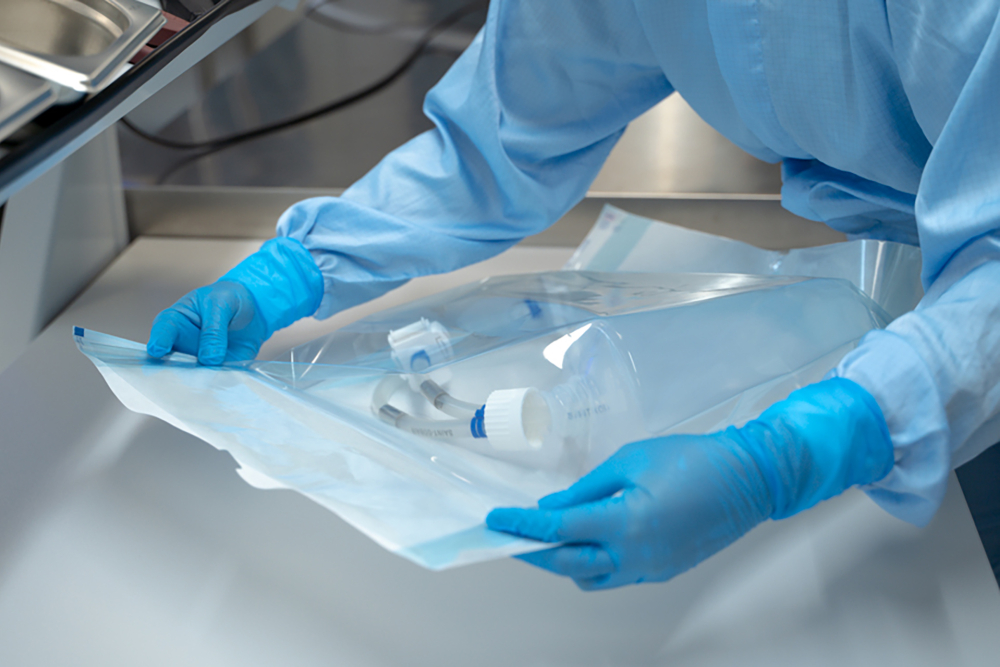 Opportunities & benefits of contract manufacturing
By focusing on certain aspects of the medical drug substance production process, CDMOs are able to provide highly specialized drug development and manufacturing services, which in turn will help pharmaceutical companies push their average output and increase their market cap.
In addition to providing access to operational excellence as well as the necessary expertise, CDMOs generally offer on-demand scale-up and allow the outsourcing companies to stick to timelines and tight deadlines that are part of the highly contested TTM (Time To Market) race.
Benefit #1: Access to state-of-the-art equipment & technology
In an industry where basic equipment is expensive and both upgrades as well as extensions are costly, companies are often faced with tough decisions on whether they want to expand their capabilities or keep the status quo. CDMOs are equipped with innovative technologies. Some aspire operational excellence towards Pharma 4.0 with fully automated process steps, others want to produce more efficiently at lower cost, or it is a matter of cGMP compliant manufacturing.
Benefit #2: Scalability
These days, CDMOs are the pharma industry's go-to choice when it comes to the need for scale-up, ideally in real-time, be it in terms of volume of production or potentially even drug variation.
For many companies, partnering with external service providers has become a standard solution when they need to increase their output and scale up production of their consistently high-quality advanced therapeutics.
Benefit #3: Access to additional expertise
The expertise and specialization available at full-service CDMOs, whose teams usually consist of highly qualified chemists, engineers, researchers and manufacturing staff, can hardly be surpassed.
The very specialized nature of their business makes it necessary to invest in professionals that are skilled in their respective areas, be it process development, preformulation, regulatory compliance or financial aspects. In addition, a partnership between a pharmaceutical company and a CDMOs will mutually enrich knowledge and experience in biomanufacturing.
Benefit #4: Meet deadlines
In healthcare, time is often of the essence, and both biopharmaceutical and pharmaceutical companies are driven by tight deadlines and the need to keep up with changing demands.
Partnering with the right CDMO not only helps them stick to timelines but also to meet increased demand by shifting production volumes, adding variations or scaling up, all without being faced with additional expenses for labor or the need to increase manufacturing facility space.
Benefit #5: Risk mitigation
Expansions and upgrades are usually time- and cost-intensive affairs that may impact dividends, and by outsourcing to a CDMO these risks can be mitigated if not eliminated.
Costs of contract manufacturing
While all of the above mentioned benefits speak for themselves, costs are an additional decisive factor when establishing a partnership with a CDMO. As traditional pricing and costing does not take added value into account, new models are required. The reality is that most executives simply add up the costs of materials, labor and other components when calculating the final costs. This results in highly complex offer and costing structures that differ between countries and even sites.
What is needed is an approach based on a harmonized cost-accounting method that reflects the value added. CDMOs might use cost rates that are differentiated by service lines and departments to reflect efforts and resources more accurately, not least if they are seeking to be listed by NASDAQ or other stock exchanges worldwide.
CDMO - does a cooperation have risks?
In addition to costs and long-term value, reliability is another factor to be considered when choosing the right CDMO partner. Having to change CDMOs or ending a partnership prematurely can have far-reaching implications. It can lead to financial losses but also impact the overall outcome and as a consequence the reputation of both the contract development and manufacturing organization and the client, be it a biopharma, biotechnology or pharmaceutical company.
The growing complexity and risks in drug development also affect outsourcing models. All players will have to consider how best to structure and manage their CDMO partnerships in order to survive in a market that is riddled by uncertainties and disruptions. And for these uncertainties and crises, contingency plans are drawn up by the two partners.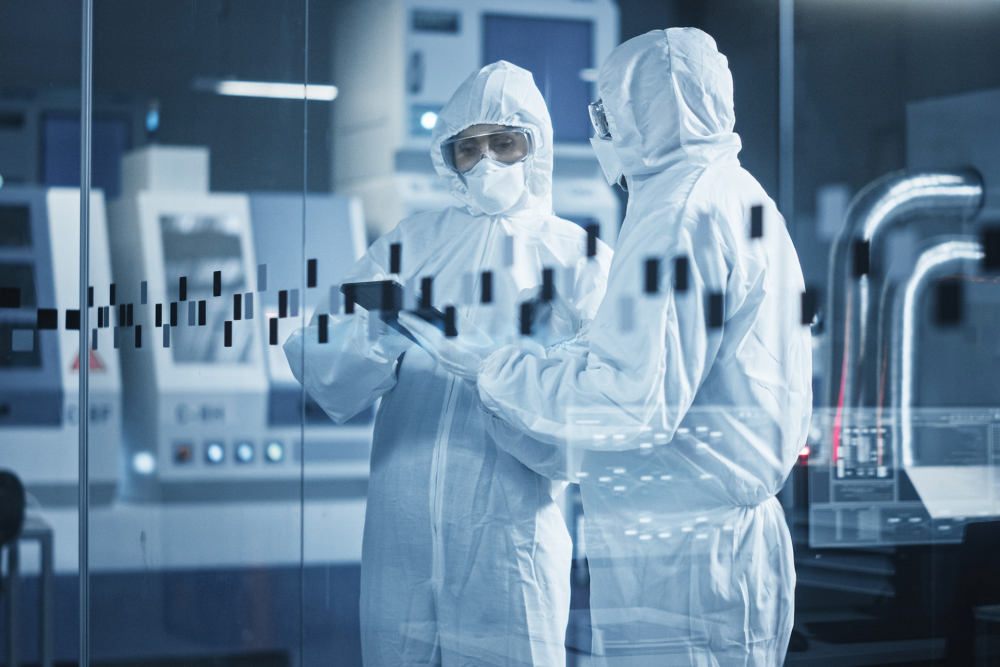 How to choose a CDMO
There are several factors that should be taken into consideration when choosing the right outsourcing partner. We have compiled a more extensive and detailed list in the article "How to choose a CDMO". Here is an overview of some of the most important aspects to be examined:
Experience

in the area of application
in the technology and science needed

Adequately sized and equipped manufacturing facilities
Ability to keep costs and timelines in check
Reliability and compliance with good manufacturing practices

Is Single Use Support a CDMO in biopharma?
Single Use Support helps its customers, many of which are CDMOs, by supplying end-to-end solutions that allow them to handle small batches as well as large volumes of drug substances. Their single-use systems offer reliable and sterile protection, thus minimizing product loss. Moreover, their solutions, including protection shells, aseptic filling and controlled freeze-thaw platforms, optimize the cold chain process. They make sure that human error is a thing of the past, as the entire process can be automated, from filling to freezing and thawing, from shipping to storage.
Single Use Support offers expertise and state-of-the-art technology to both self-sufficient manufacturing companies and CDMOs, and enables them to become more flexible and agile - both in terms of volume and constantly changing demands.
FAQs about CDMOs
What is the difference between CDMO and CMO?
The difference between a contract development and manufacturing organization (CDMO) and a contract manufacturing organization (CMO) is - as the name suggests - development. CMOs are companies that take a pre-formulated drug and manufacture it, while CDMOs also offer development services.
CDMO are the preferred choice of many pharmaceutical companies as they provide a higher degree of consistency than CMOs and still adhere to strict timelines.
What is the difference between CDMO and CRO?
As opposed to CDMOs and CMOs, CROs - short for contract research organizations - are hired to handle clinical trials after drug development by the CDMO.
CROs plan, coordinate, execute and supervise all processes involved in developing and running a clinical trial, including the recruitment of participants, monitoring of the trial, managing of data and more. It manages feedback and requirements from different stakeholders, such as manufacturers, sponsors, researchers or regulatory agencies.