November 7, 2022
Antibody-Drug Conjugate Companies: Who is working on the ADC market?
The Antibody-Drug Conjugate market is poised for strong growth rates in the next five years, with CAGR projections in the double-digits, reaching over ten billion USD. Pfizer Inc, Genentech, Gilead Sciences and numerous other key players in the pharma sector are investing heavily in Antibody-Drug Conjugates (ADCs), creating a very competitive landscape.
The explanation for these activities lies in the extraordinary potential of ADCs for pharmaceutical companies: they are considered targeted oncology biotherapeutics, consisting of a monoclonal antibody with high affinity for cancer cell antigens after customization and a linker that attaches an extremely potent cytotoxic agent to it. The mechanism of action is remarkable: only upon internalization into the cell, the ADC unhitches the cleavable linker and releases its cytotoxic payload (a cytotoxic drug), thus killing the malignant cells selectively.
Currently, ADCs gained FDA approval for the treatment of diverse types of cancer: lymphomas, leukemias, myelomas. In addition to blood cancer, they are used to treat solid tumors such as breast cancer, which is considered a major growth driver in market segmentation research.
Antibody-Drug Conjugates – manufacturing
Naturally, the production of such toxic drugs for the treatment of cancer is quite challenging. The production of ADC therapeutics involves strict adherence to current good manufacturing practice guideline (cGMP) during the preparation of their constituents: monoclonal antibody production using biotechnology under cGMP conditions for bio-macromolecules, synthesis of highly potent cytotoxic small molecule – linker intermediates following the relevant regulations for handling such substances, and finally bioconjugation of both components. And the challenges continue when ADCs are due to be prepared for transport, demanding for secure and sterile fluid management of Antibody-Drug Conjugates and controlled freezing of ADCs.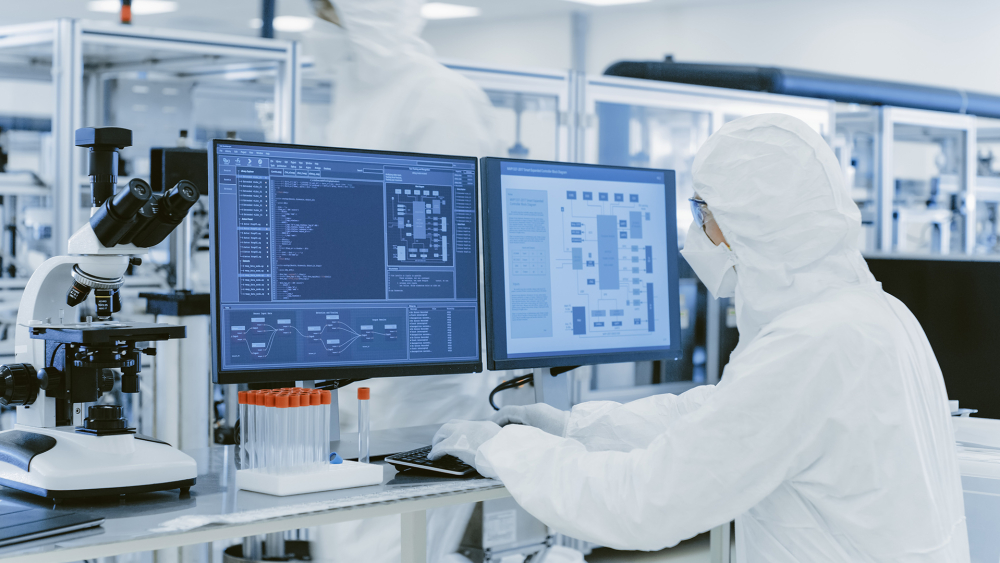 Big players – Antibody-Drug Conjugate Companies
To highlight the strong interest of big biotech companies and market trends in the field, we want you to note a few of their activities, ranging from basic research in ADC development, preclinical research, clinical development, clinical trials, M&A activity and approvals.
Pfizer, Inc.
AstraZeneca
Astellas Pharma
Seagen
Merck
Daiichi Sankyo Company
Genentech
Takeda
ImmunoGen, Inc.
Hoffmann-La Roche Ltd.
Gilead Sciences
GlaxoSmithKline PLC (GSK)
Sanofi
ADC Therapeutics
<1
Pfizer, Inc.
Pfizer, Inc. is considered to be among the biggest pharma companies in the world, based in New York City.
The company first commercialized ADCs in the past and seeks to develop bispecific antibodies for ADCs. Its drug product Mylotarg was widely considered to be a milestone in next generation cancer treatment.
AstraZeneca
AstraZeneca is a globally operating pharmaceutical company. The company has a focus on the disease areas oncology, biopharmaceuticals as well as rare diseases.
AstraZeneca has an ADC in the market and branches out to develop radioactive ADCs.
Astellas Pharma and Seagen
Astellas Pharma (based in Japan) and Seagen collaborated on Padcev™ (Enfortumab vedotin), which can be used in the treatment of locally advanced or metastatic urothelial cancers and has been studied in combination with Merck's KEYTRUDA® (pembrolizumab).
Seagen was previously known as Seattle Genetics. The biotech company is specialized in the development and commercialization of therapies for cancer, also partnering with other players on the market.
Daiichi Sankyo Company
Daiichi Sankyo Company of Japan collaborates with Gustave Roussy, one of the most renowned cancer hospitals in Europe. In colaboration with AstraZeneca, it has developed Enhertu (fam-Trastuzumab deruxtecan) as a treatment option for several cancer types, including lung cancer.
Daiichi Sankyo is in internationally operating company with its hasdquarters in japan, but with 15,000 employees around the world.
Genentech, Takeda, ImmunoGen, Inc. and Seattle Genetics
Genentech (Kadcyla ®, the trastuzumab-derived ADC) , Takeda (also partnering with Mersana Therapeutics), ImmunoGen, Inc. and Seagen, formerly Seattle Genetics (Adcetris ®), are considered among the key innovators in the ADCs field.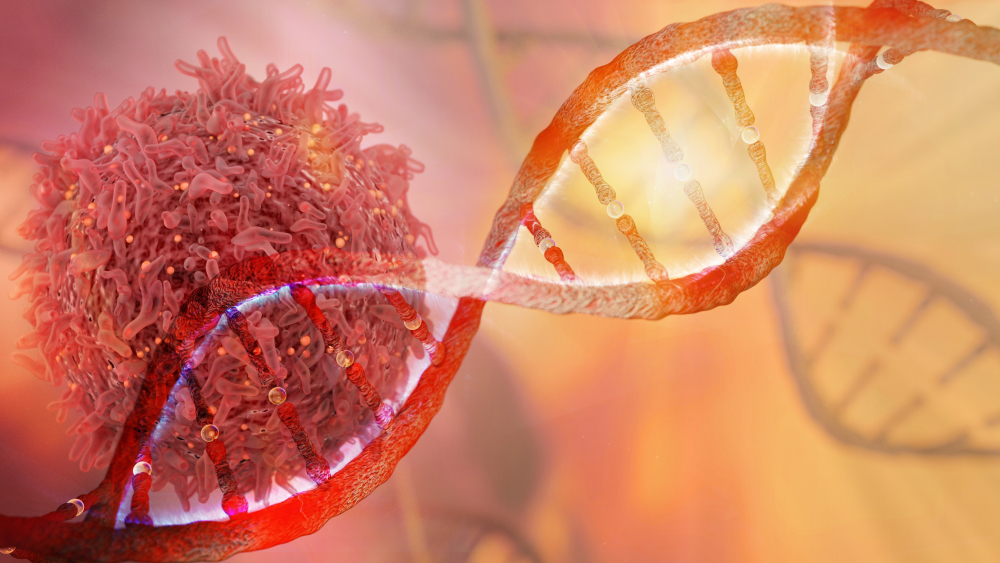 Hoffmann-La Roche Ltd.
Hoffmann-La Roche Ltd. collaborated with Immunomedics to push clinical trials with Trodelvy (Sacituzumab govitecan) as a targeted therapy for triple-negative breast cancer. In turn, Gilead Sciences acquired Immunomedics and with it the rights for Trodelvy once it gained FDA approval.
Hoffmann-La-Roche, based in Switzerland, is among the biggest pharma companies in the world. Fields of activity include the production of drugs, but also medical devices.
GlaxoSmithKline PLC
GlaxoSmithKline PLC (GSK) received approval in the USA and Canada for an additional indication for their drug Jemperli. Also, GLKs Blenrep is among the FDA-approved ADCs for specific cancer therapies.
London-based GSK was formerly known as GlaxoSmithKline. The company is engaged in the development of therapies for cancer, but also other diseases.
Sanofi and Seagen, Inc.
Sanofi, the France based healthcare corporation teamed up with Seagen, Inc. to combine their expertise in mAb production and ADC technology to develop and commercialize new ADCs. Additionally, Seagen developed tisotumab vedotin (ion collaboration with Genmab), which can be used in the treatment of cervical cancer.
ADC Therapeutics
ADC Therapeutics is a biotech company based in Switzerland. It produces Zynlonta© (loncastuximab tesirine), which can be used in the therapy of refractory or relapsed diffuse large B cell lymphoma.
As the company name already suggests, ADC therapeutics has a strong focus on Antibody-Drug Conjugates, and was founded in 2011. Not only is it engaged in the development, but also in the production of ADCs
ADC market – what we are to expect
The global Antibody-Drug Conjugates market size grew slowly during the pandemic and now market research points toward market growth with the rising demand for novel oncology drugs due to increasing prevalence of malignancies worldwide, and especially in North America, Brazil, Europe and the Asia Pacific region. This is reflected by heavy investing and M&A activity by all key players in the biopharma sector, fighting for their market share.
A slowing factor for the market during the forecast period is the increasing cost of healthcare, cancer treatments in particular.
Requirements in Antibody-Drug Conjugate Manufacturing
ADC manufacturing is a very challenging business due to the drugs properties: they are highly potent, thus extremely valuable per volume unit. At the same time, their molecular structure is very fragile and degradation must be avoided by taking necessary, nontrivial steps during fluid management, storage and shipping of the finished products.
Additionally, as oncology drugs ADCs are of very high toxicity and any malfunction or defect of handling and manufacturing equipment poses serious short and long term health risks to workers.
To address these challenges, Single Use Support has developed and commercialized solutions based on single-use technology. Single Use Support is a key innovator in the handling and storage of biopharmaceuticals. The company offers single-use components to simplify lab work with highly valuable products. Moreover, the single-use nature of these components allows the easy disposal of contaminated equipment.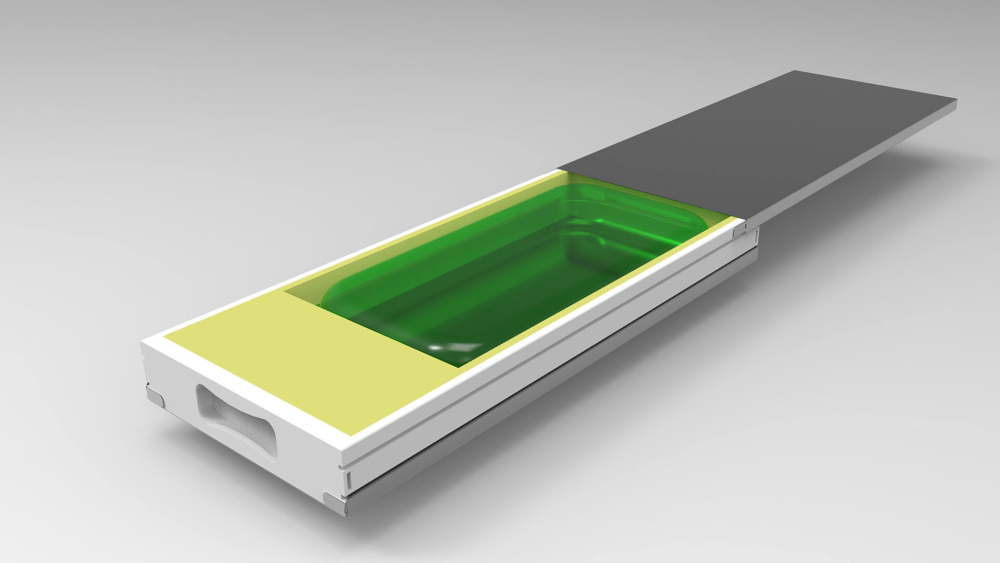 One of Single Use Supports outstanding novelties is the protection of single-use bags with RoSS.KSET and RoSS® Shell, RoSS being the acronym for robust storage and shipping. They are made for use with highly valuable sterile biopharmaceutical liquids that require freezing and thawing procedures. Product loss is reduced to less than 0.001% by several orders of magnitude, compared with traditional storage and shipping methods, and the reduced risk of bag rupture significantly increases safety of the staff.