May 7, 2020
Single-use filtration systems and their impact on process integrity for biopharma
At an increased rate, big players in the pharmaceutical industry are moving away from immobile and rigid systems with bulky stainless-steel vessels and fixed attachments towards more flexible and scalable single-use filtration systems, commonly comprised of single-use components. But why is that the case?
The need for more flexibility and versatility in the Single-use filtration system
An ever-growing portfolio of therapies, treatments and medications brings with it an increased diversity and the need for versatile and flexible solutions. In other words, where only a decade ago compounds produced in bulk used to be the norm, personalized treatments are becoming more and more feasible; they are on the rise. And as opposed to traditional therapies they are produced in much smaller volumes, which again calls for flexible systems that can handle both large and small quantities.
Unsurprisingly, labs, which usually work with small amounts of highly valuable drug substance, were the ones who first implemented single-use filtration systems in their everyday working processes. Over the years, with the rise of aforementioned personalized therapies and other new medical approaches, single-use has caught on in the pharmaceutical industry in general.
Nowadays, single-use filtration systems making use of disposable components such as bags and filters have moved from pure lab purposes and become a mainstay of the pharmaceutical industry. Disposables are taking over in applications where they have not traditionally been used, including filtration, for instance to reduce bioburden or capture viruses for gene therapies and vaccine purposes.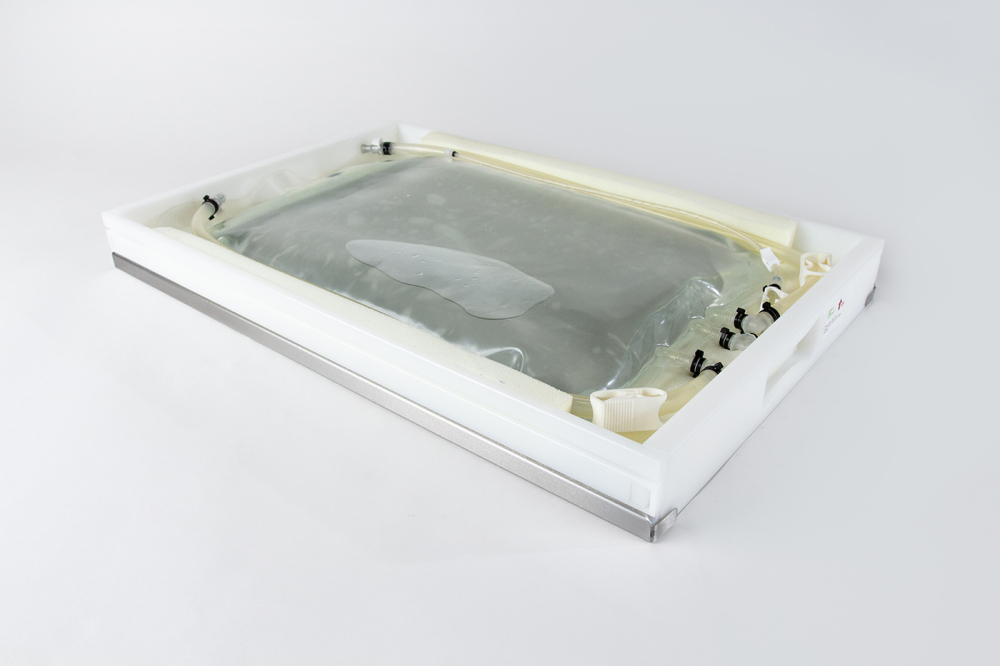 Highly flexible Single-use Technology with a positive impact on financial and human resources
While the term "Single-use Technology" may hint at a high degree of complexity, in reality it describes a modular, hence highly flexible and user-friendly approach that keeps up with the ever-changing requirements of contemporary pharmaceutical processes.
Single-use filtration systems are comprised of a number of fully disposable components, including the entire fluid pathway and filters. This allows for easy and quick adaptation to changing requirements – be it the need for different filter pore sizes or an increased or decreased filling volume.
Not only are such systems scalable, but due to their nature they also require no more cleaning, consequently saving both time and money. Thus, single-use technologies constitute an overall improvement for the integrity of biopharmaceutical processes – all the way from filtration to filling, freezing and thawing, and draining.
Beneficial impact on processing and logistics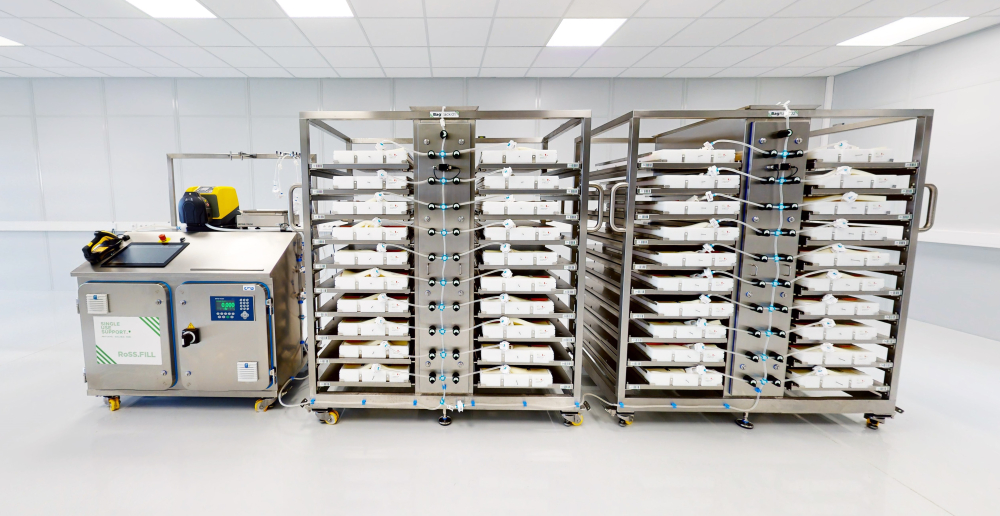 Apart from all but eliminating the need for cleaning, single-use systems lower hardware costs and reduce the risk of cross-contamination as well as bioburden. In addition, the benefits of single-use processing technologies generally also apply to filtration, as the systems are usually compatible with both single use bags and filters of various sizes and makes.
This allows for more flexibility in terms of choice of supplier but, more importantly, also for a versatile, multipurpose utilization. As different substances have different requirements, not every filter may be suitable for every substance, and with batch volumes growing in scale, production processes become increasingly complex.
While Single-use filling and filtration system has been tried and tested for smaller quantities, they are – just like the entire single-use approach – gaining traction for larger bulk production; filters incorporating a number of filter capsules and connectors, and covering an area of 100 square feet and more have not only been developed but already been used successfully.
With the constant progress inherent in an industry like the pharmaceutical one, this development is promising to gain even more momentum to cover a growing range of application. The future of biopharmaceutical production and logistics is clearly heading in one direction: single-use all the way.