May 21, 2019
Super-fast, Agile and Modular Single Use Filling System for the Biopharma Industry
The fill and drain process for biopharmaceutical products can be a massive challenge for the biopharma industry. Here, single-use filling and filtration systems offer a multitude of advantages.
On the one hand, the use of single use systems dramatically reduces the risk of contamination of valuable liquids, while on the other hand costs are being reduced as single use bags require less storage capacity, are available for a range of filling quantities, and they are cheap.
Nevertheless, the handling of valuable drug substances in single use bags requires appropriate technology. Especially in terms of filling drug substance a sterile process without loss of drug substance is imperative.
At Single Use Support we have studied and analyzed the entire drug substance logistics process, and have developed a fill and drain system that automatically fills single use bags – not only fast but also with a 100% reliability rate.
RoSS.FILL – infinite scalability and reliability
Our RoSS.FILL facility consists of a modular system with a separate control unit and pumping station as well as a storage rack for RoSS®-trays. The rack offers space for up to 20 trays. The single use bags, which are embedded in the RoSS® shell system, are filled with a speed of up to 300 liters per hour. Of course the entire process is fully automated.
The RoSS® shell systems developed by us are 100% reliable and compact trays for single use bags. They are constructed of 3D foam that is protected by a stainless steel sleeve. They offer optimum protection against external impact and eliminate any loss of drug substance caused by shocks, damages during storage or mechanical impact.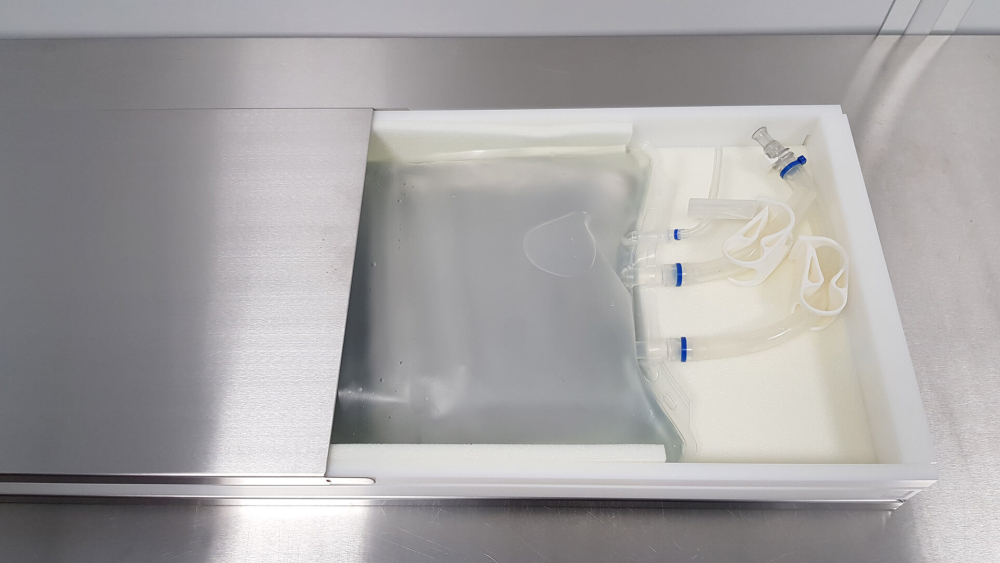 The filling facility is compatible with single use bags of any size and from all established manufacturers, which in turn means unlimited scalability. The system fills and drains bags with an accuracy of +/- 10 ml for 10 liters in separate weighing cells.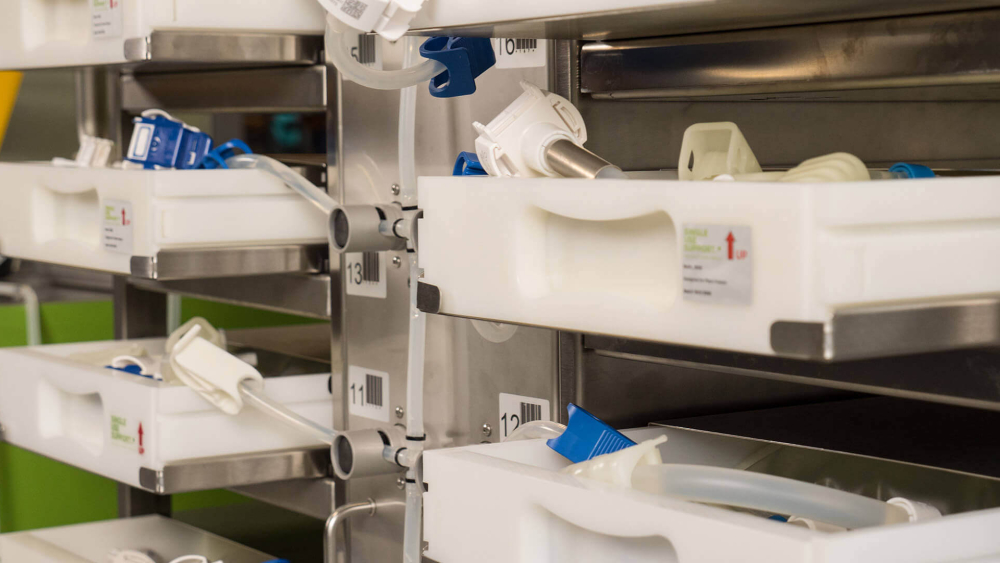 In order to guarantee a fully sterile fill and drain process, the liquid pathway of our single use filling system can be disposed of. Furthermore, a combination between a variety of sterile connector and disconnector options is also possible.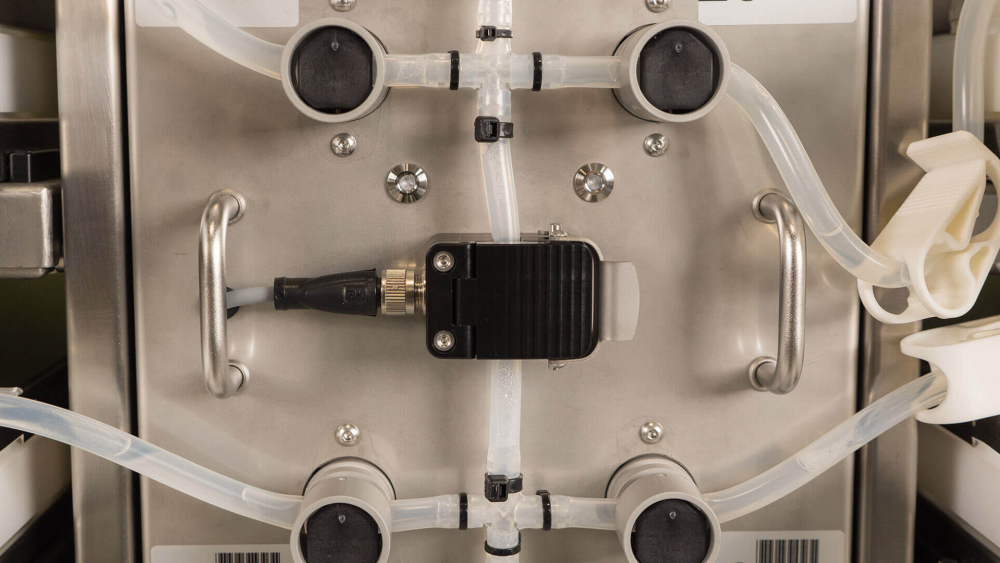 eBook on managing large volumes of biologics – download
RoSS.FILL – all facts at a glance:
Single use bags are filled and drained automatically
Fast filling with a speed of up to 300 liters of drug substance in less than an hour
RoSS.FILL fills your bags with an accuracy of +/- 10 ml per 10 l
Modular system with separate control unit and pumping station as well as a storage rack for RoSS trays filled with single use bags
Sample taking is possible
Optional integration in MES
RoSS.Fill is compatible with single use bags of all established manufacturers and any size
Unrestricted scalability and flexibility
100% sterile filling and draining of single use bags
As you can see, our innovative single use system not only helps you save time. With our technology we also push safety to the next level by guaranteeing a maximum level of sterility, thus preventing the loss of valuable drug substance as far as possible.
In addition, RoSS.FILL is flexible and agile. You can use the filling facility with single use bags of any established manufacturer.
In case you are still using bottles but wanting to change over to single use technology, RoSS.FILL is your ideal solution. If combined with the RoSS.FILL Flex Rack, the system can also fill bottles. A later change to single use bags is possible without problems. All you need from now on is one single technology!