September 12, 2023
Plasmid DNA manufacturing: The process simply explained
Plasmid DNA manufacturing is a process that is crucial in biotechnology and research to enable the production of DNA constructs. Those constructs are used for genetic manipulation and various applications in a number of fields, including molecular biology and medicine, but also agriculture. Gene expression, gene editing and protein production are among the main purposes of pDNA.
Research-grade or GMP plasmid is generally used in biopharmaceutical production and preclinical studies. This is plasmid DNA that is produced according to strict guidelines and quality standards, which is crucial not only for compliance with quality standards but also with safety standards.
The requirements on pDNA are determined by the planned field of application: GMP-grade plasmid is mainly used for production and quality testing purposes, while preclinical trials require research-grade plasmids. For other purposes, labs, manufacturers and – in case of outsourcing or collaborations – CDMOs have a choice of research-grade or catalog plasmid.
Plasmid DNA – function and applications
The applications and functions of plasmid DNA are quite varied, making it a popular tool for research, preclinical, and clinical needs.
Characteristics and function of pDNA
Found in many bacteria and other microorganisms, plasmid serves various functions that are important not only for the host organism but also molecular biology research and genetic engineering. It contributes to the survival, adaptability, and interactions of bacteria with their environment. Scientists and researchers have taken their cues and transferred these characteristics to be utilized for a number of purposes, including:
as starting material for viral vectors and cell banks
to replicate proteins including insulin
for the production of vaccines, cell therapy and immunotherapy products
These applications have to be taken into consideration when choosing the cell type that the plasmid DNA is used on, mostly
mammalian cells for purposes like gene therapy and protein production
or
bacterial cells like E. Coli to produce large quantities of pDNA quickly and cost-effectively. They are easy to multiply and to grow in a lab, therefore suitable for mass production of pDNA.
Applications
As already mentioned, in the biopharmaceutical industry, plasmid DNA is used as raw material for DNA vaccines as well as cell and gene therapy products. These include treatments for different types of cancer, infections such as malaria and Ebola, or HIV and AIDS.
Another important field of application is the production of viral vectors, which are essential tools in genetic engineering and biotechnology, used to deliver genetic material into cells. In molecular biology research, on the other hand, pDNA is used for gene function analyses, gene expression studies and cloning.
How plasmid DNA is made – the manufacturing process step by step
The plasmid DNA manufacturing process typically starts with the design of plasmid through selection and isolation. Further steps include cell growth and DNA replication as well as harvesting, purification and quality control.
E. coli bacteria are most commonly used for host cell culture, in which the plasmids are grown in controlled conditions. Plasmid DNA is particularly valuable in gene therapy, vaccine development, clinical trials, and other medical and research applications. It is also used as starting material for mRNA production.
Plasmid DNA is usually produced in large bioreactors that generate enough biomass to inoculate a larger fermenter. In order to maximize the yield, the production process involves careful handling and optimization.
Fermentation
Fermentation is a biotechnological process also known as plasmid DNA production or plasmid amplification. It is necessary in order to produce large quantities of high-quality plasmid DNA – both research-grade and GMP-grade – in bacterial cultures. To allow for sufficient amounts of pDNA both for research and large-scale biopharmaceutical production, the fermentation process as well as all other process steps need to be scalable.
Cell harvest
As a critical step in plasmid DNA production, cell harvest deals with the collection, concentration and preparation of bacterial cells containing the target plasmid DNA. Harvest happens once the cells have reached the desired density, and is usually achieved by alkaline lysis. Once harvested, the cells serve as the source of plasmid DNA that will be extracted and purified.
Clarification
Clarification describes the process of separating the bacterial cells from the culture medium – either by centrifugation and microfiltration – to facilitate the extraction of plasmid DNA. It acts as a purification process to remove solids, cells, and cell debris from the culture, leaving behind a clear solution that can be further processed to isolate and purify the pDNA. Not only does this help improve the efficiency of subsequent steps, but it contributes to the overall quality of the final plasmid DNA product.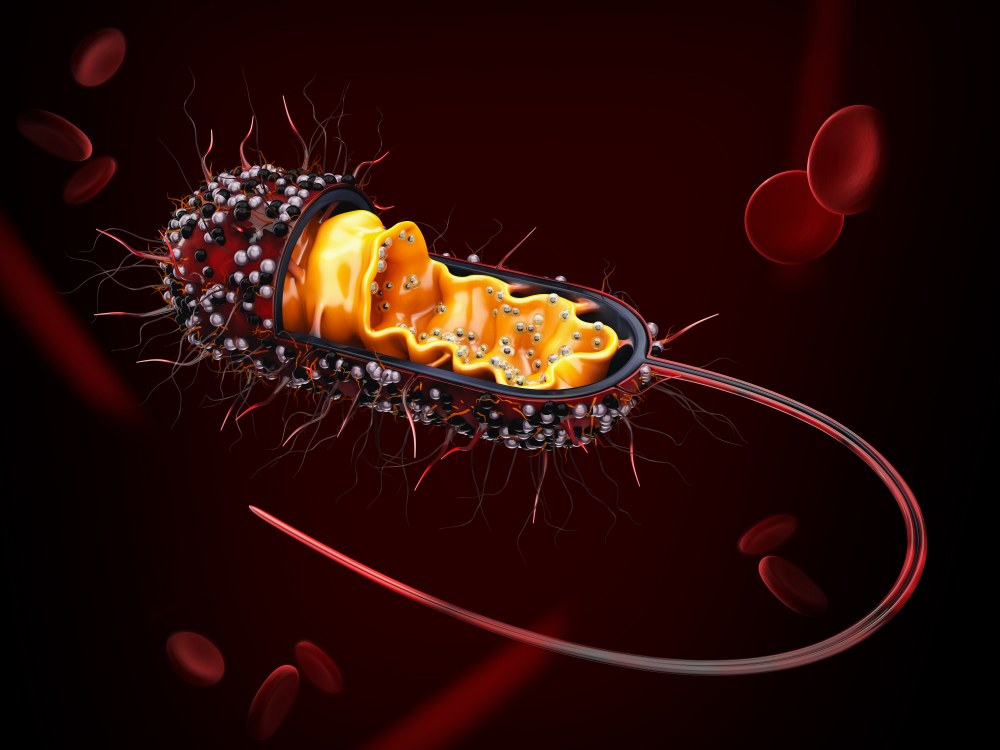 Next step: mRNA production
mRNA production is a technique used to synthesize messenger RNA molecules in a controlled and customizable manner. This process is essential for manufacturing mRNA vaccines, which most recently rose to prominence during the COVID-19 pandemic. However, it is also used for various other applications in molecular biology, genetic engineering, and biotechnology, such as gene expression studies and protein production.
mRNA production involves IVT (short for in-vitro-transcription), which is the process of enzymatically synthesizing RNA using a DNA template and RNA polymerase enzymes. This versatile technique is a vital step, as it enables the controlled production of customized mRNA molecules for a wide range of applications in research, medicine, and biotechnology.
Challenges for pDNA manufacturing companies
Manufacturing plasmid DNA at a commercial scale presents several challenges that must be addressed in order to ensure consistent quality and yield. Apart from efficiency and reliability, compliance with regulatory standards as well as cGMP practices is another challenge faced by pDNA manufacturing companies and CDMOs, as is scalability.
Additionally, in order to ensure high-quality results, sterility and a controlled environment are vital. These are factors that should be considered from the start of process development, with the aim of designing an efficient process that is both reliable and scalable.
Read more: Optimizing pDNA manufacturing with single-use technologies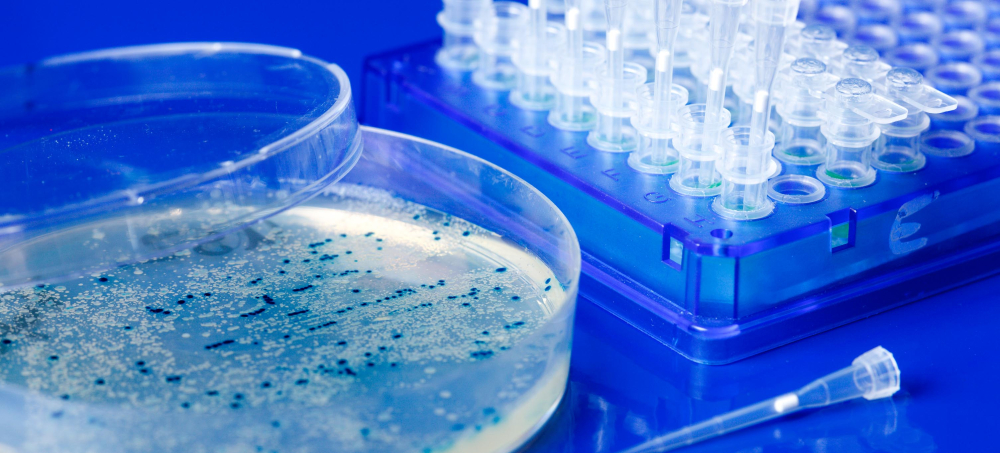 Improving plasmid DNA production with single-use technologies
As for now, plasmid manufacture can still be considered a bottleneck. Initially, pDNA was primarily used for research. These days, however, it is utilized by numerous biopharmaceutical companies. It has become a crucial factor in the clinical development of advanced therapies and products licensed for commercial distribution.
According to the FDA, the cell and gene therapy market is projected to grow in value from USD 1 billion in 2018 to USD 14 billion by 2025. With this in mind, it is easy to fathom the consequences for the industry and its demands. Small-scale production is no longer sufficient to meet the need, and extensive growth is just one of the reasons why pDNA production with single-use technologies should be adopted more extensively.
Currently, many fluid management process steps for aliquoting and cryopreservation of mRNA, pDNA and viral vectors are still performed manually and in a more or less uncontrolled manner. As a result, they are prone to inefficiencies and product loss due to single-use bag breakages or insufficient freezing performance. This can be addressed by the implementation of single-use technologies, where increased flexibility and modularity meet reduced contamination risks due to a minimized need for manual handling. Scalable single-use technologies for pDNA processes provided by Single Use Support include solutions for the entire fluid and cold chain management process and are compatible with any set-up. The solution provider covers every single process step, from homogenization, monitored aliquoting into single-use bioprocess containers, to controlled freezing and cold storage all the way to robust protection and packaging for the valuable goods.1
Not only are their technologies cGMP and FDA compliant, but thanks to their modularity and flexibility, they also allow for straightforward scale-up and improved production efficiency. These are important factors, given the recent spikes in demand and increase in production scales. The adoption of single-use technology enables a holistic approach that allows production companies and CDMOs to streamline and scale their pDNA manufacturing processes, improve quality and increase output.1